The Cognella Academic Publishing imprint of Cognella, Inc. is immediately seeking innovative graphic designers to join our fast-moving and close-knit publishing team! Freelance layout designers will partner closely with our Production team to design exemplary books that inspire students in higher education.
We're looking for talented team players with a keen eye for aesthetics who can interpret project instructions and develop meaningful, functional book templates in InDesign. For each project assignment, we provide a fully developed starter template, comprehensive resources, and competitive pay. Design work is for the book's interior only, and designers are not expected to typeset the full book.
Responsibilities:
Familiarizing yourself with Cognella's best practices, culture, workflow, and general publishing standards
Reviewing project specs, instructions, and materials
Developing a unique and functional design aesthetic that best represents the book's contents, such as:

Developing a cohesive color scheme and use of fonts
Designing unique graphical elements
Creating and editing master pages
Creating and editing paragraph, character, object, and table styles as needed for the book
Reviewing the template for functionality and completeness prior to submission

Receiving and interpreting feedback from authors or editors as needed
Liaising with our Production team at varying points of the design process
Qualifications:
At least two years of relevant graphic design experience; exposure to book publishing is preferred
A strong, working knowledge of Adobe InDesign with experience using master pages and styles
Access to Adobe InDesign to work remotely (ability to visit our office in the Sorrento Valley area of San Diego, California is preferred)
A positive, creative, and professional demeanor with an ability to work collaboratively in a team environment
Start date: Immediate
Location: Remote with a preferred ability to visit our office in the Sorrento Valley area of San Diego, California
To apply: To be considered, please submit a résumé and portfolio of previous work and to careers-design@cognella.com. All submissions will be held in confidence.
About Cognella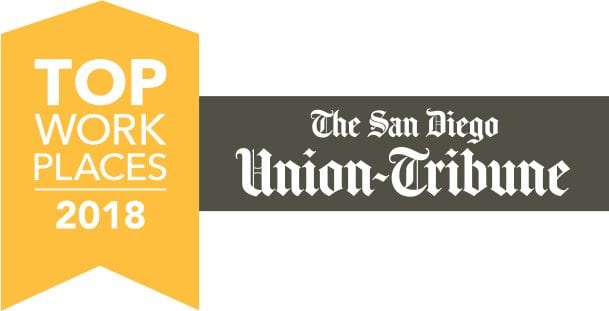 Cognella® is redefining academic publishing by creating teacher-driven, student-centric higher education course materials in print and digital formats under three imprints: Cognella® Academic Publishing, Cognella® Custom, and Cognella® Active Learning. Cognella also publishes engaging nonfiction titles featuring modern perspectives as Cognella® Press. Learn more at www.cognella.com.
Cognella was recently awarded a 2018 Top Workplaces designation by the San Diego Union-Tribune. We're proud to offer Cognella team members a work environment that fosters collaboration, innovation, and the opportunity to contribute significantly toward the goals of the company.
Cognella, Inc. is an Equal Employment Opportunity (EEO) employer.
Recruiters please do not contact this job post.