Cognella, Inc. is immediately seeking several exceptional, proactive, textbook adoption advisor/inside sales representatives to expand our rapidly growing Cognella Academic Publishing textbook adoption program.
Textbook advisors serve as a primary resource to faculty members looking to review Cognella course material to adopt into their course curriculum. They are responsible for engaging faculty members via phone, email, and webinars to review and adopt Cognella textbooks and online learning content. This is an inside sales position based out of San Diego, CA.
The ideal candidate is self-motivated, proactive, and excels in building strong relationships with faculty members in a deadline-driven inside sales environment. Experience in higher education a plus, but not required. If you can engage intellectually across various subjects, possess natural curiosity, and are ready to use your intellect and curiosity to act as a leader and advise faculty members, we're looking for you.
This is an amazing opportunity for an entrepreneurial sales professional to place his or her stamp on a growing company.
Responsibilities
Grow the assigned territory, hit goals, and exceed quota by securing adoptions of textbook titles and related online course materials through inside sales practices (incl. outbound phone and email)
Nurture existing customers to confirm and expand repeat business
Maintain excellent working knowledge of Cognella titles
Build strong relationships with faculty members
Ensure individual success through continuous evaluation and self-learning
Qualifications
Bachelor's degree with 2+ years in career, with strong sales, marketing, and/or product, experience with proven ability to drive growth. Direct sales experience or publishing experience preferred but not required. Sales aptitude is required.
Demonstrated record of success in academic and professional background
Those who excel in this position:
Engage intellectually across various subjects with a high degree of self-motivation and initiative.
Have a strategic sales mindset and a willingness to learn.
Demonstrate the ability to independently analyze, interpret, apply and explain a variety of product options.
Develop strong relationships and communicate comfortably with professors remotely.
Utilize incredible organizational habits.
Utilize strong computer skills, including Excel, Word, PPT, along with CRM, LMS, and ERP software experience. Strong faculty with 3rd party software a must – you'll need to be very comfortable using systems and working with technology.
Demonstrate highly-polished writing and speaking skills in a heavy phone and e-mail environment.
Compensation: Competitive salary and bonus/commission plan. Cognella also provides a comprehensive and competitive benefits package (health, vision, dental, generous vacation, holiday, and sick time, anniversary, volunteer, and wellness programs, and 401K matching plan).
Start Date: Immediate
Location: San Diego, CA
To Apply: For consideration, please submit cover letter, resume, and compensation expectations to careers-sales@cognella.com. All submissions will be held in confidence.
About Cognella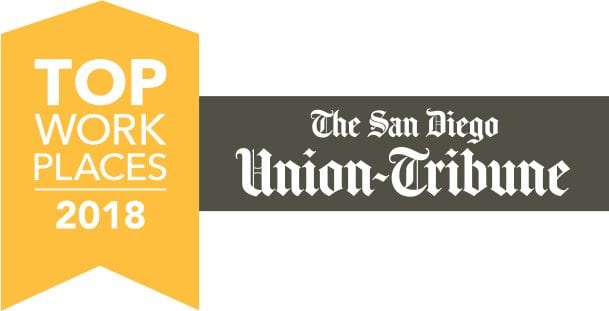 Cognella® is redefining academic publishing by creating teacher-driven, student-centric higher education course materials in print and digital formats under three imprints: Cognella® Academic Publishing, Cognella® Custom, and Cognella® Active Learning. Cognella also publishes engaging nonfiction titles featuring modern perspectives as Cognella® Press. Learn more at www.cognella.com.
Cognella was recently awarded a 2018 Top Workplaces designation by the San Diego Union-Tribune. We're proud to offer Cognella team members a work environment that fosters collaboration, innovation, and the opportunity to contribute significantly toward the goals of the company.
Cognella, Inc. is an Equal Employment Opportunity (EEO) employer.
Recruiters please do not contact this job post.