The Active Learning imprint of Cognella, Inc. is seeking an acquisitions editor to join our rapidly-growing Active Learning publishing team, bringing on new instructors to create dynamic, interactive courses within our online environment. The acquisitions editor will work with instructors to probe for unmet needs, identify high priorities, consult on best practices for online content development, and collaborate with our editorial team to deliver a high-quality product.
We are looking for someone intellectually curious: a creative thinking and problem solver with a "fire in the belly" to succeed. Our work is exciting – we partner with faculty to create materials that support student learning outcomes, are relevant, high-quality, and cost-effective for students – and we are looking to grow our team. This position is an integral part of the company, directly impacting our overall success.
If you are self-motivated, intellectually curious, and passionate about improving online education, we're looking for you! This is an amazing opportunity for an entrepreneurial professional to place his or her stamp on a growing company.
Responsibilities
Research market needs to identify opportunities for growth
Call and email prospective author candidates
Solicit proposals for review and negotiate contracts and royalty agreements
Complete needs assessments to identify areas where interactive activities would be most impactful
Collaborate with subject-matter experts and project managers to design audience-appropriate, state-of-the-art learning activities
Work with internal teams to communicate business requirements, expectations, and projections
Create sales sheets highlighting enhanced classroom applications for potential adopters
Qualifications
Minimum Qualifications:
Bachelor's degree
Professional demeanor with strong communication skills; you must be a great conversationalist with an ability to "talk content" and be a peer with college professors
2+ years experience designing, producing, and/or selling online learning activities
Knowledge of educational trends, instructional design principles and the higher education market
Strong track record of self-motivated, high-initiative, independent work with regular goal achievement
Preferred Qualifications:
Experience in instructional design for higher education, including a variety of collaborative learning strategies, educational psychology theories, ISD methodologies (ADDIE, Bloom's), and evaluation strategies (formative and summative evaluations)
Experience with publishing and editorial processes
Experience with CRM systems and technology applications needed to work a large list of prospects
Familiarity with eLearning authoring tools (e.g. Articulate Storyline, Captivate, Camtasia, etc.)
Reports to: Senior Acquisitions Manager
Status: Full-Time, Exempt
Start Date: Immediate
Location: This position is based out of our corporate office located in the Sorrento Valley area of San Diego, California. Relocation assistance is not available for this position.
Compensation: Competitive salary and benefits package (health, vision, dental, generous vacation, holiday, and sick time, and 401K matching plan).
To Apply: For consideration, please e-mail a cover letter and résumé to careers-custom@cognella.com. All submissions will be held in confidence.
About Cognella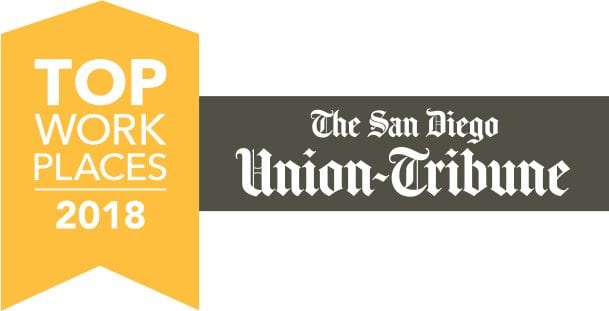 Cognella® is redefining academic publishing by creating teacher-driven, student-centric higher education course materials in print and digital formats under three imprints: Cognella® Academic Publishing, Cognella® Custom, and Cognella® Active Learning. Cognella also publishes engaging nonfiction titles featuring modern perspectives as Cognella® Press. Learn more at www.cognella.com.
Cognella was recently awarded a 2018 Top Workplaces designation by the San Diego Union-Tribune. We're proud to offer Cognella team members a work environment that fosters collaboration, innovation, and the opportunity to contribute significantly toward the goals of the company.
Cognella, Inc. is an Equal Employment Opportunity (EEO) employer.
Recruiters please do not contact this job post.