Marketing Specialist
Cognella, Inc. is immediately seeking a creative, organized, and dynamic marketing specialist to join our fast-moving and close-knit publishing team. In this full-time position, the marketing specialist will be responsible for working directly with authors and guiding the marketing strategies and day-to-day needs for Cognella titles. Working collaboratively with our Acquisitions, Editorial, Marketing, and Sales teams, they will create and implement marketing strategies focused on attaining adoptions on high-priority, front-list titles.
We are looking for an incredibly proactive, creative, and strategic professional who can effectively impact the adoption and reach of these titles and directly impact each title's performance in the market.
Responsibilities:
Prepare and execute marketing plans for 20-25 high-priority titles per season, drawing on a mix of creative thought and data analysis.
Work collaboratively with editors, sales team, and marketing team to position titles for sales and direct marketing campaigns, utilizing market research as a guide and capitalizing on current market trends.
Manage all aspects of marketing for key titles including: direct marketing email campaigns, online marketing, marketing communications, analytics, advertising, social media, trade shows, videos, reviews, webinars, and other marketing initiatives.
Creatively write and edit written copy supporting marketing initiatives including customized campaigns, print and online product collateral, internal training material, presentations, and external materials to maximize each title's potential.
Ensure marketing plans and author communications are cohesive, unified, and that authors fully understand our marketing support and our expectations of them to maximize author marketing opportunities.
Keep on top of market trends in higher education and academic publishing and be forward-thinking about discovering new avenues for marketing in the current climate.
Maintain an understanding of the competitive landscape for each title and provide competitive differentiation through sales support and the development of insightful marketing strategies.
Seek out and coordinate cross-promotional opportunities through associations and other academic networks, including partnership opportunities.
Qualifications:
Ability to multitask, set priorities, and manage a multitude of complex and self-directed projects with several internal and outside parties simultaneously on time and on budget.
Strong vision and ability to create innovative marketing plans.
Excellent project management, communication, budget management, organizational, prioritization and presentation skills a must.
Strong analytical skills in order to review campaign effectiveness and share analysis and impact of marketing efforts internally and with authors.
Ability to work creatively within resource and budget limitations and constraints; prioritize opportunities and use resources effectively. We are a tight and nimble team, so you will need to be able to strategize on marketing plans, as well as to execute on the specific campaigns.
Excellent writing skills for high-impact and effective marketing copy.
A willingness to take risks, desire to learn, and think creatively.
Preferred Qualifications:
Bachelor's degree in marketing, business, or communications, or equivalent professional experience required.
Minimum 4 years' marketing or sales experience in book industry required and experience in educational publishing preferred.
Experience with CRM sales tools, high-level Excel, databases, WordPress, and reporting systems.
Experience creating email marketing campaigns using an email marketing automation application and using HTML to design messages.
Seasonal travel to conferences and meetings 3-5 times/year when regular travel returns.
Physical abilities: Must be able to sit or stand for long periods of time in an office environment.
Reports to: Director of Marketing
Status: Full-Time, Non-Exempt
Start Date: Immediate
Location: All Cognella employees will be working remotely through Spring 2021. We plan to return to our office in the Sorrento Valley area of San Diego, California, when it is safe to do so, but permanently remote applicants will be considered. A dedicated workspace and access to reliable internet is required for remote employees. Relocation assistance is not available for this position.
Compensation includes competitive base salary with a comprehensive and competitive benefits package (health, vision, dental, generous vacation, holiday, and sick time, wellness program, anniversary program, and 401(k) matching plan).
To apply: For consideration, please email careers-marketing@cognella.com with "Marketing Specialist" in the subject line and include the following items.
Cover letter outlining your interest in this position and company
Résumé
Compensation expectations
All submissions will be held in confidence.
About Cognella: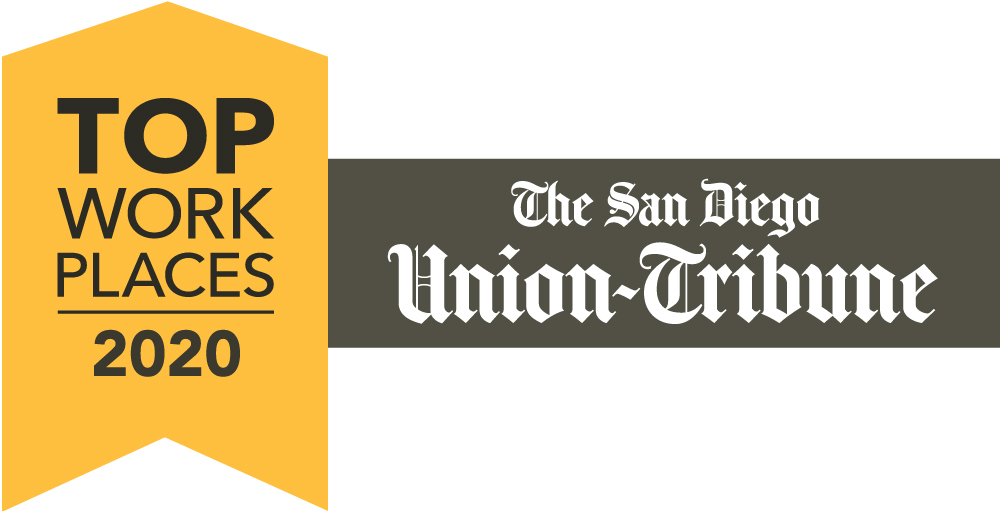 Cognella® is redefining academic publishing by creating teacher-driven, student-centric higher education course materials in print and digital formats under three imprints: Cognella® Academic Publishing, Cognella® Custom, and Cognella® Active Learning. Cognella also publishes engaging nonfiction titles featuring modern perspectives as Cognella® Press. Learn more at www.cognella.com.
Cognella was recently awarded a 2020 Top Workplaces designation by the San Diego Union-Tribune. We're proud to offer Cognella team members a work environment that fosters collaboration, innovation, and the opportunity to contribute significantly toward the goals of the company.
Cognella, Inc. is an Equal Employment Opportunity (EEO) employer.