Inside Sales Specialist
Cognella, Inc. is immediately seeking an exceptional, hands-on, inside sales specialist to expand our rapidly growing higher education textbook and course materials adoption program. The adoption sales team works with university professors to recommend course materials (textbooks and online-based courseware) for use in academic courses. The ideal candidate will combine drive, curiosity, and intelligence to excel in a task-driven inside sales environment.
RESPONSIBILITIES 
Grow your assigned territory, hit goals, and exceed quota by securing adoptions on the frontlist of textbook titles through inside sales (heavy email, phone, and Zoom communication). Every week must show progress toward goal.
Learn your assigned discipline, titles, and content trends; know the features/benefits of your top products.
Build strong relationships internally and work as a team with acquisitions, editorial, marketing, sales, and operations.
Demonstrate excellent organizational and follow-up abilities to build strong relationships with faculty members.
Deliver product presentations (including titles and online course software) to university professors, program coordinators, and department administrators.
Secure the adoption: work with faculty and bookstores to ensure success at the start of each term. See things through from start to finish.
Nurture existing customers to confirm and expand repeat business.
Ensure individual success through continuous evaluation and self-learning.
Travel: some conferences and sales trips may be required.
QUALIFICATIONS
High degree of self-motivation and initiative; driven and hard-working with a fire-in-the-belly to succeed
Strong and polished verbal and written communication skills: friendly, punctual, professional, responsive
Incredible organizational habits; task-oriented, strategically minded
Intellectually curious; loves working with university professors to help them solve their teaching challenges and content needs
Ability to use and manipulate data to glean insights and drive strategy
Ability to develop strong relationships and communicate comfortably with professors remotely (and, at times, in person)
Bachelor's degree with 2+ years in career; direct sales experience or publishing experience is preferred but not required; sales aptitude with strong, competitive drive is required
Strong computer skills, including Zoom, Excel, Word, PPT, etc.; you'll need to thrive working with technology including using CRM software, learning management systems, and understanding online course technologies
Ability to work independently and with a wide variety of people in an environment of rapidly changing deadlines and priorities
Flexibility and willingness to adapt to changes in duties, responsibilities, and processes
Willingness to invest in a positive and engaged company culture
Experience working in the higher education publishing market is strongly preferred, but not required.
Knowledge of Communication/Media Studies, Social Work, Counseling, Criminal Justice, or Nursing preferred, but not required
Compensation: Salary ranges based on assigned professional levels and experience. Professional Level I starting compensation is $55k with salary plus bonus at goal (bonus is uncapped) up to $85k at Senior Professional Level II range (uncapped bonus). Top experienced performers can exceed $100k. 
Cognella also provides a comprehensive and competitive benefits package for full-time employees. We offer a health, vision, and dental plan at a 70% contribution match for the individual; generous vacation with Cognella's new "flexible" vacation policy of non-accrued paid time off; holiday (12 holidays/year); sick time (10 days/year); and 401K matching plan (4% match on the first 5% of an employee's annual compensation after one year of employment (100% match of the first 3% and 50% match from 3%-5% of an employee's annual compensation)); and anniversary, wellness, public transportation, and educational programs.
Reports to: Sales Manager – Title Adoptions
Status: Full-Time, Non-Exempt
Start Date: Immediate
Location: Solana Beach (San Diego County), CA. Daily in-office schedule with possible hybrid/telecommuting schedule after ramp-up and goal attainment. Exceptional remote candidates will be considered.
Although Cognella currently embraces a hybrid remote/in-office work schedule for employees in San Diego County that balances the flexibility of telecommuting with the benefits and necessity of in-person work and collaboration, each role and department is different. Cognella reserves the right to change its telecommuting, remote, or hybrid work policies at any time. In order to successfully work remotely, employees must provide a proper home workstation setup, which includes internet connectivity and a workspace large enough to accommodate dual monitors, laptop, and accessories that is free from distractions.
To Apply: For consideration, please email cover letter and resume to careers-sales@cognella.com. All submissions will be held in confidence.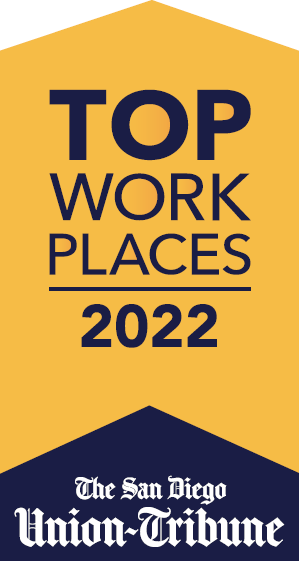 About Cognella:                                                                                    
Cognella® is redefining academic publishing by creating teacher-driven, student-centric higher education course materials in print and digital formats under three imprints: Cognella® Academic Publishing, Cognella® Custom, and Cognella® Active Learning. Cognella also publishes engaging nonfiction titles featuring modern perspectives as Cognella® Press. Learn more at www.cognella.com.
Cognella was recently awarded a 2022 Top Workplaces designation by the San Diego Union-Tribune (sixth consecutive year). We're proud to offer Cognella team members a work environment that fosters collaboration, innovation, and the opportunity to contribute significantly toward the goals of the company.
Cognella, Inc. is an Equal Employment Opportunity (EEO) employer.
Recruiters, please do not contact this job post.