Sales Administration Associate
We are seeking an organized and quick-to-learn individual eager to work on a fast-paced and close-knit sales team. This is an amazing opportunity to learn the inner workings of a busy publishing company in a young and entrepreneurial environment. Will consider full time (hybrid) or part time (in office).
Responsibilities include but are not limited to:
Provide general administrative support such as data entry, copying, scanning, filing, client and customer support, telephone and email correspondence, and other duties as needed
Prepare product listings for sale in our online student store, communicate ordering information to clients, and submit orders for client print and electronic complimentary copies
Collaborate with operations team to help facilitate client questions regarding ordering and shipping statuses
Provide excellent sales support to help maintain business relationships amongst clients
Understand the company's product lines to assist with client interest with expanding their current product
Manage sales support tasks, which include confirming course details, researching professor contact information, validating professor teaching status, and maintaining accurate information in our CRM database
Analyze course details of interested adopters, escalate high opportunity potential to sales reps
Provide additional support when needed during busy seasons
Assist in the preparation of email campaigns; quality-check and enter client information into our database (SugarCRM); write and edit marketing copy for campaigns; send campaigns through mail merge
May provide additional sales assistance with outbound calls for lead generation
Monitor and respond to emails sent to orders@ and bulk-orders@ accounts
Ensure all phone calls are answered in a timely manner
Enter bookstore orders and RMAs into OM
Qualifications
Must be at least 18 years of age
Bachelor's degree is preferred, or current student
Highly proficient using computer and office applications, including Microsoft Office and Adobe Acrobat
Experience working in a professional setting (1+ years preferred)
Outstanding problem solving skills and ability to learn new software and processes quickly
Exceptional attention to detail along with impeccable organizational skills
Professional demeanor along with strong verbal and written communication skills
Self-starter attitude, initiative to work independently, and strong interpersonal and customer service skills
Proven ability to work well under pressure and to multitask effectively
This position requires sitting, computer use, and data entry for extended periods of time
Cognella offers all of our team members a stimulating and entrepreneurial work environment, great colleagues, and the opportunity to shape their position. If you have ever wanted to be part of a growing entrepreneurial business, this is your chance to really make a difference.
Compensation: Wage ranges based on assigned professional levels and experience. Junior Professional Level I starting wage starting at $39,021/yr and Junior Professional Level II starting at $44,226/yr.
Cognella also provides a comprehensive and competitive benefits package for full-time employees. We offer a health, vision, and dental plan at a 70% contribution match for the individual; generous vacation with Cognella's flexible vacation policy of non-accrued paid time off; holiday s off(12 holidays/year); sick time (10 days/year); and 401K matching plan (4% match on the first 5% of an employee's annual compensation after one year of employment (100% match of the first 3% and 50% match from 3%-5% of an employee's annual compensation)); and anniversary, wellness, public transportation, and educational programs.
Reports to: Director of Operations
Status: Full-Time, Non-Exempt or Part-time, Non-Exempt 
Start Date: Immediate
Location: This position is based out of our corporate office located in the Solana Beach area of San Diego, California. It is expected this position will be in the office 1-4 days a week, depending on workload and seasonality. Relocation assistance is not available for this position.
Although Cognella currently embraces a hybrid remote/in-office work schedule for employees in San Diego County that balances the flexibility of telecommuting with the benefits and necessity of in-person work and collaboration, each role and department is different. Cognella reserves the right to change its telecommuting, remote, or hybrid work policies at any time. In order to successfully work remotely, employees must provide a proper home workstation set-up which includes internet connectivity and a workspace large enough to accommodate dual monitors, laptop, and accessories that is free from distractions.
To Apply: For consideration, please email a cover letter with a brief message of why this job is a perfect fit for you, and a resume to careers-operations@cognella.com. All submissions will be held in confidence.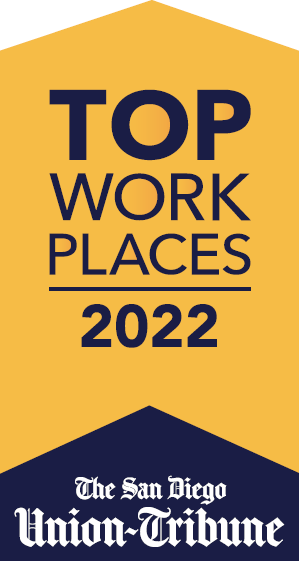 About Us:
Cognella® is redefining academic publishing by creating teacher-driven, student-centric higher education course materials in print and digital formats under three imprints: Cognella® Academic Publishing, Cognella® Custom, and Cognella® Active Learning. Cognella also publishes engaging nonfiction titles featuring modern perspectives as Cognella® Press. Learn more at www.cognella.com.
Cognella has been awarded a 2022 Top Workplaces designation by the San Diego Union-Tribune (the 6th consecutive year). We are proud to offer Cognella team members a work environment that fosters collaboration, innovation, and the opportunity to contribute significantly toward the goals of the company.
Cognella, Inc. is an Equal Employment Opportunity (EEO) employer.
Recruiters, please do not contact this job post.