Licensing Coordinator
The Cognella Licensing Team is seeking an exceptional individual to a fill a critical administrative role within our department. The Administrative Assistant (official title: Licensing Coordinator) reports directly to the Licensing Manager and is responsible for assisting with a wide range of publishing projects, including project management, contract administration, and data entry. This individual will regularly communicate by phone and email with authors, publishers, sales associates, and other team members in a fast-moving, team-oriented environment. This position requires tremendous attention to detail, exceptional organizational skills, and outstanding written and verbal communication skills.
Responsibilities:
Support efforts to secure rights for copyright-protected materials
Review reading lists, identify any potential concerns, research, verify rights holder, and prepare and send permissions requests
Vendor and author communication
Interact directly with publishers and other company constituents
Secure written agreements within company's cost guidelines
Help to maintain and update a large database of publisher information
Prepare licensing fee estimates and advise clients about quality and cost-effective materials
Performs quality/accuracy assurance checks on all projects
Assist other licensing team members:
Send follow-up requests, log requests, and review images and other third-party content
Assist with subsidiary (audio and translation) rights sales
 Qualifications:
Must be 18 years or older
Bachelor's degree required
Administrative or project management experience preferred
Professional demeanor; ability to work well with clients and teammates
Strong verbal and written communication skills
Excellent attention to detail
Strong computer skills; familiarity with Microsoft Excel
Excellent problem-solving skills; works well under pressure
Superb organizational skills with proven ability to work independently to prioritize daily operations and long-term projects in order to meet deadlines, ensure efficient workflow, and handle multiple tasks simultaneously
Compensation: Starts at $18.76/hour in the Junior Professional Level 1 category. Pay is commensurate with assigned professional levels and relevant industry and department experience.
Cognella also provides a comprehensive and competitive benefits package for full-time employees. We offer a health, vision, and dental plan at a 70% contribution match for the individual; generous vacation with Cognella's flexible vacation policy of non-accrued paid time off; holiday (12 holidays/year); sick time (10 days/year); and 401K matching plan (4% match on the first 5% of an employee's annual compensation after one year of employment (100% match of the first 3% and 50% match from 3%-5% of an employee's annual compensation)); and anniversary, wellness, public transportation, and educational programs.
Title: Licensing Coordinator
Reports to: Licensing Manager
Status: Full-Time, Non-Exempt
Start Date: Immediate
Location: Solana Beach (San Diego County), CA. Daily in-office schedule with hybrid telecommuting schedule after ramp-up. Exceptional remote candidates will be considered.
Although Cognella currently embraces a hybrid remote/in-office work schedule for employees in San Diego County that balances the flexibility of telecommuting with the benefits and necessity of in-person work and collaboration, each role and department is different. Cognella reserves the right to change its telecommuting, remote, or hybrid work policies at any time. To successfully work remotely, employees must provide a proper home workstation set-up which includes internet connectivity and a workspace large enough to accommodate company-provided dual monitors, laptop, and accessories that is free from distractions.
To Apply: For consideration, please email cover letter and resume to careers-licensing@cognella.com. All submissions will be held in confidence.
Cognella, Inc. is an Equal Employment Opportunity (EEO) employer.
Recruiters, please do not contact this job post.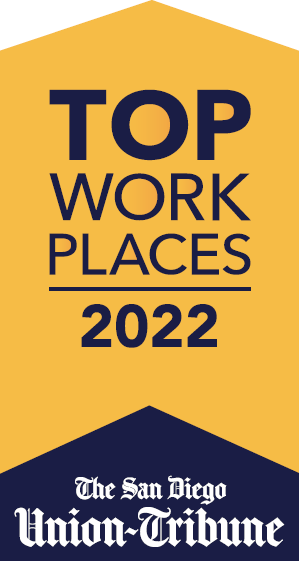 About Us:                                                                                    
Cognella® is redefining academic publishing by creating teacher-driven, student-centric higher education course materials in print and digital formats under three imprints: Cognella® Academic Publishing, Cognella® Custom, and Cognella® Active Learning. Cognella also publishes engaging nonfiction titles featuring modern perspectives as Cognella® Press. Learn more at www.cognella.com.
Cognella was recently awarded a 2022 Top Workplaces designation by the San Diego Union-Tribune (the 6th consecutive year). We're proud to offer Cognella team members a work environment that fosters collaboration, innovation, and the opportunity to contribute significantly toward the goals of the company.