Inside Sales Coordinator
Come join a growing sales team at one of San Diego's Top Workplaces! This is a fantastic opportunity for an entry to associate level sales professional wanting to grow in their sales career.
Under the supervision of the Director of Operations, the Sales Coordinator manages incoming sales leads to meet or exceed sales goals of our core textbooks and online learning systems. This person will also research and qualify data-driven sales leads; troubleshoot and resolve issues; and ensure customer satisfaction that is consistent with corporate policy.
To meet aggressive sales goals, it is expected that this person will also prospect for new business and proactively reach out by phone and email to potential customers, whether or not these contacts have reached out to Cognella previously.
Responsibilities 
Responsible for growing own territory and meeting sales goals
Monitor email and phone calls from customer leads through marketing campaigns or other company-sponsored initiatives
Follow up with existing customers about re-orders, new editions, etc.
Research leads from other sources, prospect for new business
Proactively reach out to potential clients
Qualifications
Bachelor's degree required
2+ years' experience in sales is preferred
Superior verbal and written communication skills; the application process includes a written assessment
Must be a highly organized self-starter 
Compensation: Salary ranges based on assigned professional levels and experience. Junior Professional Level I starting compensation is $39k with salary plus bonus at goal (bonus is uncapped) up to $48k at Junior Professional Level II range (uncapped bonus). The career path for this position leads to Sales Specialist role where top experienced performers can exceed $100k. 
Cognella also provides a comprehensive and competitive benefits package for full-time employees. We offer a health, vision, and dental plan at a 70% contribution match for the individual; generous vacation with Cognella's new flexible vacation policy of non-accrued paid time off; holiday (12 holidays/year); sick time (10 days/year); and 401K matching plan (4% match on the first 5% of an employee's annual compensation after one year of employment (100% match of the first 3% and 50% match from 3%-5% of an employee's annual compensation)); and anniversary, wellness, public transportation, and educational programs.
Reports to: Director of Operations
Status: Full-Time, Non-Exempt
Start Date: Immediate
Location: Solana Beach (San Diego County), CA. Daily in-office schedule with possible hybrid/telecommuting schedule after ramp-up and goal attainment.
Although Cognella currently embraces a hybrid remote/in-office work schedule for employees in San Diego County that balances the flexibility of telecommuting with the benefits and necessity of in-person work and collaboration, each role and department is different. Cognella reserves the right to change its telecommuting, remote, or hybrid work policies at any time. In order to successfully work remotely, employees must provide a proper home workstation set-up which includes internet connectivity and a workspace large enough to accommodate dual monitors, laptop, and accessories that is free from distractions.
To Apply: For consideration, please e-mail cover letter and resume to careers-operations@cognella.com with "Sales Coordinator" in the subject line. All submissions will be held in confidence.
Cognella, Inc. is an Equal Employment Opportunity (EEO) employer.
Recruiters, please do not contact this job post.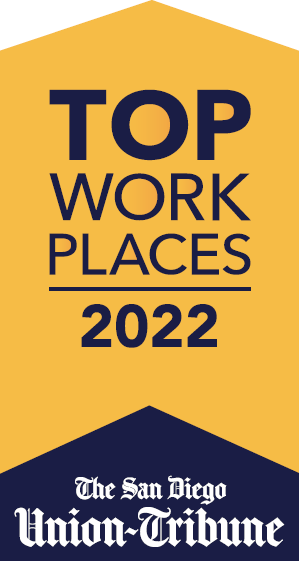 About Cognella:                                                                                    
Cognella® is redefining academic publishing by creating teacher-driven, student-centric higher education course materials in print and digital formats under three imprints: Cognella® Academic Publishing, Cognella® Custom, and Cognella® Active Learning. Cognella also publishes engaging nonfiction titles featuring modern perspectives as Cognella® Press. Learn more at www.cognella.com.
Cognella was recently awarded a 2022 Top Workplaces designation by the San Diego Union-Tribune (the 6th consecutive year). We're proud to offer Cognella team members a work environment that fosters collaboration, innovation, and the opportunity to contribute significantly toward the goals of the company.