Senior Financial Analyst
Cognella, Inc. is seeking a Senior Financial Analyst (or a Financial Analyst) to join our finance and administrative team, supporting the completion of financial reporting, and leading sales incentive plan creation, reporting, and financial modeling. In this position, you must be knowledgeable in accounting, finance, and operations, while also loving data, handling difficult reconciliations, sniffing out problems and issues, hitting deadlines, and continuously seeking to improve processes and procedures. The Senior Financial Analyst will work closely with the Vice President of Finance and Administration and Chief Executive Officer. This is an ideal position for a financial analyst with a "fire-in-the-belly" to make a personal impact on a growing company with little corporate bureaucracy.
As a high-volume publishing company, our internal systems are fairly complex, requiring an analyst who is comfortable compiling, analyzing, and reporting on data from disparate systems. The ideal candidate must be operations-oriented and extremely hands-on, with excellent accounting, financial analysis, and communication skills. You must also have a customer service mindset and be comfortable communicating with internal and external customers. The position requires someone who is organized, efficient, and a critical thinker who loves solving problems. If you are self-motivated, intellectually curious, and passionate about analyzing data, we are looking for you! 
Responsibilities include, but are not limited to:
Accounting – Ensure the accurate and timely development of financial statements in accordance with GAAP. Improve accounting policies, procedures, and internal controls. Roll-up-your-sleeves as part of a small team finance and accounting team handling transactions related to revenue, cost of goods sold, payroll, payables, cost accounting, and balance sheet account reconciliations, when needed. Work with the team to close the books every month in a timely fashion. Our accounting processes involve a lot of data organization, hygiene, and analysis so we need someone who has very strong data/excel skills with meticulous attention to detail.
Sales Incentive Plans – Take the lead in developing annual sales incentive plans for multiple Cognella sales and acquisitions teams. Must be able to communicate with multiple members of management to create sales incentive plans that are meaningful to the recipients, in-line with Cognella objectives, and drive behavior of sales and acquisitions team members. Report sales plan performance throughout the year for each sales plan team member.
Financial Planning, Analysis, & Reporting – Maintain, analyze, and report the company financial forecast model using operating results and other relevant KPIs. Build pro-forma business models for strategic planning and cash flow analysis. Investigate financial results and make improvements. Take on special strategic projects as needed.
Information Systems – Work with technology, operations, and other company departments to ensure financial data integrity across the entire company. Improve our high-volume reporting processes and implement automation strategies to reduce manual work.
Qualifications
Undergraduate accounting or finance degree
Thorough knowledge and working experience with GAAP
Experience building complicated financial models for staffing, budgeting, valuation, buying versus leasing, and other strategic financial decisions and plans
Experience organizing, analyzing, reporting, and presenting the monthly, quarterly, and annual financial results and other operating KPIs, including to both internal and external constituents
Excellent experience exporting, merging and organizing various data sets – you must be an Excel whiz; proven abilities to identify and resolve data that looks questionable
Good written and verbal communication skills with strong interpersonal skills
Extremely hard-working, impeccably organized, with exceptional attention-to-detail
Customer service mentality towards supporting the organization and business partners
The right cultural fit: you are proactive, friendly, team-oriented, intelligent, frank, open, and honest; you have great emotional intelligence, a good attitude, and pursue life with a glass half-full perspective 
Preferred Qualifications
Financial Analyst with 7+ years of proven success delivering quality work, making an impact, and hitting deadlines – strong accounting & finance background required
A well-rounded, analytical team player with both strategic and tactical skills, especially within an entrepreneurial environment – you have worn multiple hats in a growing company and love to be hands-on; you have the ability to step back and plan, develop and document processes, and work with other department managers to make improvements
Experience in e-commerce, manufacturing and/or publishing environment preferred
Strong proficiency with QuickBooks
Compensation: Salary ranges based on assigned professional levels and experience. We will consider less experienced candidates (Financial Analyst title) with a compensation range for this role generally from around $70,000/yr to $110,000/yr plus for the most senior candidates.
Cognella also provides a comprehensive and competitive benefits package for full-time employees. We offer a health, vision, and dental plan at a 70% contribution match for the individual; generous vacation with Cognella's flexible vacation policy of non-accrued paid time off; holiday (12 holidays/year); sick time (10 days/year); and 401K matching plan (4% match on the first 5% of an employee's annual compensation after one year of employment (100% match of the first 3% and 50% match from 3%-5% of an employee's annual compensation)); and anniversary, wellness, public transportation, and educational programs.
Reports to: Vice President of Finance and Administration
Status: Full-Time, Exempt
Start Date: Immediate
Location: Solana Beach (San Diego County), CA. Daily in-office schedule with possible hybrid/telecommuting schedule after ramp-up and goal attainment. Exceptional remote candidates will be considered.
Although Cognella currently embraces a hybrid remote/in-office work schedule for employees in San Diego County that balances the flexibility of telecommuting with the benefits and necessity of in-person work and collaboration, each role and department is different. Cognella reserves the right to change its telecommuting, remote, or hybrid work policies at any time. In order to successfully work remotely, employees must provide a proper home workstation set-up which includes internet connectivity and a workspace large enough to accommodate dual monitors, laptop, and accessories that is free from distractions.
To Apply: For consideration, please email cover letter and resume to careers-accounting@cognella.com. All submissions will be held in confidence.
Cognella, Inc. is an Equal Employment Opportunity (EEO) employer.
Recruiters, please do not contact this job post.
About Us: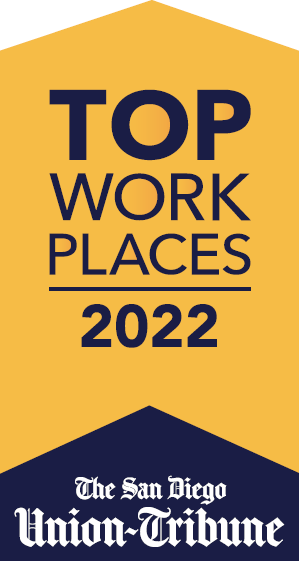 Cognella® is redefining academic publishing by creating teacher-driven, student-centric higher education course materials in print and digital formats under three imprints: Cognella® Academic Publishing, Cognella® Custom, and Cognella® Active Learning. Cognella also publishes engaging nonfiction titles featuring modern perspectives as Cognella® Press. Learn more at www.cognella.com.
Cognella has been awarded a Top Workplace designation by the San Diego Union-Tribune from 2017 to 2023 (seven consecutive years). We are proud to offer Cognella team members a work environment that fosters collaboration, innovation, and the opportunity to contribute significantly toward the goals of the company.