Our vision of academic publishing
Singular Visions, Shared Success: Cognella is a growing independent academic publisher whose titles are shaped by professors' classroom experiences and the successful teaching moments they've created.
Our author-professors

combine their academic backgrounds, areas of research and expertise, personal experiences, and original ideas.

Our titles

contain material that has been class-tested by the author - allowing for review from the most important critical audience of all - real students who are ready to learn.

Our publishing environment

encourages professors to share new ideas, and helps them sustain the enthusiasm that brought them to the academic world in the first place.
Why we are different
A Marketplace of Fresh Ideas: Every student, every class, every university is different... so how can one big book meet everyone's needs? We've published over 600 titles, and we've learned that there are professors out there who are looking for something different.
Our titles aren't built for a broad, generic market. Instead, we publish titles for select courses, titles with a history of successful teaching moments - providing an opportunity for other students and faculty to experience this same success.
Our Title Catalog features class-tested works for courses like Race & Ethnicity, Victorian Crime and Horror, Non-Majors Biology, Global Sustainability and Innovation, and Media Studies. While we have titles for many major and minor courses, ours are developed not from a team of marketers, but from a teaching professor's classroom experience.
Learn more about our imprints and management team.
Meet our acquisitions and project editors.
Cognella® Honored as a 2017 Top Workplace by The San Diego Union-Tribune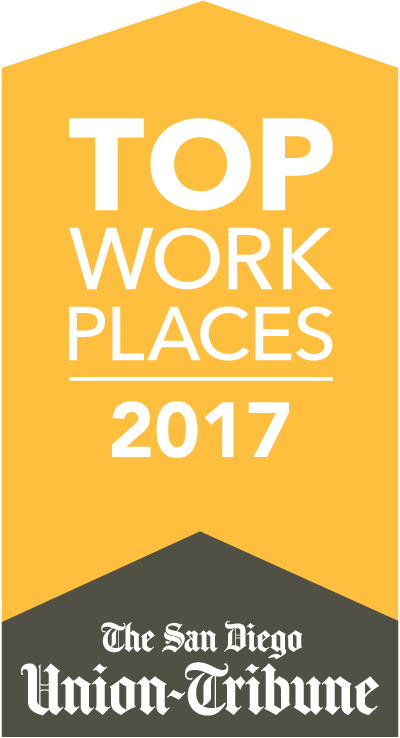 Cognella is 1 in 51 San Diego-based companies recognized for outstanding company culture
San Diego, CA – (November 13, 2017) – Cognella® has been awarded a 2017 Top Workplaces honor by The San Diego Union-Tribune. The Top Workplaces lists are based solely on the results of an employee feedback survey administered by Energage, LLC (formerly WorkplaceDynamics), a leading research firm that specializes in organizational health and workplace improvement. Several aspects of workplace culture were measured, including Alignment, Execution, and Connection, just to name a few.
Full Press Release