Advanced Formatting (Optional)
Custom Formatting
Microsoft Word features a number of preset styles that you can use within your manuscript. To peruse these styles, expand the Styles panel at the top of the program to reveal the list of available presets.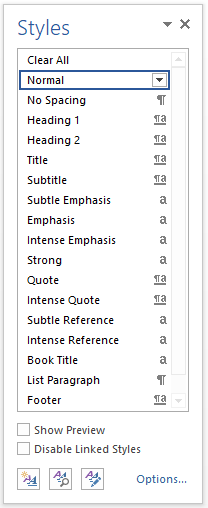 If you don't find what you're looking for in the preset styles, you can create your own styles to match your preferences. This guide previously walked you through how to customize the Normal style, but any Microsoft Word Style can be adjusted and customized.
To reformat or create your own style, simply format a bit of text in Word, then highlight it. If you want Heading 1 to look like the formatted text you created, right-click on the Heading 1 button in the Styles panel. Then, select Update Heading 1 to Match Selection. See the example below.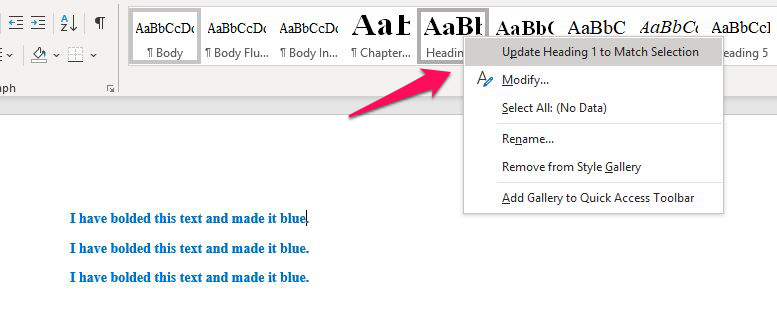 Everything with the Heading 1 style applied will now adopt this formatting. You can do this with any style in your document.