Output
Your manuscript draft should include embedded fonts and embedded imagery.
Export your manuscript file as a PDF x:1A.
Content Review
We recommend that you submit a sample chapter to your project editor early on for feedback and to ensure you're adhering to our guidelines before you continue drafting your full manuscript. Your project editor may also consult with a production specialist for their review and expertise.
The manuscript you send us is used as-is, meaning Cognella team members will not be able to apply any requested changes to the manuscript text or page layout. If changes are required, you will need to apply them and send us an updated PDF x:1A file.
Production
Your production editor will send the PDF file of your manuscript to a copyeditor, who will make all suggested changes in the form of markups directly in the PDF file. You are responsible for reviewing and applying the suggested edits within LaTeX.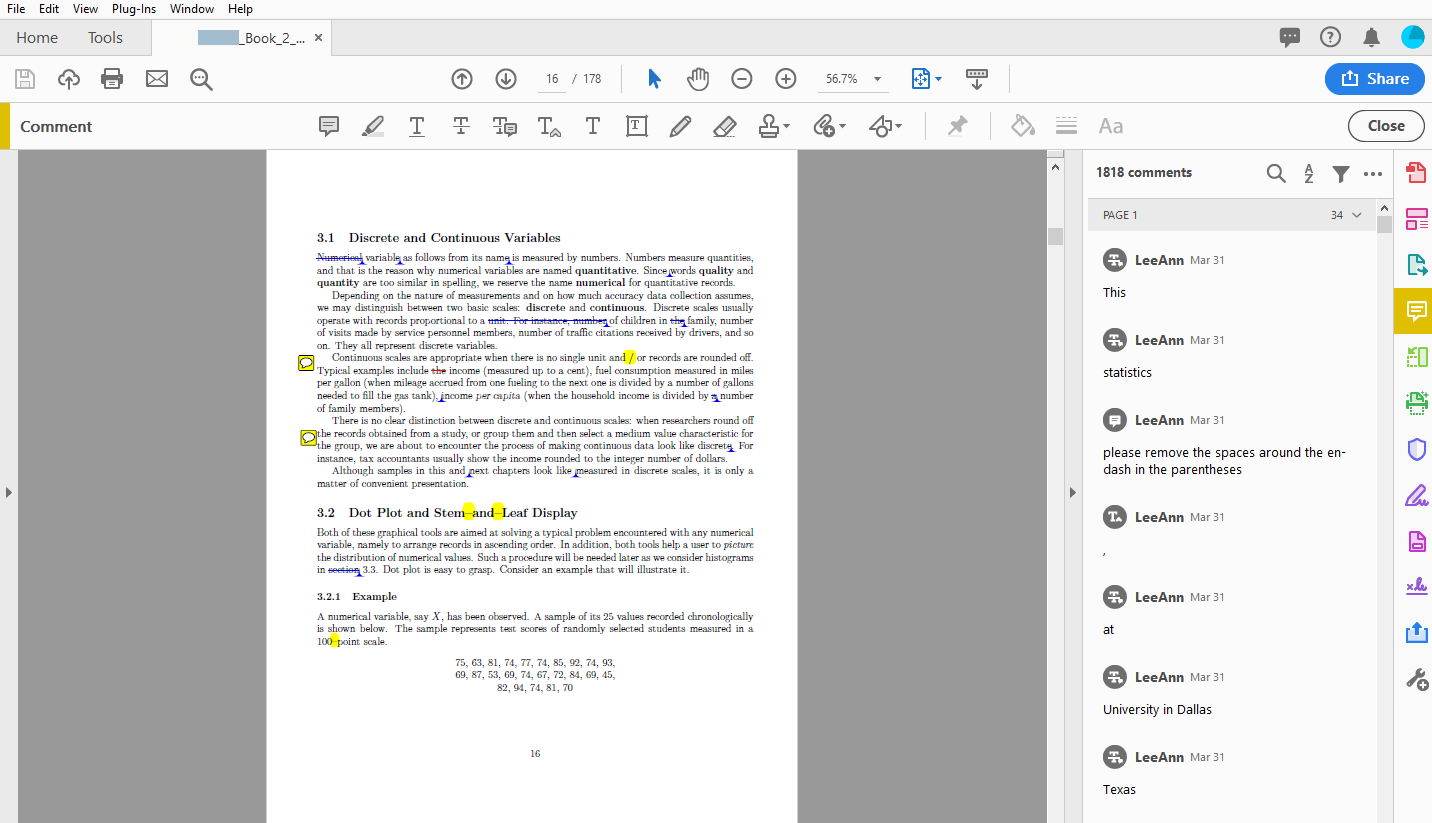 If you create an index for your text, you will likely need to update the index prior to going on press to ensure accurate pagination. Cognella is unable to create an index for LaTeX projects.
Any image files you have asked Cognella to recreate at high-quality and high-resolution will be provided for you to insert into the working LaTeX file during the production process.
Any changes to third-party material must be cleared through your project editor and are subject to denial at this stage.
Your production editor will finalize the title and copyright pages and insert them into the layout.
Reference proofs will be provided to you prior to your book going to press.
Unsure of next steps or have additional questions? Ask your project editor!