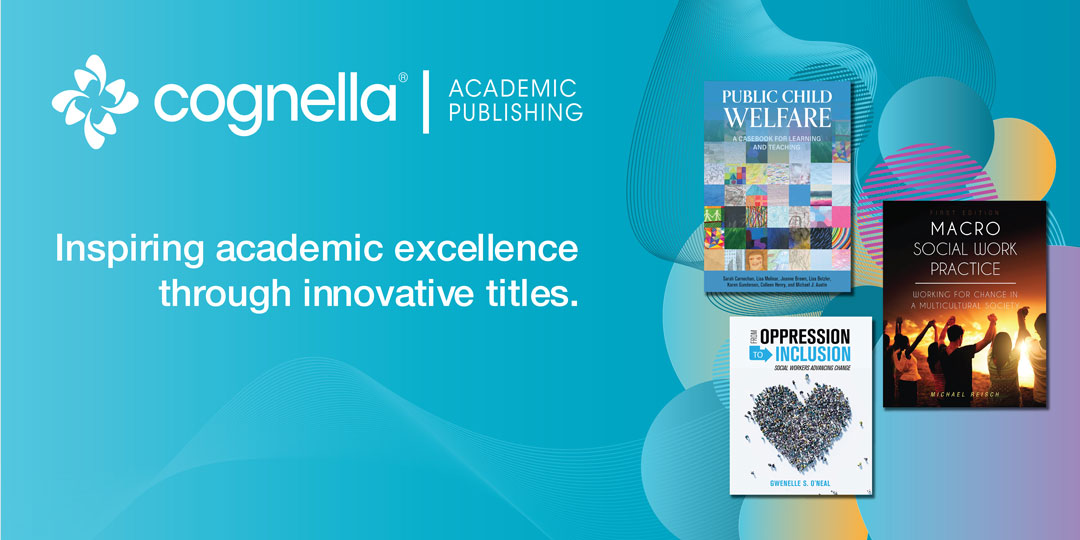 We were delighted to host a booth at the Council on Social Work Education (CSWE) 2018 Annual Program Meeting! It was great to meet new instructors and professionals in the discipline, showcase our titles, and host a Meet the Authors event at the Cognella booth.
Check out our photos from the conference below, as well as our CSWE 2018 Catalog, featuring current and upcoming Social Work titles from Cognella. If you're interested in adopting a title or talking to one of our acquisitions editors about publishing a book with Cognella, fill out our form, and one of our team members will be in contact with you as soon as possible.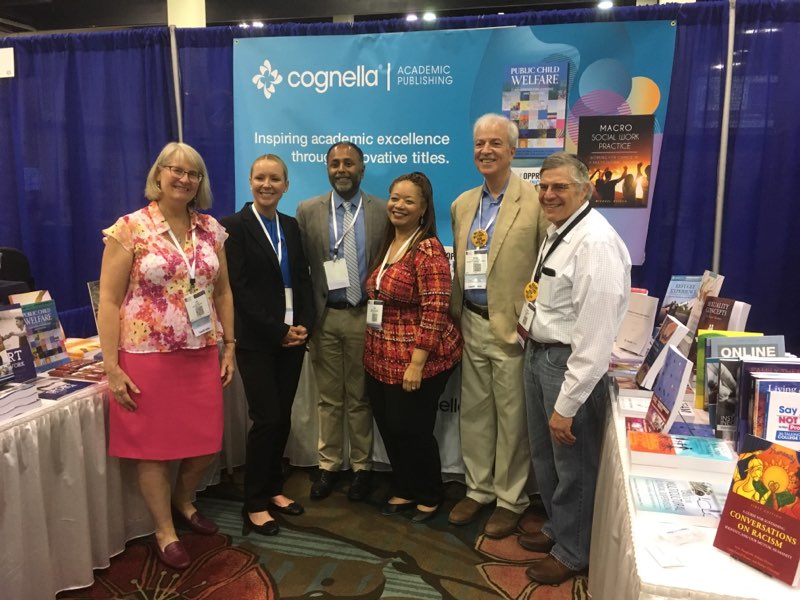 (From left) Cognella authors Lisa Cox, Dawn Joosten-Hagye, Mohan Vinjamuri, Linda Lausell-Bryant, Michael Reisch, and Bruce Friedman pose in the Cognella booth during the Meet the Authors event.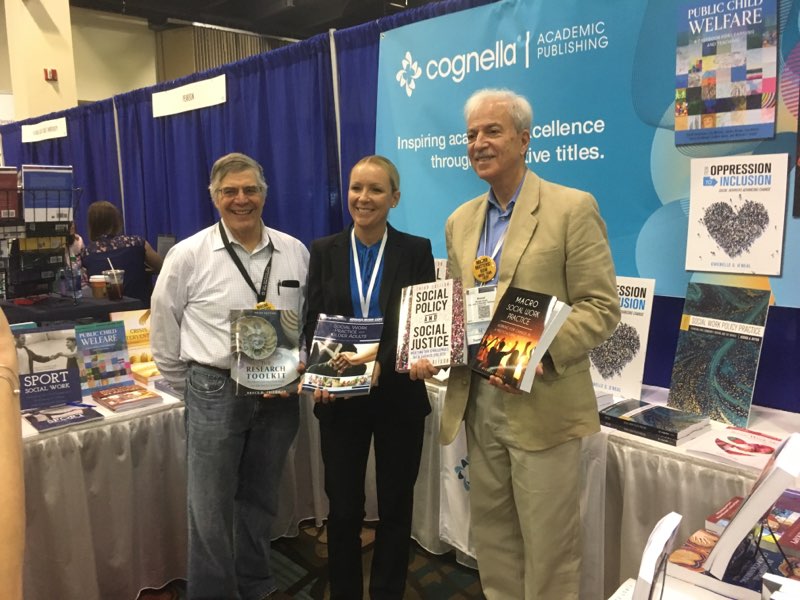 (From left) Bruce Friedman, author of The Research Toolkit: Problem-Solving Processes for the Social Sciences, Dawn Joosten-Hagye, author of Social Work Practice with Older Adults: An Evidence-Based Approach, and Michael Reisch, author of Social Policy and Social Justice: Meeting the Challenges of a Diverse Society and Macro Social Work Practice: Working for Change in a Multicultural Society.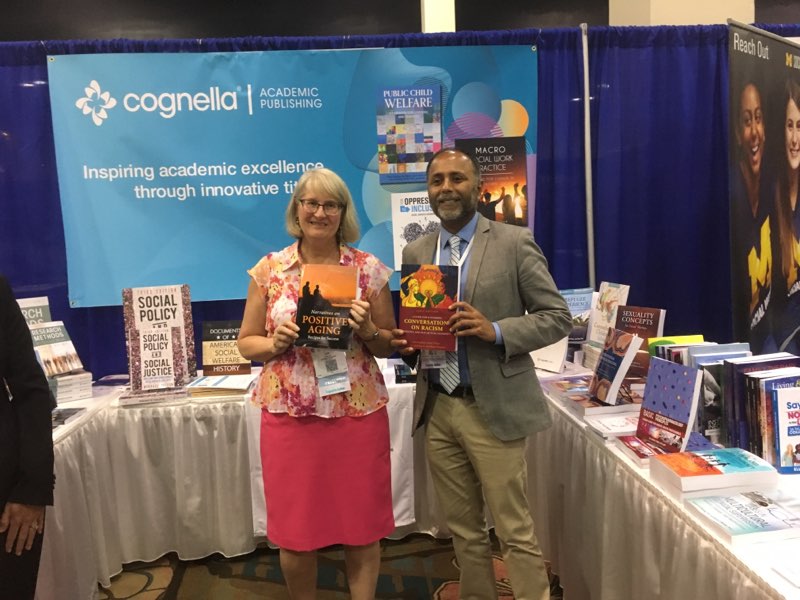 (From left) Lisa Cox, author of Narratives on Positive Aging: Recipes for Success, and Mohan Vinjamuri, coauthor of A Guide for Sustaining Conversations on Racism, Identity, and our Mutual Humanity.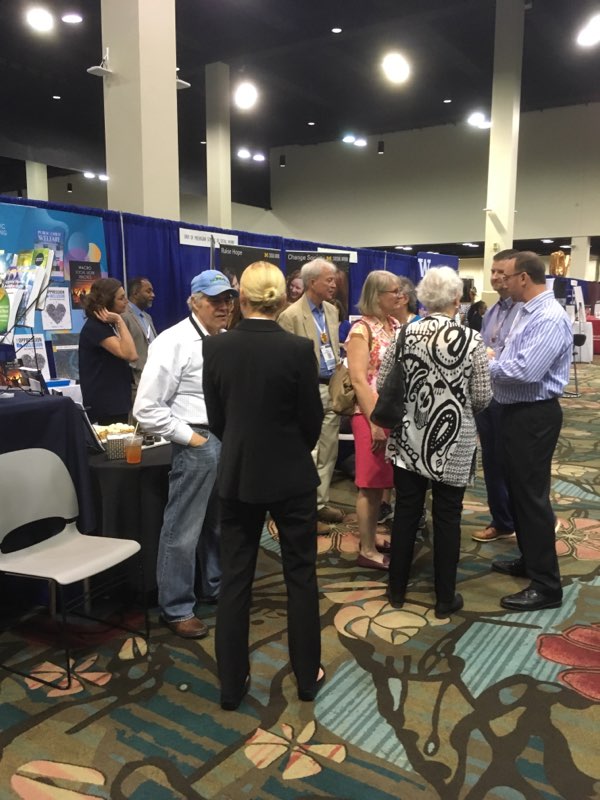 Cognella authors and CSWE attendees mingle during the Cognella Meet the Authors event.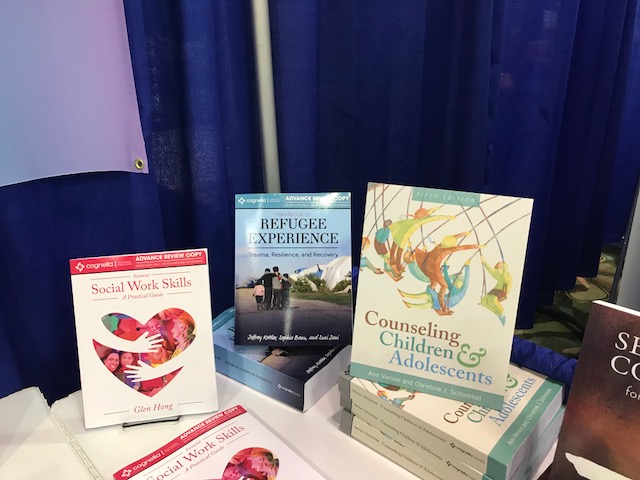 Featured titles in Social Work and Counseling on display at the Cognella booth.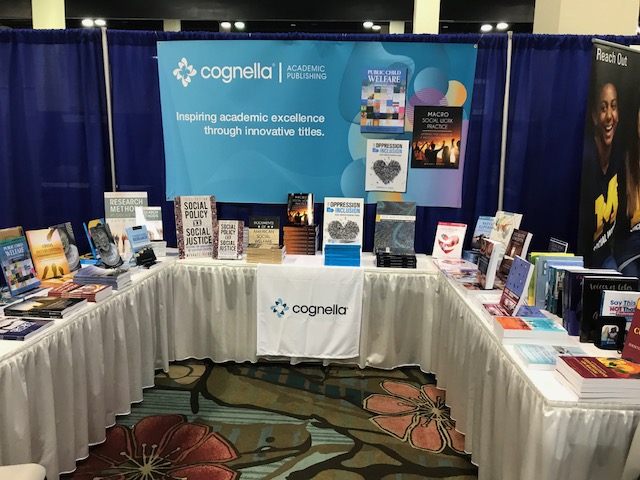 The Cognella booth with a selection of our current and upcoming titles in Social Work and Counseling.