Academy of Criminal Justice Sciences 2019 Annual Meeting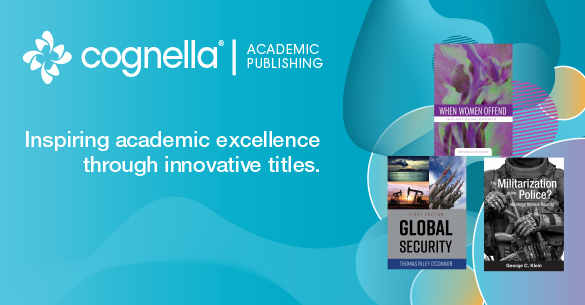 We were delighted to host a booth at the Academy of Criminal Justice Sciences (ACJS) 2019 Annual Meeting! It was great to meet new instructors and professionals in the discipline, showcase our titles, and visit with our authors in person.
Check out our photos from the conference below, as well as our 2019 ACJS Catalog, featuring current and upcoming criminal justice and criminology titles from Cognella. If you're interested in adopting a title or talking to one of our acquisitions editors about publishing a book with Cognella, fill out our form, and one of our team members will be in contact with you as soon as possible.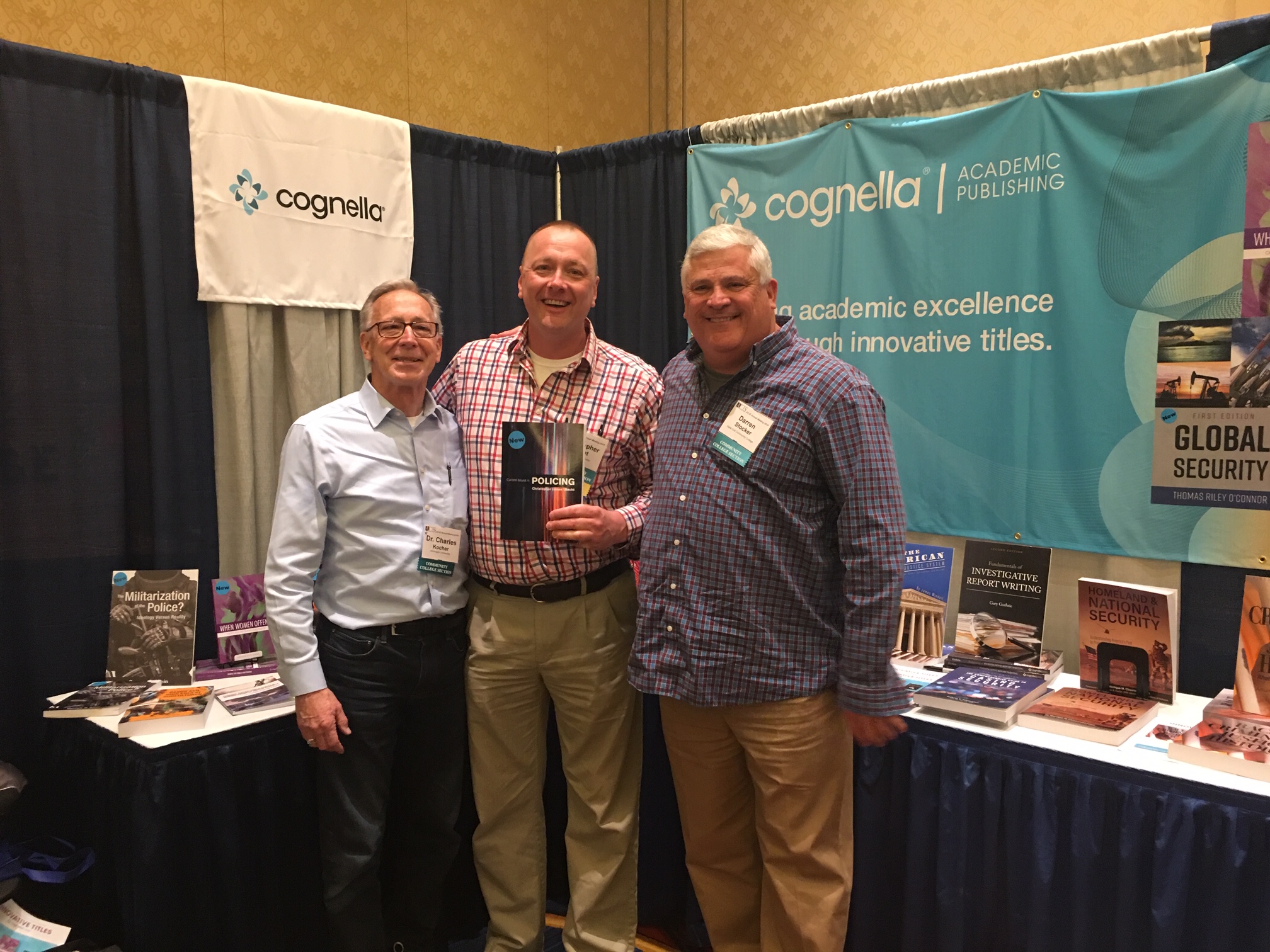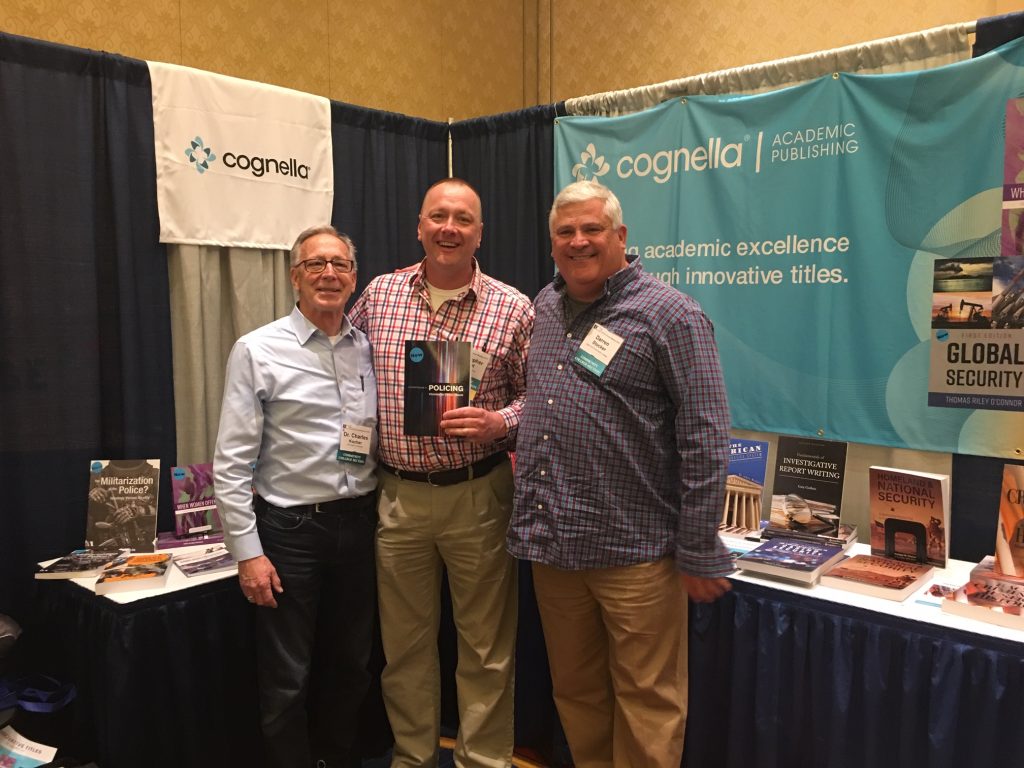 (From left) Charles Kocher (contributor), Christopher Utecht (editor), and Darren Stocker (contributor) holding a copy of their book, Current Issues in Policing.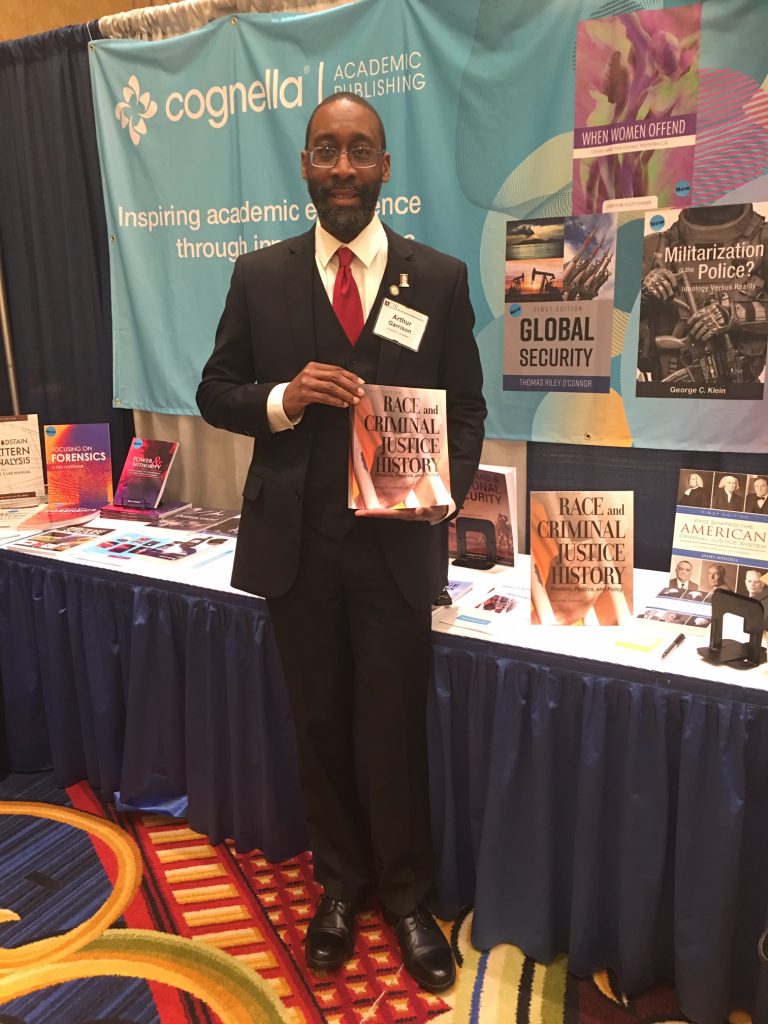 Cognella author Arthur H. Garrison holding a copy of his book, Race and Criminal Justice History: Rhetoric, Politics, and Policy.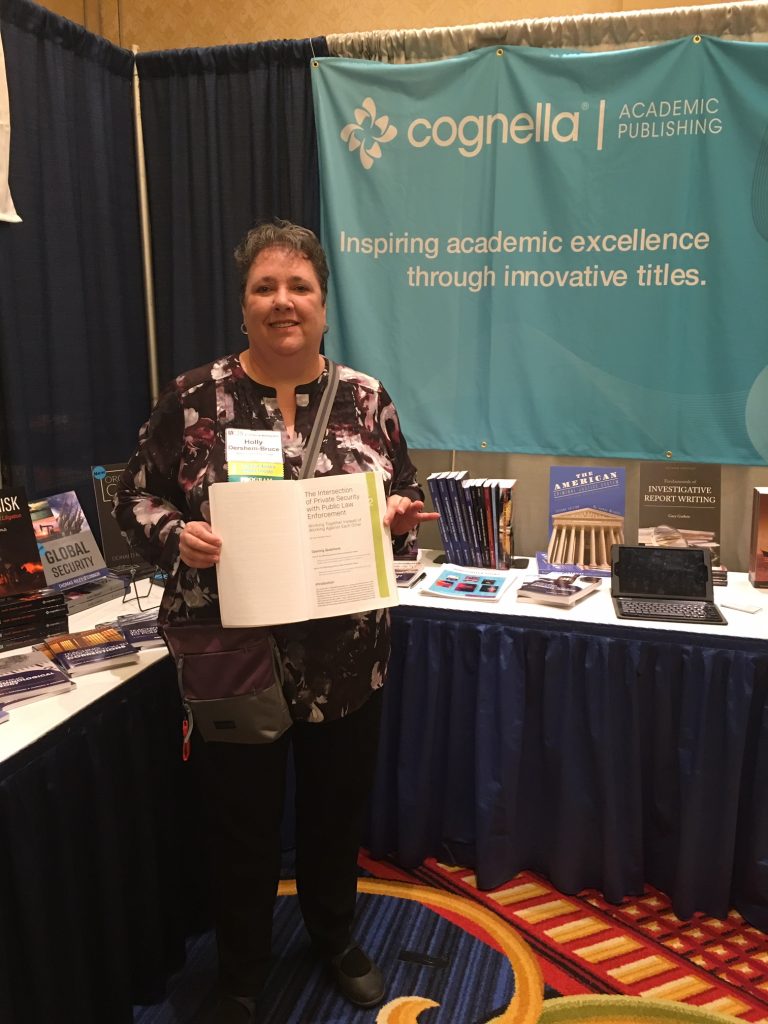 Contributor Holly Dershem-Bruce shows off her chapter in Current Issues in Policing, titled "The Intersection of Private Security with Public Law Enforcement: Working Together Instead of Working Against Each Other."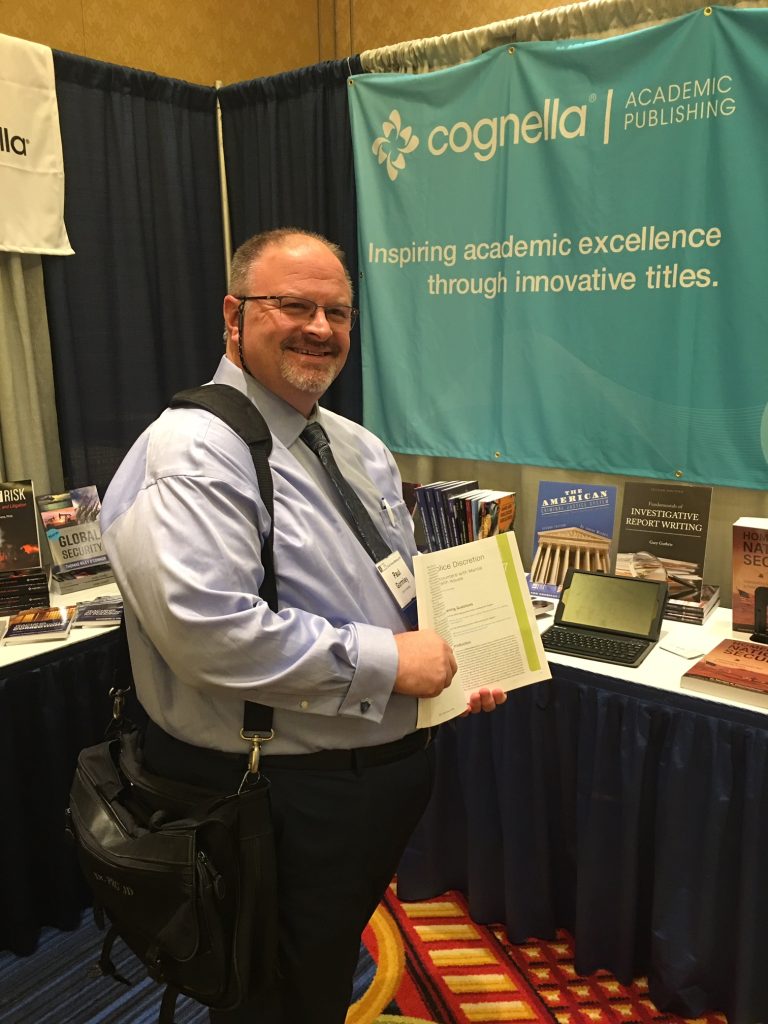 Contributor Paul R. Gormley shows off his chapter in Current Issues in Policing, titled "Police Discretion: Encounters with Mental Health Issues."