Three Instructors Honored with Cognella Innovation in Teaching Awards for Family Science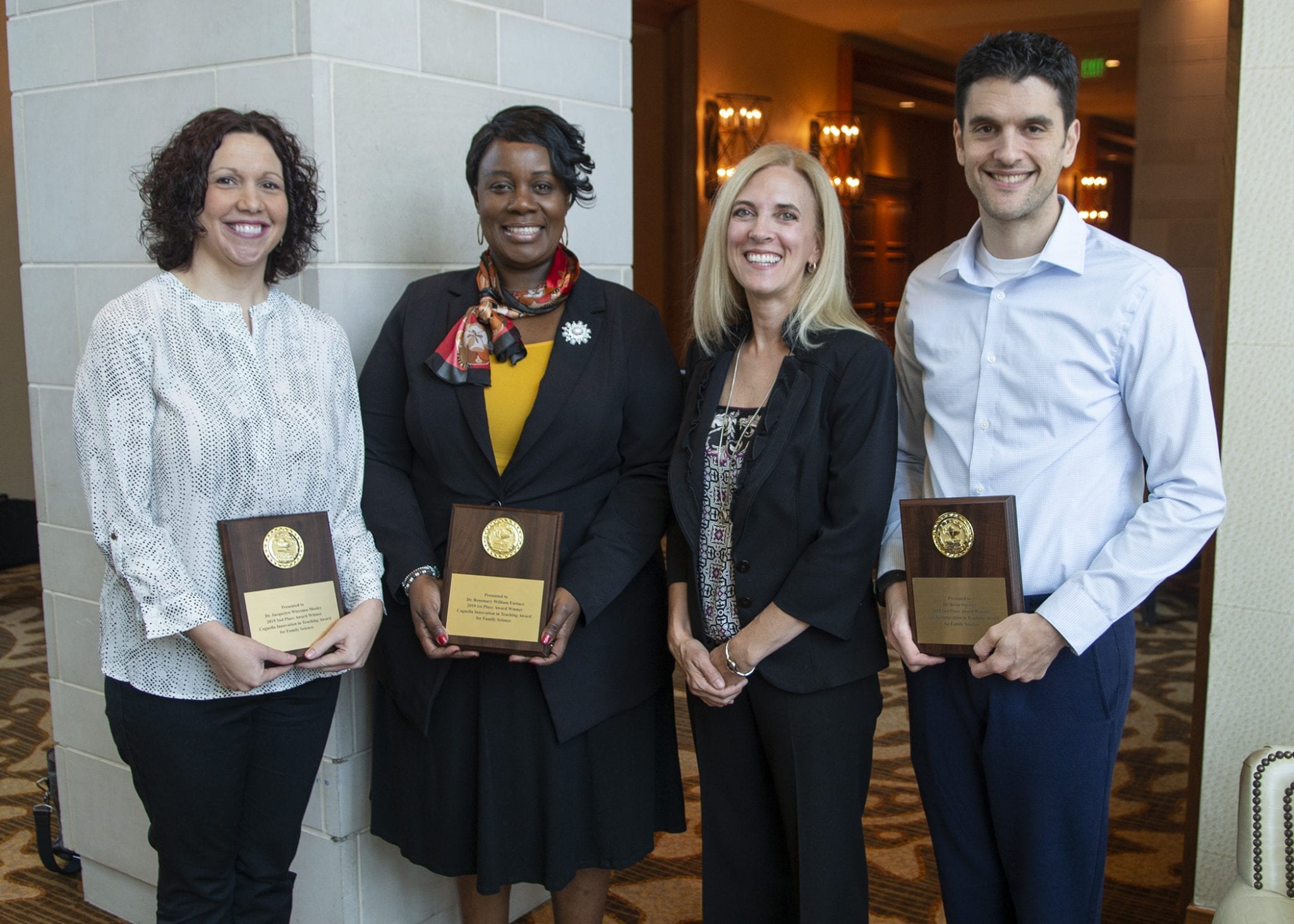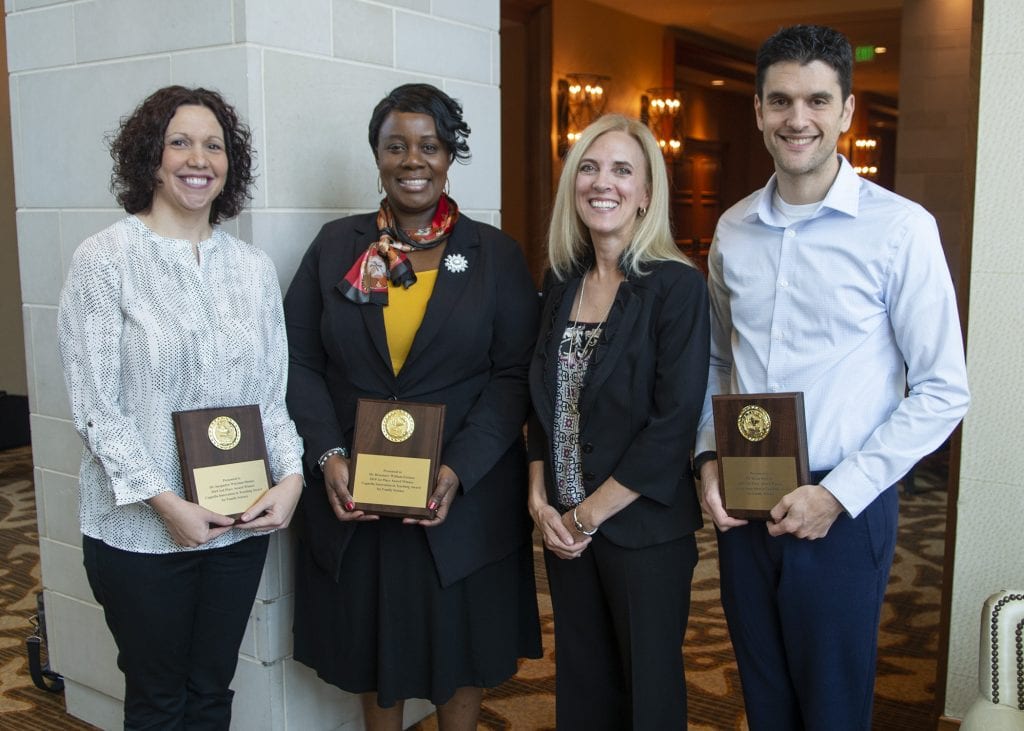 Dr. Rosemary William Eustace, Dr. Jacquelyn D. Wiersma-Mosley, and Brian G. Ogolsky win 2019 awards for their innovation and commitment to their students and the discipline
San Diego, CA – November 21, 2019 – Today Dr. Rosemary William Eustace, Dr. Jacquelyn D. Wiersma-Mosley, and Dr. Brian G. Ogolsky were celebrated with Cognella Innovation in Teaching Awards for Family Science at the National Council on Family Relations (NCFR) Annual Conference. The award program, a partnership between Cognella and NCFR, recognizes outstanding Family Science instructors who use innovative teaching practices to better engage their students and move the discipline forward in new and exciting ways.
"Reviewing the submissions for the Innovation in Teaching Awards for Family Science has become a highlight of the year here at Cognella," said Cognella CEO Bassim Hamadeh. "It's inspiring to see what Family Science instructors are doing in service of their students, institutions, and the discipline. The 2019 winners are so very deserving, and we're delighted to honor them."
Dr. Rosemary William Eustace, a tenured associate professor within the College of Nursing and Health at Wright State University, received the first-place honor. The judging panel was impressed by how Dr. Eustace has translated family concepts to her nursing courses in order to emphasize the vital role of family in health and health care. In her courses, Dr. Eustace leverages her own scholarship and facilitates cross-cultural learning opportunities that enrich students' cultural competency in family nursing care. Outside the classroom, Dr. Eustace provides practical learning opportunities via home visits at both the global and local level.
"I am extremely honored to be receiving such an important Teaching Innovation for Family Science Award," said Dr. Eustace. "This recognition is rewarding and validates my work in preparing the new generation of nurses with knowledge, attitudes, and skills needed to establish the social determinants of family health, as well as empower diverse families as partners in building a culture of health and wellness for a better society of tomorrow. Winning first place for this prestigious award would have not been possible without inspirations and support from my mentors, colleagues, and students. I am truly grateful to Cognella and NCFR for selecting me. Thank you!"
The judging panel was so impressed by the entries submitted by Dr. Jacqueline Wiersma-Mosley and Dr. Brian Ogolsky they chose to award both educators with second-place awards.
Recognizing an opportunity to enrich Family Science curriculum at her institution, Dr. Wiersma-Mosley, a tenured associate professor at the University of Arkansas-Fayetteville, created a brand new course with focus on multicultural families. The course increases students' awareness of their own ethnic identities, reflects on families from a diverse array of culture, and develops critical thinking skills needed to effectively engage with people from different cultures.
Dr. Ogolsky, an associate professor and director of graduate programs in the Department of Human Development and Family Studies at the University of Illinois at Urbana-Champaign, has updated and revolutionized his family theories course to introduce an intersectional perspective that reflects the complex diversity of modern families. This perspective draws attention to how disparities, marginalization, and privilege manifest, as well as how diverse identities are viewed or affected by processes outlined in each of the major, classic family science theories.
To learn more about the winners' unique contributions and innovations, read their winner profiles on the Cognella website.
To continue its partnership with NCFR, Cognella is hosting a booth at the annual conference where attendees can peruse the publisher's recent and upcoming publications in the family science discipline.
About Cognella®
Cognella® is redefining academic publishing by creating teacher-driven, student-centric higher education course materials in print and digital formats under three imprints: Cognella® Academic Publishing, Cognella® Custom, and Cognella® Active Learning. Cognella also publishes engaging nonfiction titles featuring modern perspectives as Cognella® Press. Learn more at www.cognella.com.
For media inquiries please contact:
Natalie Piccotti
Director of Marketing, Cognella, Inc.
858-552-1120 x532