We were delighted to host a booth at the National Council on Family Relations (NCFR) 2019 Annual Conference! It was great to meet new instructors and professionals in the discipline, showcase our titles, and visit with our authors in person.
During the conference, we also had the great pleasure of presenting the 2019 Cognella Innovation in Teaching Awards for Family Science to Dr. Rosemary William Eustace, Dr. Jacquelyn Wiersma-Mosley, and Dr. Brian G. Ogolsky for their innovation, commitment to their students, and contributions to the discipline. To learn more about the awards and winners, read the press release. Peruse the profiles to learn about the winners.
Check out our photos from the awards presentation below, as well as our 2019 NCFR Catalog, featuring current and upcoming communication titles from Cognella. If you're interested in adopting a title or talking to one of our acquisitions editors about publishing a book with Cognella, fill out our form, and one of our team members will be in contact with you as soon as possible.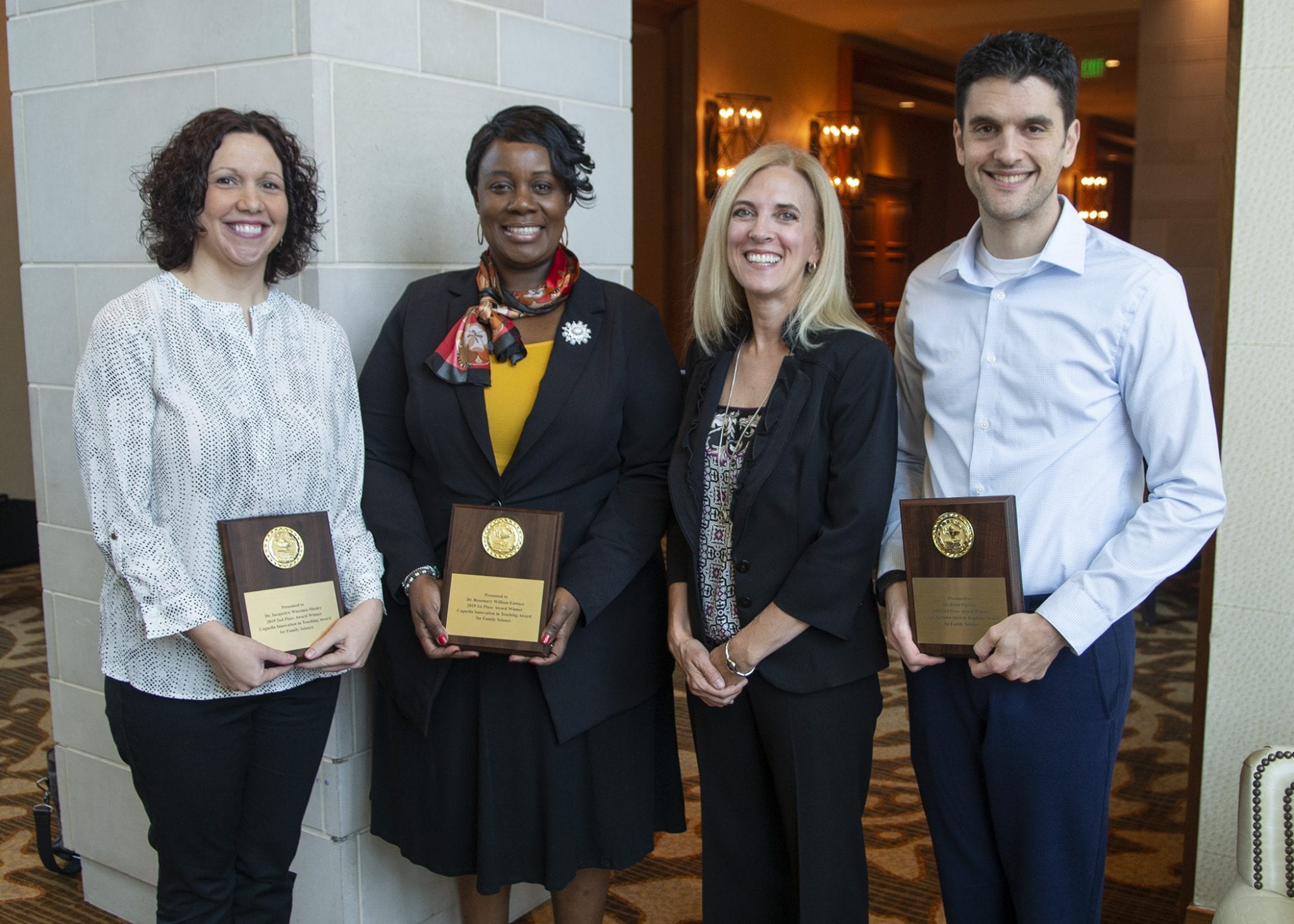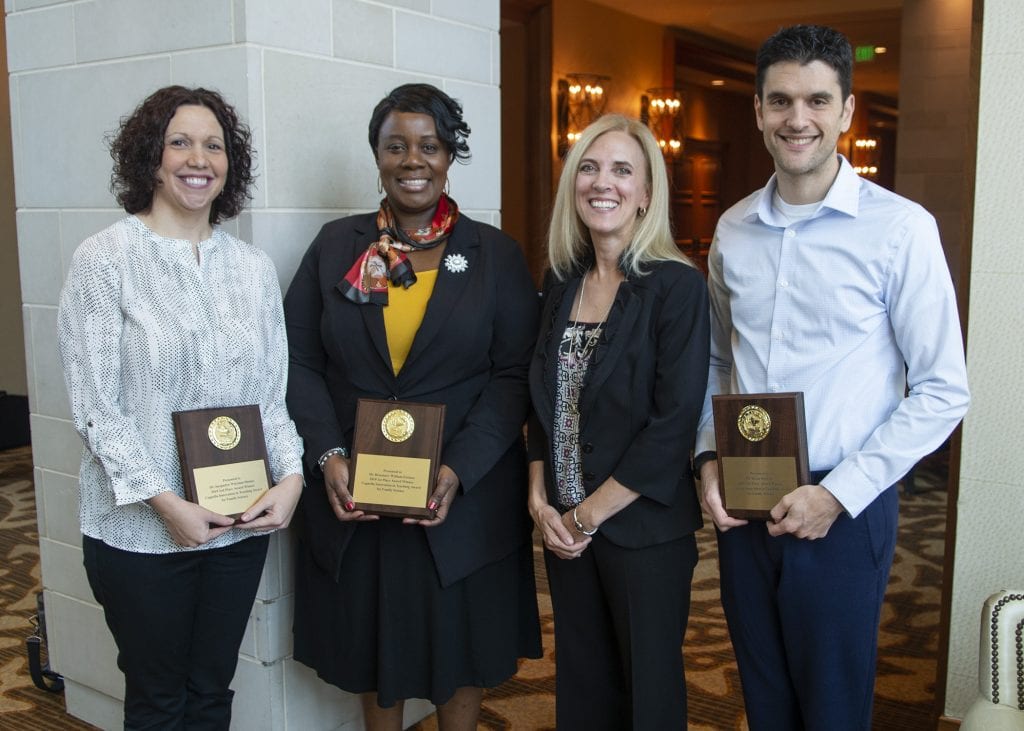 (from left) Second-place winner Dr. Jacquelyn Wiersma-Mosley, first-place winner Dr. Rosemary William Eustace, Cognella Director of Marketing Natalie Piccotti, and second-place winner Dr. Brian Ogolsky.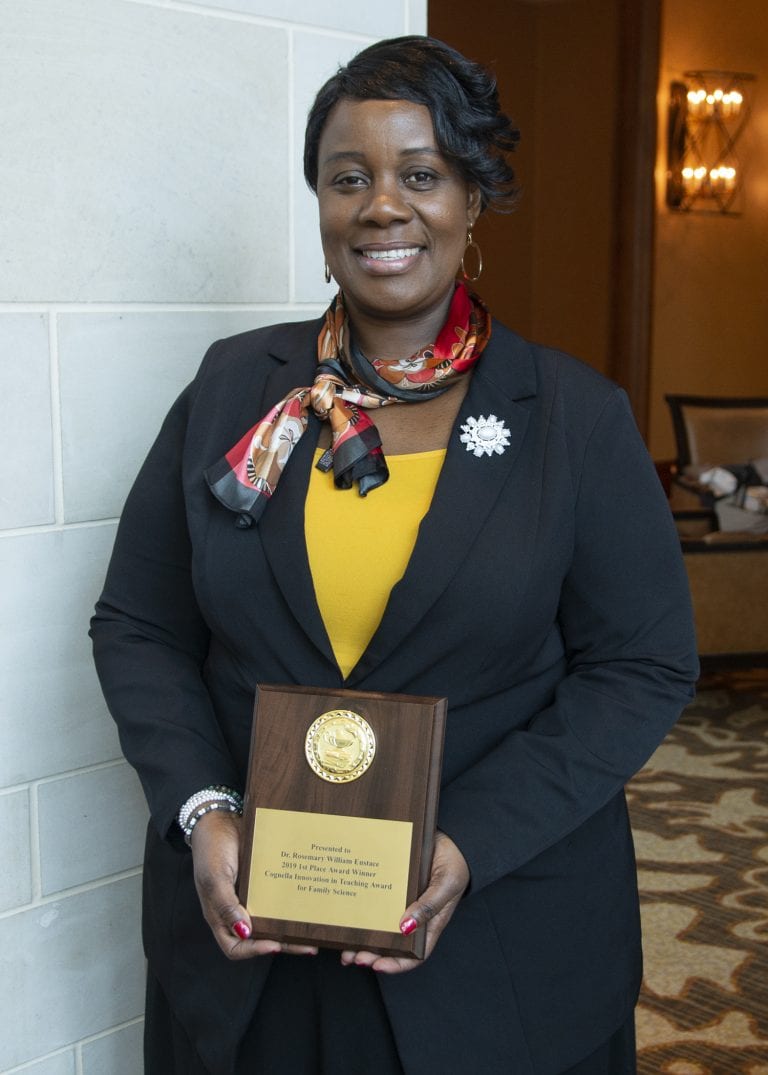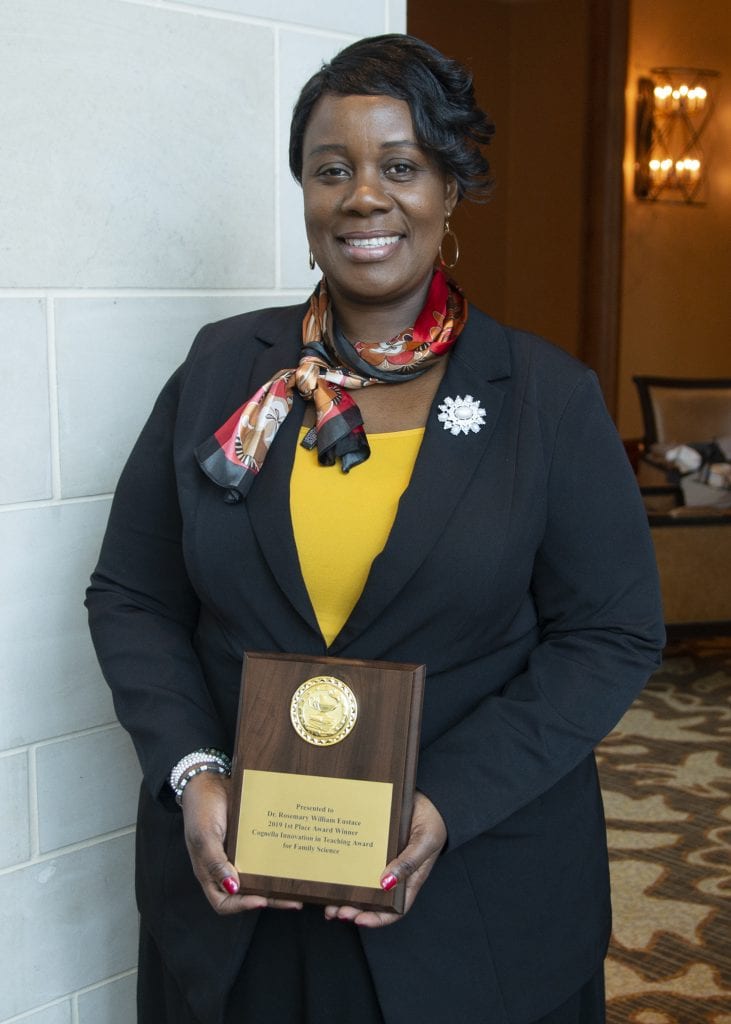 First-place winner Dr. Eustace.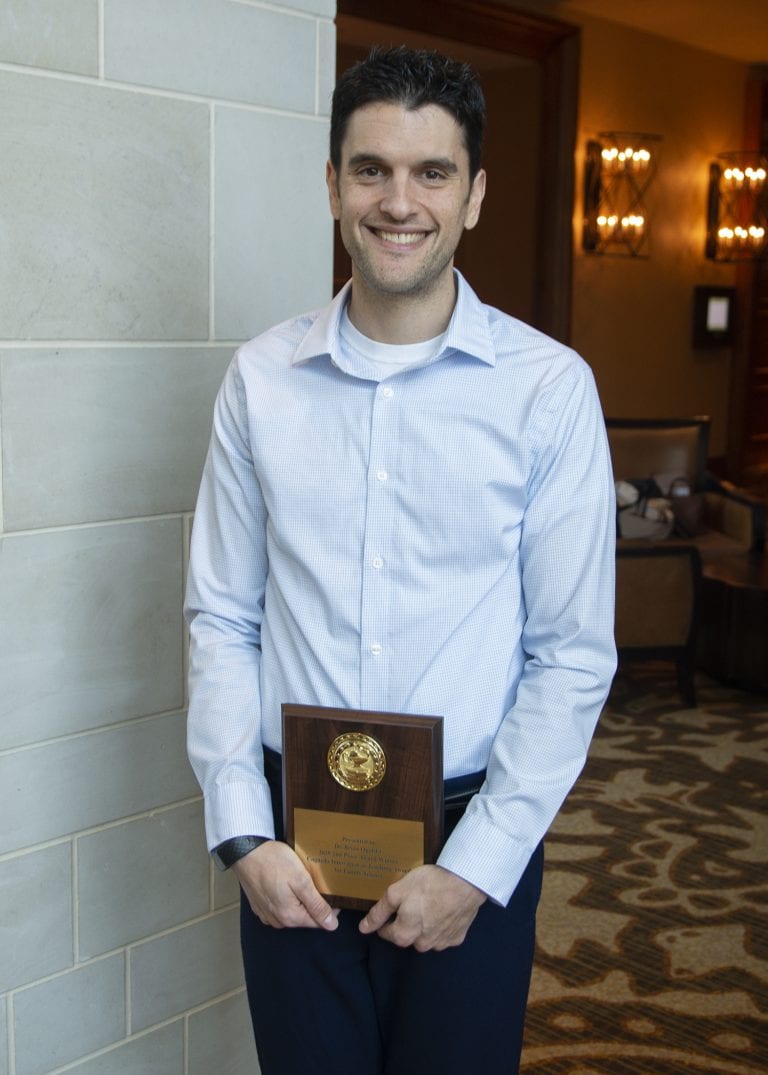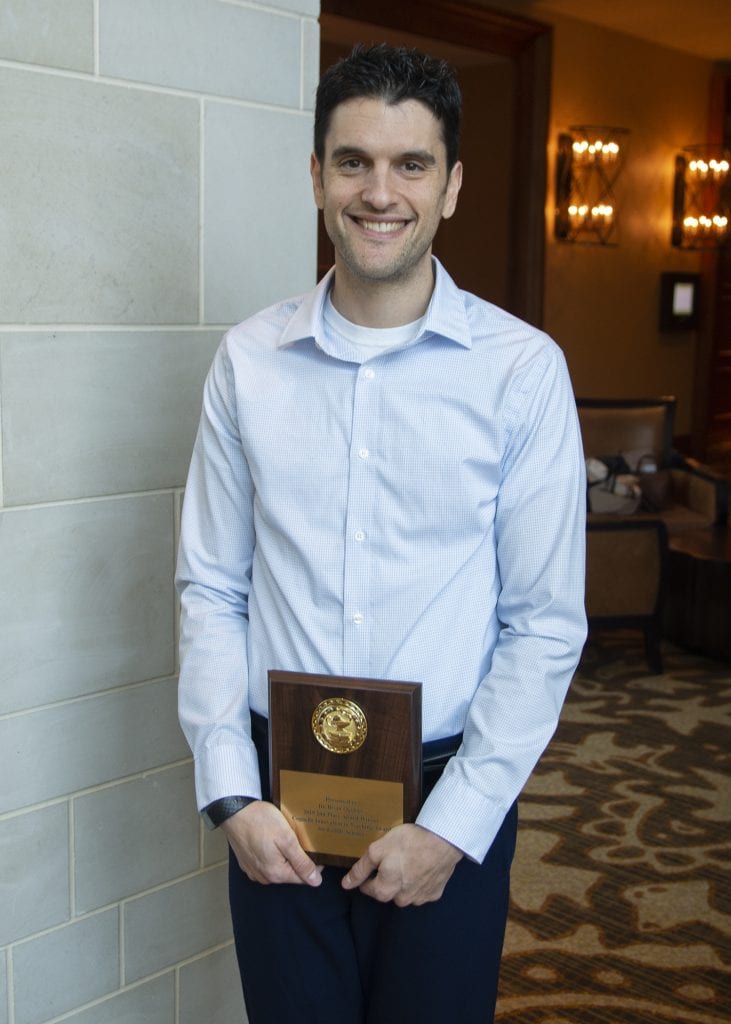 Second-place winner Dr. Ogolsky.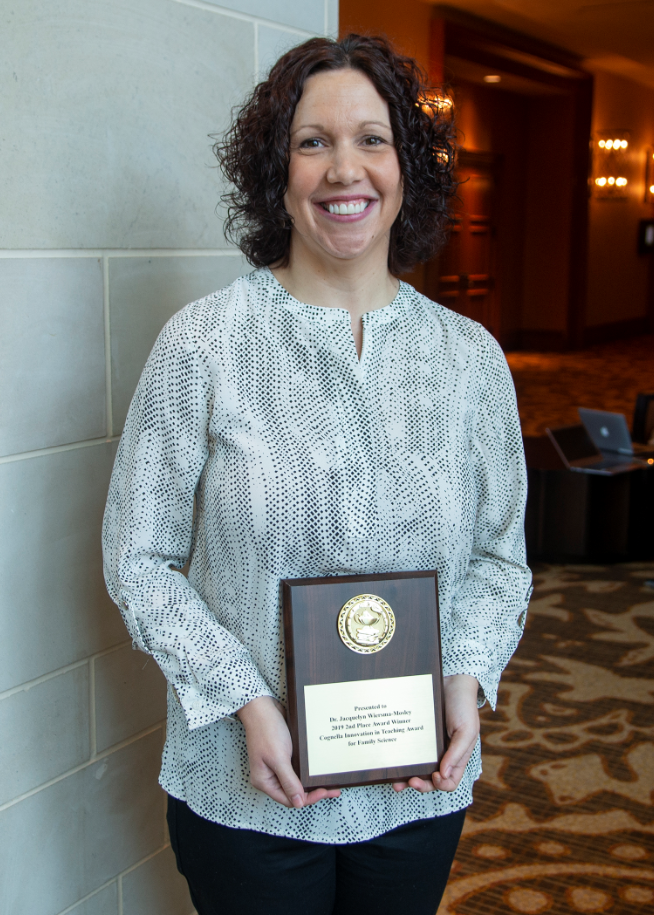 Second-place winner Dr. Wiersma-Mosley.