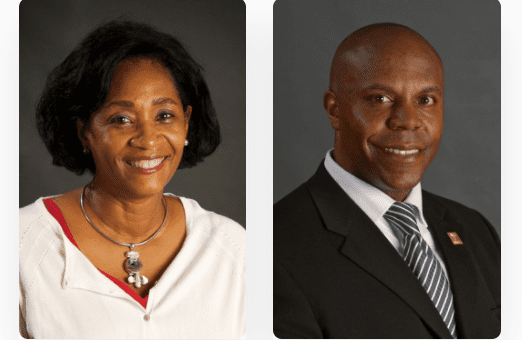 Cognella Author Spotlight: Kimberly Finney and Terence Fitzgerald
Dr. Kimberly Finney and Terence Fitzgerald, Ph.D., M.Ed., M.S.W. 
Clinical Associate Professors of Social Work, Suzanne Dworak-Peck School of Social Work, University of Southern California
Authors of The Reality of Diversity, Gender, and Skin Color: From Living Room to Classroom 
What inspired you to write The Reality of Diversity, Gender, and Skin Color: From Living Room to Classroom? 
Kimberly Finney: My inspiration: I noticed that whenever the topic of diversity was on the agenda, body positions of my colleagues would change and little was said on the topic. Moreover, it was difficult for this topic to be discussed, be it classrooms, training sessions, or boardrooms. So I became curious and began to investigate why. I also noticed that most books on this topic did not contain personal narratives. I believe narratives provide a launching pad to discuss the impact of the "isms" on wellness.
Terence Fitzgerald: Before the textbook was published, I was forced to utilize independent and scattered scholarly articles to illustrate the social, psychological, and emotional experiences of the populations discussed in the textbook. This textbook is extremely unique. It not only discusses materials in a scholarly fashion, but it also utilizes narratives to give a perspective that is honest and raw. The reader is able to empathize with the pains and joys discussed in each narrative.
How did your collaboration come about? Had you worked together previously within your academic department? What was the best part of working together on this project? 
KF: Terence is known in many circles as a race scholar. My first academic interaction with Terence was at a race conference that he spearheaded at USC, SDP School of Social Work. It was an amazing event. Several scholars from several top notch institutions attended to discuss the impact of racism in academia. I was sharing my ideas about the book, and he loved the idea! So I asked him to join me, and he said yes!
TF: Dr. Finney has been a colleague of mine for the past several years. She approached me with the idea and concept for book. As a racial scholar, I instantly understood that what she was proposing at the time was not available in the marketplace. I also understood the power of such a project on practitioners and students interested in the domains of diversity and gender. I knew I had to be a part of Dr. Finney's project. The entire publishing process was a joy. Dr. Finney's outlook on the subject matter was amazing. She is truly one of my favorite people to create innovative projects with.
What was the most challenging aspect of creating your textbook? 
KF: The most challenging aspect was deciding what to include. The narratives were rich and heartfelt, but we had page limitations.
TF: The most challenging aspect of creating this textbook was deciding on the areas to cover. There are so many experiences and stories that are in need of being told to students and professionals. These stories are valuable to an improved understanding of the array of populations that exist within our society.
Did you create student or instructor resources to complement the book and aid in students' learning experiences? 
KF: Yes, we created PowerPoint decks that instructors can utilize within their courses, as well as test banks that can be used for quizzes or exams.
Why do you feel this text is important for today's students? 
KF: Today's non-white students need affirmation and confirmation that their experiences are real. Often, when race- or gender-related micro-aggressions occur, the recipient is told "well, you misunderstood," or they feel like they are alone. The personal narratives in our text affirm their experiences. The narratives tell the reader they are not alone. Moreover, the book highlights the importance of developing a support system to shield them from the negative health impact of "isms."
TF: This book represents an innovative tool students can use to hear the voices of "real" people while gaining authors' insight regarding scholarly and critical analyses. Students are able to hear the joy, pain, challenges, hopes, passions, and frustrations of diverse populations. Students are able to gain an insight that is missed from many purely scholarly textbooks. This book is not "dry" in content. This fact alone keeps the reader alert and excited.
How have students responded to your textbook? 
KF: The students who have had access to the book really enjoyed the narratives and personally identified with the people who shared their stories.
TF: I have repeatedly heard from students and instructors that the textbook presents a fresh and enriching educational experience. The narratives have been described as powerful and moving. Ultimately, the responses from instructors and students are exactly what I hoped for when constructing the textbook.
About the Textbook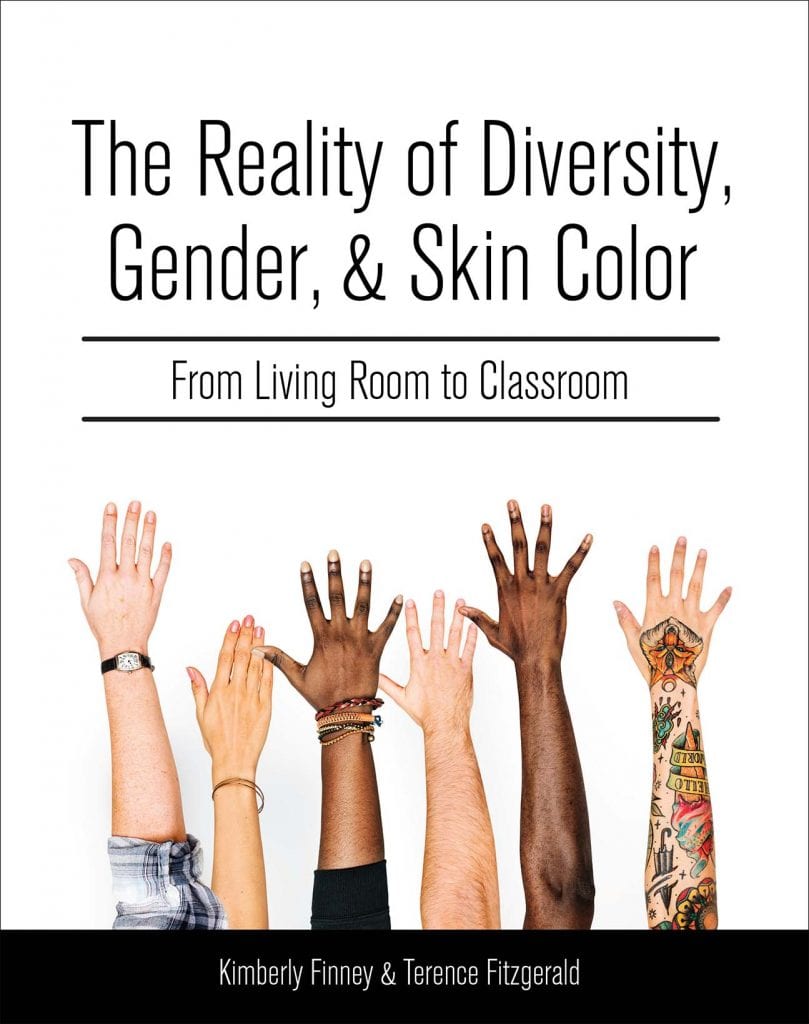 Coupling powerful personal narratives with incisive observations, The Reality of Diversity, Gender, and Skin Color: From Living Room to Classroom reveals the myriad complexities and challenges related to diversity. The book gives voice to the experiences of marginalized individuals, illuminating the impact of oppression, ostracism, and hate on mental health and wellness.
Each chapter features a theme that explores a particular issue related to diversity, including colorism among African American women, the stigma of incarceration, and the aggression shown to American atheists. In the chapter introduction, contributing authors present a general framework, according to their given theme, on the impact of life experiences and bias on an individual's behavior and health. This discussion is followed by personal interviews, then an analysis of the interviews, emphasizing the impact of oppression and marginalization on health and wellness. Through this unique format, readers hear from Mexican American women, biracial individuals, white women, black professors in predominately white institutions, and other populations generally overlooked in conversations on diversity.
Designed to foster cultural humility, The Reality of Diversity, Gender, and Skin Color is an ideal resource for students, social workers, psychologists, therapists, organizational trainers, or anyone looking to understand social diversity.
Learn more about the book, request a digital review copy, view a sneak preview, or purchase the text: https://titles.cognella.com/the-reality-of-diversity-gender-and-skin-color-9781516542994
About the Authors 
Kimberly Finney is a board certified clinical psychologist and clinical associate professor of social work at the University of Southern California. She is a retired military psychologist and is medically trained in psychopharmacology. Dr. Finney regularly lectures on the neurobiology of racism and serves as a consultant and analyst on race-related issues in working with African Americans. Dr. Finney holds a M.S. in organizational development and doctorate degree in clinical psychology from Wright State University.
Terence Fitzgerald is a racial scholar, policy analyst, and a clinical associate professor of social work at the University of Southern California. Before joining academia, he previously worked at the elementary, middle, and high school levels as a school social worker who performed quasi-administrative tasks related to racial and gender disparities in racially and economically diverse settings in Illinois. Dr. Fitzgerald holds a Ph.D. in educational policy, M. Ed. in education leadership, and M.S.W. from the University of Illinois at Urbana-Champaign.