New Release – The End of Social Work: A Defense of the Social Worker in Times of Transformation by Steve Burghardt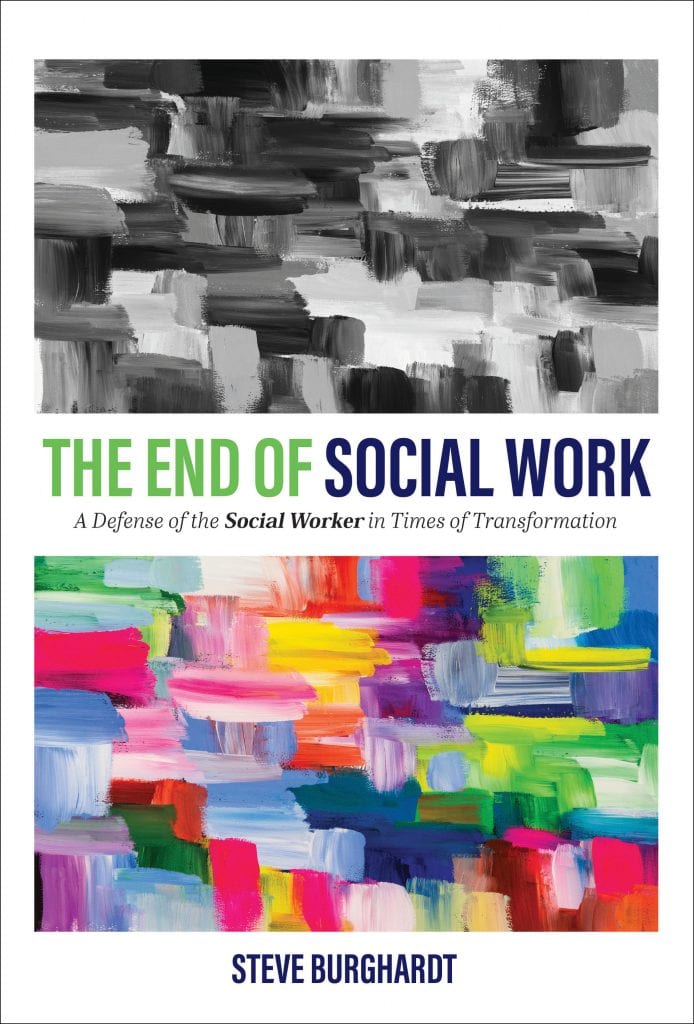 San Diego, CA – February 23, 2021 – Cognella Academic Publishing is proud to announce the publication of The End of Social Work: A Defense of the Social Worker in Times of Transformation. The text explores the deeply flawed status quo of the social work profession. Its message is clear: it is not acceptable for social workers to labor under intolerable working conditions and financial strain because they work with the poor and oppressed.
Steve Burghardt addresses why social workers no longer have the income and status once shared with nurses and teachers. He addresses the leadership failures that cause social workers to be blamed for not ending poverty yet expected to handle burnout through self-care rather than collective action. He looks beyond nostrums of social justice to the indifference to systemic racism in the profession's journals and programs and explores the damage caused by substituting individuated measures of unvalidated competencies for grounded wisdom in practice. It is thus no accident that a profession committing to "care for everyone" undermines the herculean work that so many social workers do on behalf of the poor, marginalized, and oppressed.
Situating the work in the crises of 2020, Burghardt ends with a proposed call to action directed at a transformed profession. Such a campaign would be situated within the national struggles for racial justice, climate change, and economic equality so that social work and social workers regain their legitimacy as authentic advocates fighting alongside the poor and oppressed—and doing so for themselves as well.
A rallying cry for social work itself, The End of Social Work is an ideal resource for social work programs and practicing social workers driven to enact meaningful change.
About the Author
Steve Burghardt, M.S.W., Ph.D. is a professor of social work at Silberman School of Social Work at Hunter College-CUNY. He is the author or co-author of numerous articles and over ten books. He is an eight-time teaching award winner, including the co-winning of the CSWE-Sage national award for innovative teaching. His activism began as a student organizer in the sixties; decades later, he was deeply involved with Occupy Wall Street and more recently as a leader in the Age Justice movement. His work as a consultant, trainer, and executive coach in the public and nonprofit sectors led him to a deep appreciation and respect for the committed work of frontline, as well as executive, staff for their unyielding commitments to those with whom they work—especially the poor, marginalized, and oppressed.
Learn more about the book, preview its content, request a digital review copy, or purchase the text: https://titles.cognella.com/the-end-of-social-work-9781793511898
What readers are saying about the book: 
"The End of Social Work is a tough love book and as such can be a difficult, challenging read…Burghardt is well aware of the important contributions of social workers but sometimes one needs to be provocative to 'force a conversation.' For some of us, this book will provide needed sustenance, affirm much of what we have been thinking, and urge us to continue. Reading this book should not be viewed as something to check off one's social change list. We need to debate the ideas and analyses that Steve has set forth, and then we need to collectively act in ways that address the conditions he documents."
From the Foreword by Dr. Cheryl Hyde, Associate Professor, Temple University School of Social Work
"Steve Burghardt has written a truth bomb, putting in words the unspoken experiences of so many. In doing so, he gives us an X-ray of our beloved, noble profession and where healing is needed. This book is not literary cotton candy, but these aren't times for fluff. Our profession is as needed as ever and if we want to have maximum impact, we need to examine our internal challenges if we're going to take on the external ones."
Dr. Linda Lausell Bryant, LCSW, Ph.D., Clinical Associate Professor, Katherine and Howard Aibel Executive-in-Residence, NYU Silver School of Social Work
"Dr. Burghardt's book is a clarion call to reclaim the roots of the social work profession to be advocates and to engage in social change for the marginalized, oppressed, and most vulnerable in our society. Social work has to up its game on educating and training social workers especially in the areas of racial and economic inequality. This book speaks truth to power and urges the profession to walk the walk and talk the talk. He writes with the fierce urgency of now and connects to the sacredness of the work and all the people who have the audacity to pursue a career to be change agents."
Dr. Barbara Milton, LCSW, Ph.D., New Jersey 2014 NASW Social Worker of the Year, Clinical Social Worker, Host of the Dr. Milton's Social Work Show
Other Titles from Steve Burghardt: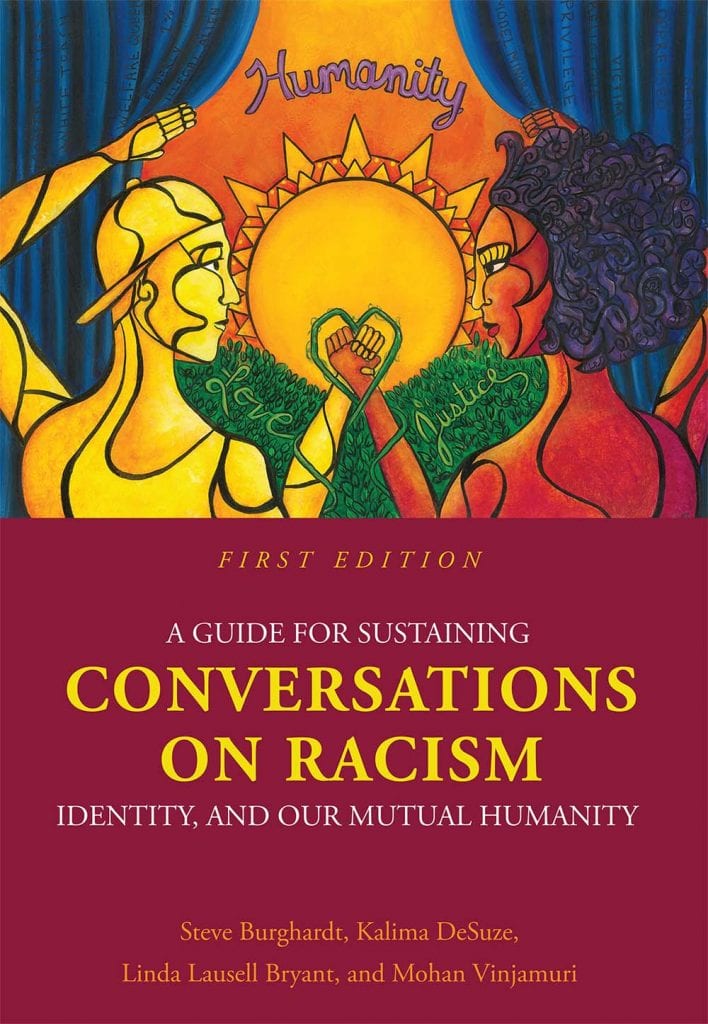 A Guide for Sustaining Conversations on Racism, Identity, and our Mutual Humanity by Steve Burghardt, Kalima DeSuze, Linda Lausell Bryant, and Mohan Vinjamuri
A Guide for Sustaining Conversations on Racism, Identity, and our Mutual Humanity is a hands-on guide for teachers, students, and agency professionals seeking to respond skillfully and sensitively to the often daunting challenges of classrooms, as students demand both answers and accountability concerning issues of race, power, privilege, and oppression and the emotional responses they provoke.
The guide includes suggestions to implement before entering the classroom, so that the necessary personal, community, and institutional infrastructure can support authentic, sustainable conversations. It discusses how educators can respond appropriately in the classroom to the hot-button issues of the day. There are also lessons for critical pedagogy and management that help educators reimagine classrooms and learn to create mutually supportive learning environments.
Written by four experienced anti-racist educators and practitioners, the book takes a direct, compassionate approach designed to diminish dogma and fear. By examining how socially different people respond to the same difficult questions, A Guide for Sustaining Conversations on Racism, Identity, and our Mutual Humanity creates a rich set of options for readers to use in their own classrooms, agencies, and field placements.