FIRST PLACE – ROSEMARY WILLIAM EUSTACE – UNIVERSITY OF GEORGIA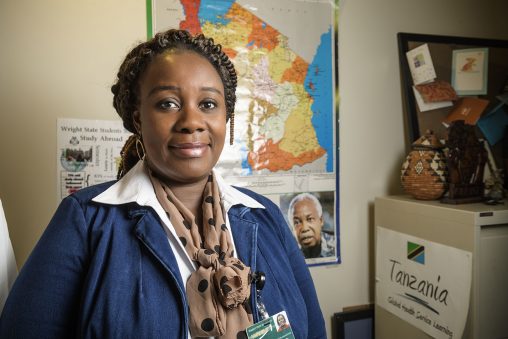 Moving the Discipline Forward at the Local and Global Levels
The judging panel was impressed by how Rosemary William Eustace, a tenured associate professor within the College of Nursing and Health at Wright State University, has translated family concepts to her nursing courses in order to emphasize the vital role of family in health and health care. Her personal scholarship and innovative teaching approaches have illuminated this critical facet of health care for her students and, in doing so, demonstrated the need for the Family Science discipline to continue to move forward in dynamic and contemporary ways.
Within her courses, Dr. Eustace leverages findings from her pilot study on the meaning of family interventions among acute care nurses to emphasize the importance of family assessment, collaboration, and family outcomes in nursing practice. She facilitates cross-cultural learning by assigning a scholarly paper on a family-focused assessment and a group assignment on local cultural groups such African American, Jewish, military, and Amish families. These assignments are guided by concepts from the Neuman's System Model and aim at enriching students' cultural competency in family nursing care, which better prepares them for holistic, compassionate and inclusive practice.
Outside the classroom, Dr. Eustace facilitates practical learning opportunities via home visits at both the local and global level. At the local level, she coordinates students' community clinical experiences in home health nursing. At the global level, she organizes students' home-based interviews with HIV clients and their families in Tanzania. She also coordinates cultural immersion opportunities for students that include attending local family weddings, religious observations, and other unique family-based events.
Recently, Dr. Eustace and her colleagues designed and implemented a family health promotion simulation in the college's undergraduate public health course, the first of its kind within the nursing program. The simulation introduces students to the application of the family genogram and ecomap in family nursing practice and the role of family in health promotion within the context of the larger community.
Rosemary William Eustace, R.N., Ph.D., PHNA-BC teaches courses in family and community health nursing, global health service learning, and critical reasoning in systems thinking. She also leads the Tanzania Global Study Abroad program for the university and was a 2017 Carnegie African Diaspora Fellow. Dr. Eustace holds a Ph.D. and M.S. in family life education from Kansas State University, as well as a M.S. in community health-clinical nurse specialist from Wright State University.  She is an active member of the nursology.net website management team, a repository for resources about nursing knowledge development.
SECOND PLACE – BRIAN G. OGOLSKY – UNIVERSITY OF ILLINOIS AT URBANA-CHAMPAIGN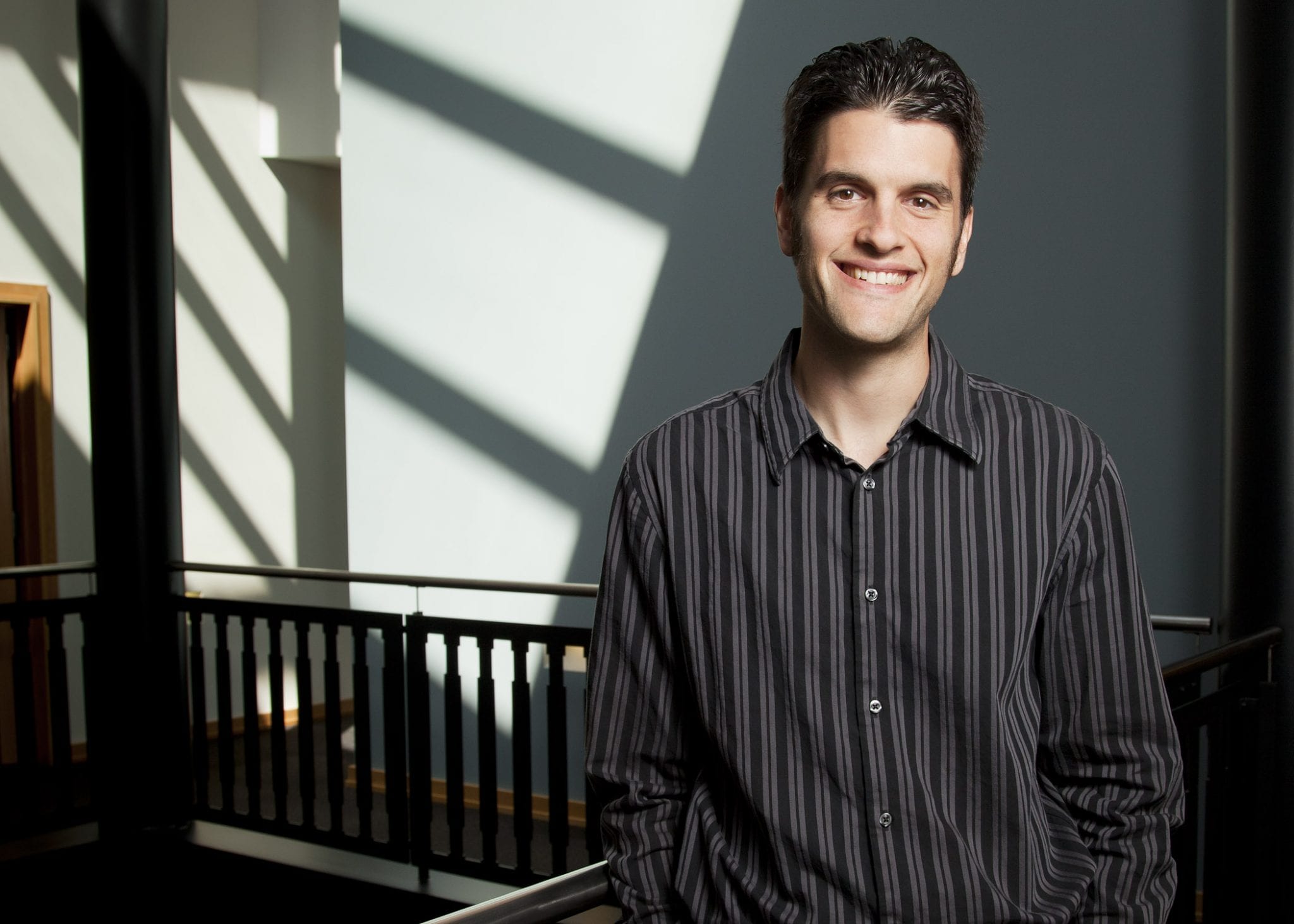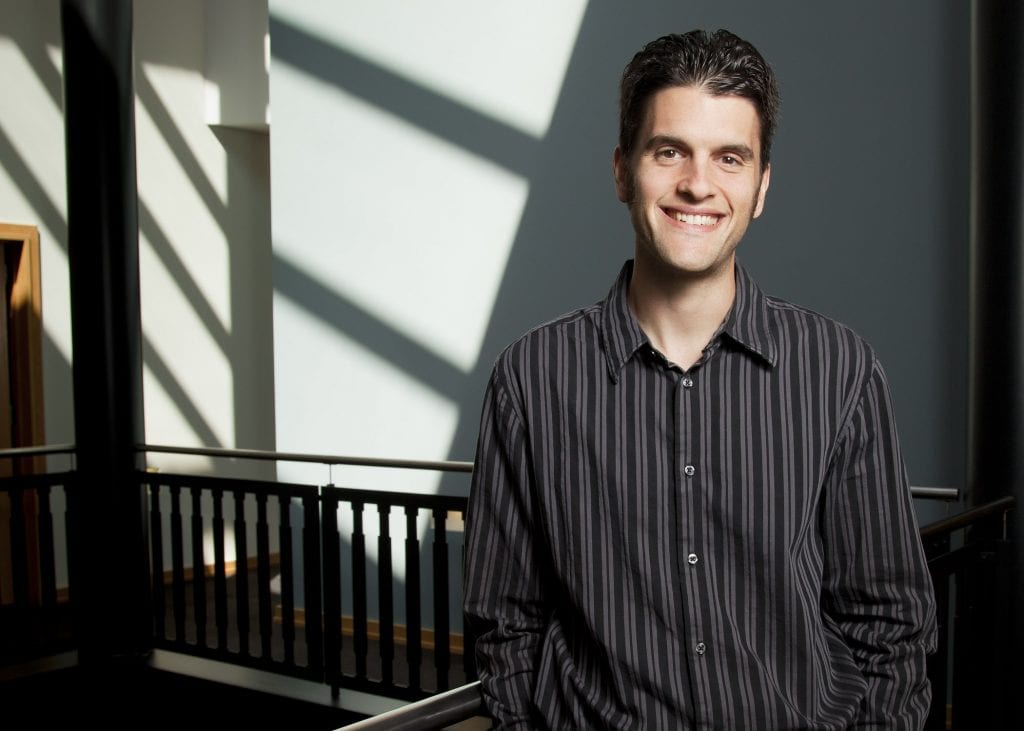 Introducing an Intersectional Perspective to Family Theories Courses
The judging panel was impressed by how Brian G. Ogolsky, an associate professor and director of graduate programs in the Department of Human Development and Family Studies at the University of Illinois at Urbana-Champaign, has updated and revolutionized his family theories course to introduce an intersectional perspective that reflects the complex diversity of modern families. Intersectionality is now woven throughout the course to draw attention to how disparities, marginalization, and privilege manifest, as well as how diverse identities are viewed or affected by processes outlined in each of the major, classic family science theories. Dr. Ogolsky's innovative redevelopment of this course created the opportunity for him to inform other family scholars about the need for diverse perspectives in family science at the teaching conference of the Family Science Association in 2017.
In addition, to provide his students with a more interactive learning environment, Dr. Ogolsky has "flipped" his Advanced Statistics and Close Relationship courses over the past year. To build effective flipped courses, he revised and recorded lecture material for students to watch prior to class. He developed interactive learning modules for each in-class session. Finally, he redesigned the assessment structure of the courses to allow for more dynamic assignments that allow student to demonstrate a wider breadth of skills.
Last fall, Dr. Ogolsky became the Director of Graduate Programs within his department, and his colleagues are quick to laud his excellent leadership within this new role. Dr. Ogolsky has begun new initiatives focused on attracting new applicants, enhancing the qualifying exam process, and fostering community among graduate students and faculty. These efforts demonstrate Dr. Ogolsky's ongoing dedication to advancing the family sciences discipline, engaging students and educators in novel ways, and providing innovative leadership to all who work with him.
Brian G. Ogolsky, Ph.D. is an associate professor in the Department of Human Development and Family Studies at the University of Illinois at Urbana-Champaign, as well as an affiliate faculty member in the university's Family Law and Policy program. He holds a Ph.D. and a M.S. in family studies and human development from the University of Arizona.
SECOND PLACE – JACQUELYN D. WIERSMA-MOSLEY – UNIVERSITY OF ARKANSAS-FAYETTEVILLE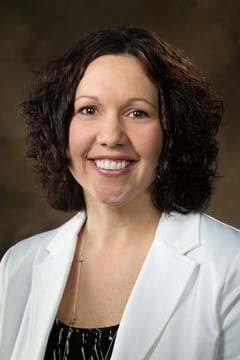 Providing Students Opportunities to Build Their Intercultural Competence
The judging panel was impressed by how Jacquelyn Wiersma-Mosley, a tenured associate professor at the University of Arkansas-Fayetteville, parlayed her experience teaching large introductory courses on family relations and adolescent development into the creation of a new course with focus on multicultural families. This course increases students' awareness of their own ethnic identities, reflects on families from a diverse array of cultures, and develops critical thinking skills needed to effectively engage with people from different cultures. To increase ethnic identity among her primarily affluent white students, Dr. Wiersma-Mosley uses Ancestry.com's DNA analysis as an innovative and unique way for students to understand where they came from. It also provides students with empirical data of their genetic ethnicity using DNA for an assigned genealogy project.
Additionally, she became a trained administrator in the Intercultural Development Inventory so she could assess her students' intercultural competency learning in her course and examine the impact of her curriculum. She provides students with the opportunity to "choose their own adventure" where they choose what activities and assignments they feel will increase their intercultural competence. As part of this program, students analyze media content, write papers about historical figures, examine cultural issues in the news, reflect on their own ethnic identity and genealogy, attend cultural events, and write reflection papers on their own stereotypes, privileges, and implicit biases.
Dr. Wiersma-Mosley is using this knowledge to develop a new course, Introduction to Cultural Competence, to provide students with new, innovative, and effective activities that increase intercultural competence. The course will be part of the general education curriculum on campus, which highlights family science as an important element in education.
Jacquelyn D. Wiersma-Mosley, Ph.D. is a tenured associate professor of human development and family sciences in the School of Human Environmental Sciences at the University of Arkansas, Fayetteville. She holds a Ph.D. in human development and family studies from Texas Tech University and a M.S. in family studies and human development from Arizona State University.