FIRST PLACE – KEVIN ROY – UNIVERSITY OF MARYLAND, COLLEGE PARK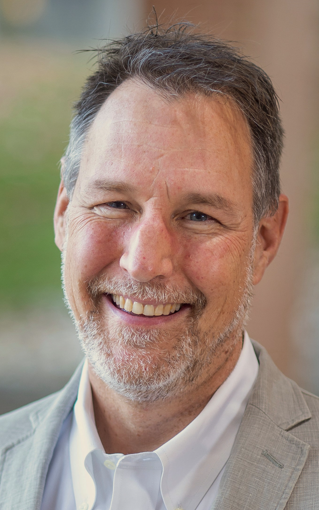 Revolutionizing the Study of Masculinity and Its Impact on Family Health and Well-Being
The judging panel was impressed by how Kevin Roy, a tenured full professor in the Department of Family Science at the University of Maryland, College Park developed a new course titled "Man Up? Health, Masculinities, Families, and Inequality." The course is a signature elective for underclassmen and has been delivered to over 1,000 students over 20 semesters. Within the course, students examine the impacts of masculinity on family health and well-being. They explore adolescent development, emerging adulthood, and aging for men over the life course; men's mental health; consent and intimate relationships; violence and war; White supremacy and men's entitlement; and child/father bonds, coparenting, and kin networks. The course prioritizes critical examination of structural racism, including African American, Latino, East and Southeast Asian, and White masculinities, and recognizing a full spectrum of sexual orientation and gender identities.
"Man Up?" is offered via hybrid, in-person, and online versions, and includes lectures, discussions of documentaries, activities, and large group debates. Professor Roy hosts an "essential fathering" debate in which students consider the necessity of biological fathers' involvement for children's health and well-being. He shares real-world narratives from and experiences with low-income men, incarcerated and immigrant fathers, and emerging adults on the margins of school and world. Professor Roy invites guest speakers to his course, including researchers who conduct prostate cancer screenings at local barbershops, peer educators who develop healthy masculinity interventions on campus, and community practitioners who implement trauma prevention programs for unaccompanied youth in immigrant Central American families. Innovative assignments—including the critique of an empirical journal article on a men's health issues; collaboration with the Center of Health Literacy to communicate health information effectively and accurately within their communities; and utilizing qualitative coding techniques to conduct a life history interview with their fathers—help students better understand ideas surrounding masculinity and health within our world, contribute in a meaningful way to their communities, and reconnect with their parents, at times helping them counter the legacy of toxic masculinity within their own families.
Courses on fatherhood are quite scarce within the family science discipline. This innovative class transcends similar offerings to ensure students develop the skills necessary to work in communities with men, builds their health literacy knowledge, exposes them to rigorous scientific methods and public health principles, and helps them better understand the complexity of fathers and the family. Additionally, "Man Up?" successfully marries family science and public health, representing an exciting new direction for family science studies and courses.
We truly believe Kevin Roy's innovation, leadership, and dedication to his students will result in healthier and happier families and communities.
Kevin Roy, Ph.D. is a professor in the Department of Family Science at the University of Maryland College Park School of Public Health. He is recognized as an expert in the field of fatherhood research with two decades of experience working with low-income families and community-based parenting programs. His research focuses on the life course of young men on the margins of kin networks and the workforce as they transition into adulthood and fatherhood.
Through participant observation and life history interviews, Dr. Roy explores men's health equity and disparities (specifically trauma), masculinities, and policy systems, such as migration, incarceration, and community-based parenting programs. He has received funding for his research from NICHD, the W.T. Grant Foundation, the Annie E. Casey Foundation, and the National Poverty Center. He served as a deputy editor for the Journal of Marriage and Family and has published over 50 articles and chapters, in this journal as well as Social Problems, American Journal of Community Psychology, Journal of Family Theory and Review, Family Relations, and Pediatrics.
He is a current editor for the new Sourcebook on Family Theories and Methodologies (2022). His book, Nurturing dads: Social initiatives for contemporary fathering in the ASA Rose Series, was published by Russell Sage Foundation Press in 2012. He received degrees in human development and social policy at Northwestern University (PhD 1999, MS, 1995) and in international affairs with a focus on Soviet studies at Georgetown University (BSFS, 1988).
SECOND PLACE – SOTHY ENG – UNIVERSITY OF HAWAII-MANOA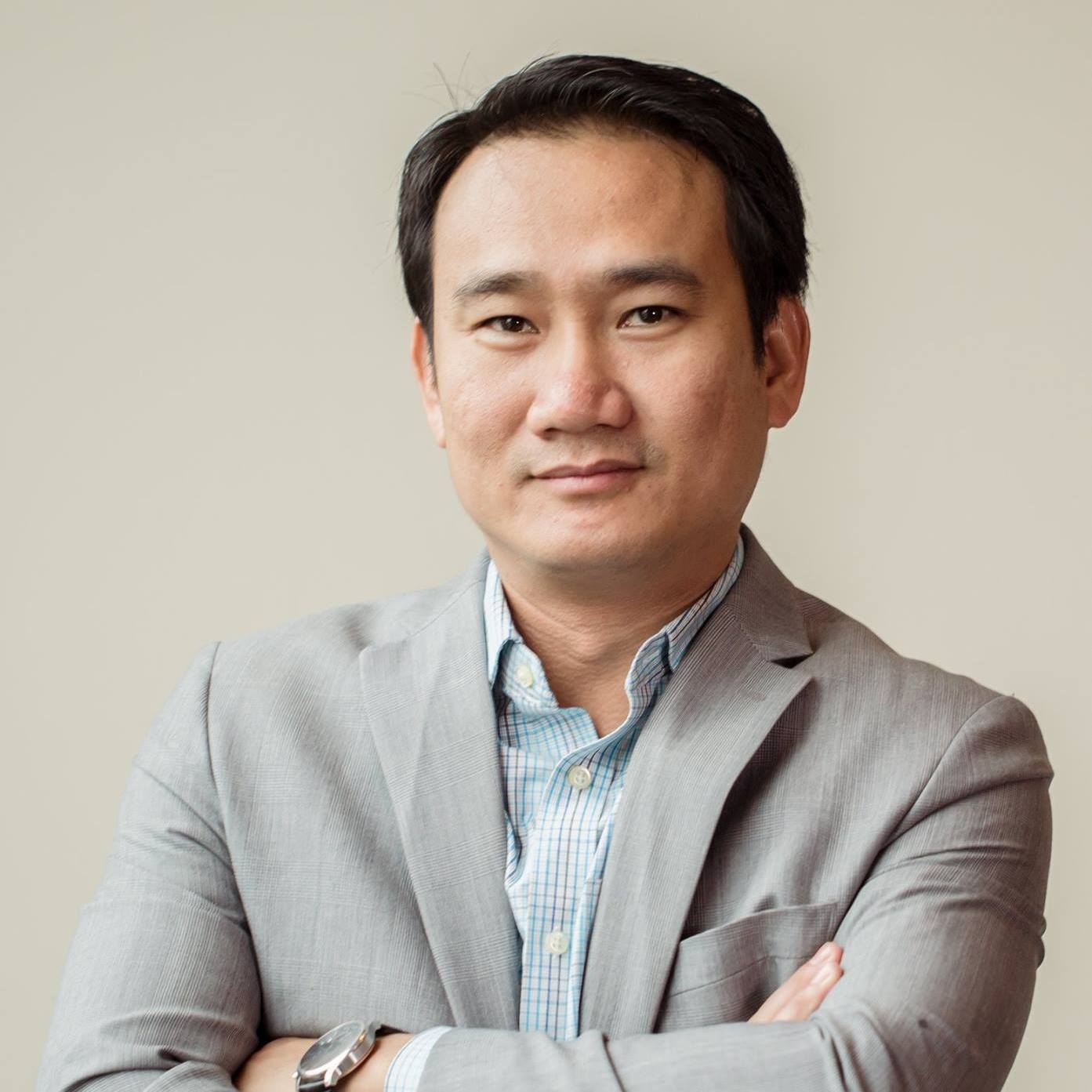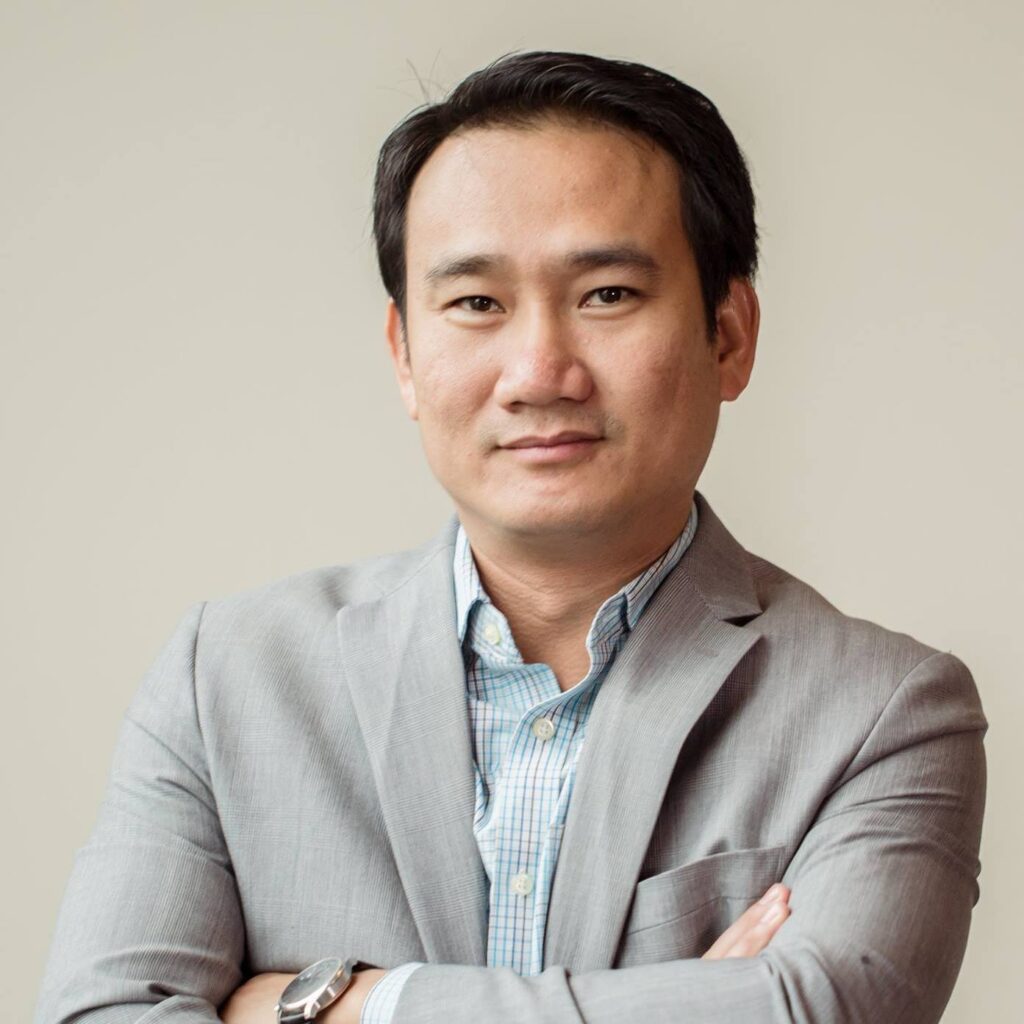 Developing Innovative Teaching Methods and Theory to Cultivate Students' Knowledge and Empathy
The judging panel was impressed by how Sothy Eng, an assistant professor in the College of Tropical Agriculture and Human Resources at the University of Hawaii-Manoa, has developed a method called DRCRA to challenge students to read with purpose, find relevance in the material to their own lives, and learn to apply what they've read. Through a storytelling presentation, students share a personal relationship story requiring them to Describe the story (like a news reporter), React to the issues based on stereotypes (like a misinformed audience), Reflect on the reading materials (like a scholar/scientist), Connect to their own life (like a conscious, informed audience), and Apply it to promote healthy family relationships (like a practitioner). This presentation not only helps students master their public speaking skills, but also enable them to connect with each other via openness and vulnerability—a key to enhancing communications and healthy relationships.
Professor Eng is guided by his teaching theory, Critical, Empathetic, and Mindful Relations, a relationship-building framework that allows students to be critical (of structures beyond their controls), empathic (of others and that they may go through hard times and are trying their best), and mindful (of themselves, meaning they are aware of their decisions, values, and vulnerabilities). This approach builds community within the classroom and helps students prepare to engage with individuals from diverse backgrounds in their future work.
Finally, hands-on projects in Professor Eng's courses require students to work collaboratively with others to develop tangible resources that can be accessed by and are useful to the public. In his Intimacy, Marriages, and Families course, students produced family coping factsheets, websites, and videos on topics including divorce, single-parent families, food, foster care, immigration, violence, death, and sex education. In his Community Needs and Resources course, students created needs assessment reports and grant proposals on the topics of parking and food access. At the end of the term, grant proposals are ready for submission and consideration.
Dr. Sothy Eng is an assistant professor of human development and family studies (HDFS) at the University of Hawaii at Manoa. He received his B.S. in psychology from Royal University of Phnom Penh (RUPP), and his M.S. and Ph.D. in HDFS from Texas Tech University, Lubbock, TX, with Dr. Miriam Mulsow as dissertation chair. He spent one year as a postdoctoral fellow at UCLA's California Center for Population Research in 2010 with Dr. Patrick Heuveline before he started his faculty position at Lehigh University in the comparative and international education program. Between 2011 and 2018, he led the Caring for Cambodia-Lehigh University partnership, a program that offered graduate students the opportunity to gain research-to-practice experience in educational research, evaluation, and program development. Dr. Eng's research interests include sustainable food systems; the role of social networks in promoting healthy families and resilient communities; program development and evaluation; as well as gender, family, and education issues pertaining to the Cambodian context. He founded the Home Garden Network program with the goal of obtaining food security, increasing family interactions, and expanding social networks in local communities through engaging families in gardening and plant education. Dr. Eng also serves on the editorial board of the Journal of Interpersonal Violence.
SECOND PLACE – MAMTA SAXENA – STATE UNIVERSITY OF NEW YORK AT OSWEGO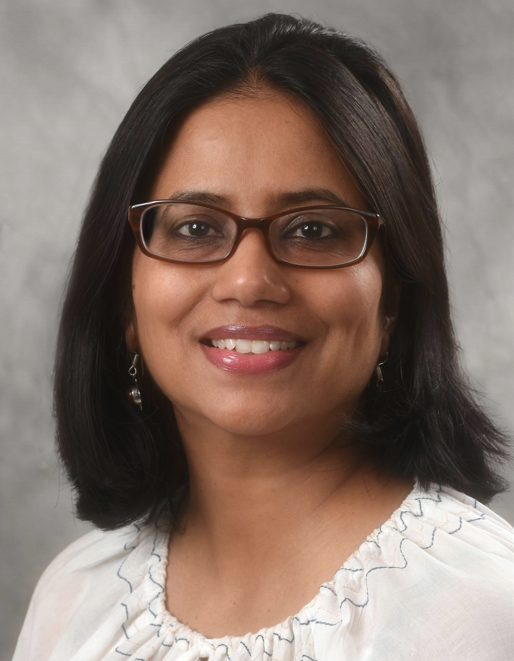 Implementing Care-Based Pedagogy and Emphasizing Interlinking Teaching, Advising, and Scholarship
The judging panel was impressed with how Mamta Saxena, an associate professor in the Department of Human Development at the State University of New York at Oswego, enriched her research-based courses with a care-based pedagogy and an emphasis on interlinking teaching, advising, and scholarship. She combined frameworks, such as Bloom's Taxonomy and an adapted version of the Partners in Parenting Education model, to introduce a four-step instructional model integrating subject mastery, a gamified approach, authentic assessment, and content accessibility in synchronous and asynchronous courses. Utilizing this method, Dr. Saxena's students collected data on approximately 400 individuals to study the impact of COVID-19 on family routines, coping, and stress, which yielded valuable data and also taught students best practices in survey design and data collection. An account of Dr. Saxena's implementation of this model and its positive result on student outcomes was published in March of 2022 in the Family Science Review.
Additionally, Dr. Saxena collaborated with several community partners in Central New York to foster civic engagement, problem-solving, and critical thinking in practice skills. The NYS Office of Addiction Services and Supports provided Naxalone training to internship course students, and one of those students reported saving a life due to this training opportunity.
Dr. Saxena also fostered inclusive and equitable practices and integrated diversity, equity, and inclusions perspective into all of her courses. For example, in her Diversity and Social Justice course, she proposed study abroad programs with travel to Costa Rica in January of 2022 and decolonized her syllabus and course content to support DEI efforts and enhance students' global perspective and cultural competency skills.
Dr. Mamta Saxena is an associate professor in the Department of Human Development at the State University of New York at Oswego. She completed her Ph.D. in human development and family studies from the University of Connecticut and her master's degree in child development from Delhi University, India.
Dr. Saxena's research interests include mixed methods research on sibling relationships, mental health and caregiving, evaluation of study abroad programs, and teaching pedagogy. She has published her research and findings in the Encyclopedia of Evolutionary Psychological Science, OBM Geriatrics, Journal of Family Issues, Journal or Policy and Practice in Intellectual Disabilities, Journal of Family Theory & Review, and Journal of Personality and Clinical Studies. Dr. Saxena is also actively involved in the internationalization of the human development curriculum.