New Release – A Race is a Nice Thing to Have: A Guide to Being a White Person or Understanding the White Persons in Your Life by Janet E. Helms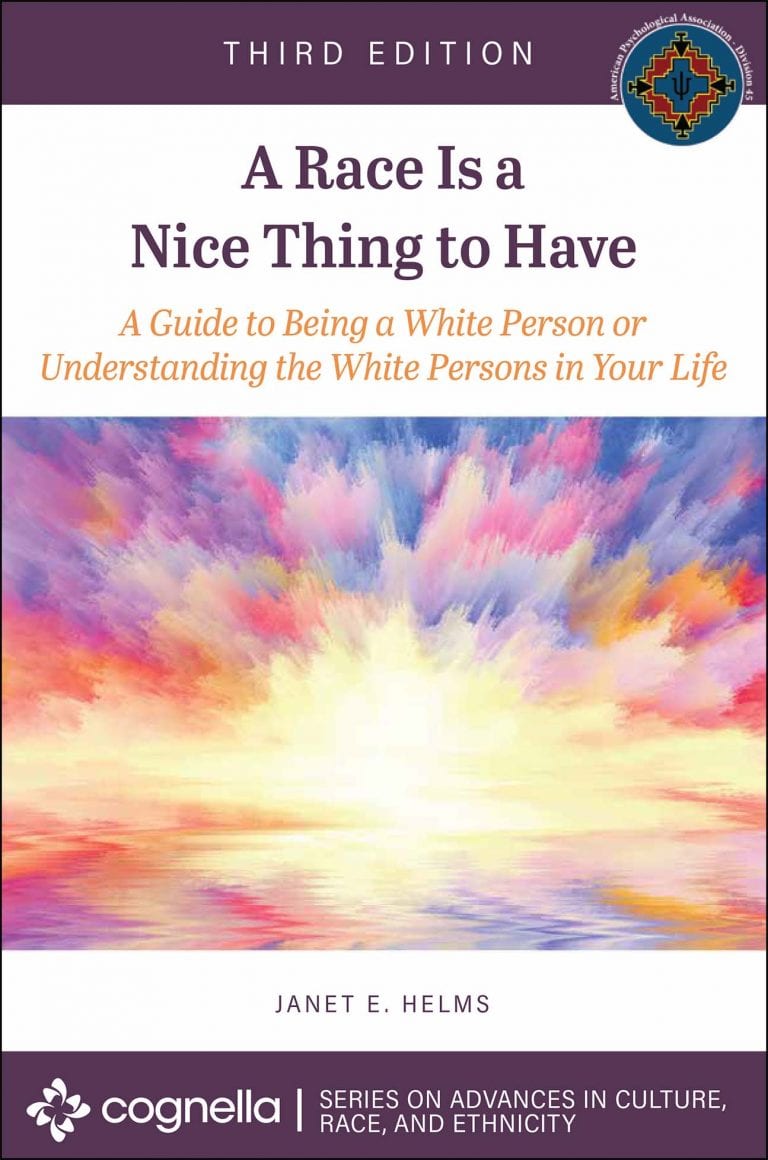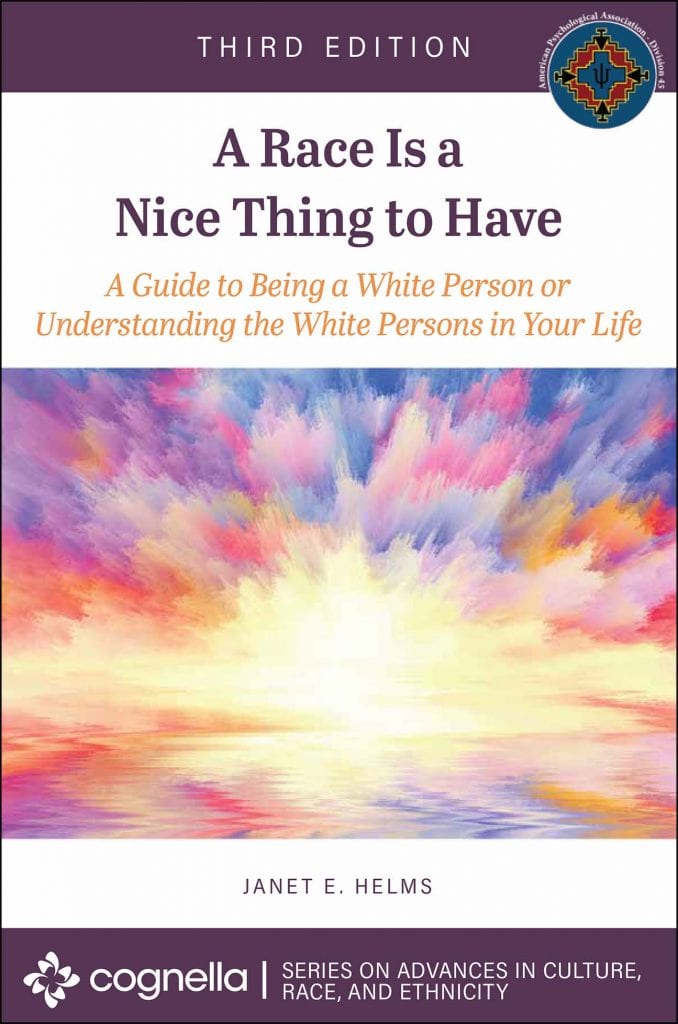 San Diego, CA – June 8, 2020 – Cognella Academic Publishing is proud to announce the publication of the third edition of A Race is a Nice Thing to Have: A Guide to Being a White Person or Understanding the White Persons in Your Life written by Janet E. Helms. The book is designed to help White people fully recognize and accept their racial identity, assume the proper responsibility for ending racism, and develop an understanding of how racism impacts their own racial group.
This powerful text encourages positive racial adjustment and deeper levels of self-understanding. The book explores the meaning of race in society, the "color-blindness" movement, the problem of ignorance about Whiteness, the various phases of internalized racism, and other critical topics. Evocative and meaningful activities throughout the text foster reflection and increased levels of self-awareness and acceptance.
The third edition features updated references and charts, as well as a new foreword by Dr. Allen Ivey.
A Race Is a Nice Thing to Have is part of the Cognella Series on Advances in Culture, Race, and Ethnicity. The series, co-sponsored by Division 45 of the American Psychological Association, addresses critical and emerging issues within culture, race, and ethnic studies, as well as specific topics among key ethnocultural groups.
About the Author 
Janet E. Helms is the Augustus Long Professor in the Department of Counseling, Developmental, and Educational Psychology and the director of the Institute for the Study and Promotion of Race and Culture at Boston College. A licensed psychologist, Dr. Helms is past president of the Society of Counseling Psychology (Division 17 of the APA). She received the 2019 APA Gold Medal Award for Life Achievement in Psychology in the Public Interest and has served on the editorial boards of the journals of Assessment, Counseling Psychology, Cultural Diversity, and Ethnic Minority Psychology. Dr. Helms has written many articles and books, and conducts workshops on racial identity, counseling practice, and mental health.
To learn more about the book, visit: https://titles.cognella.com/a-race-is-a-nice-thing-to-have-9781516583263