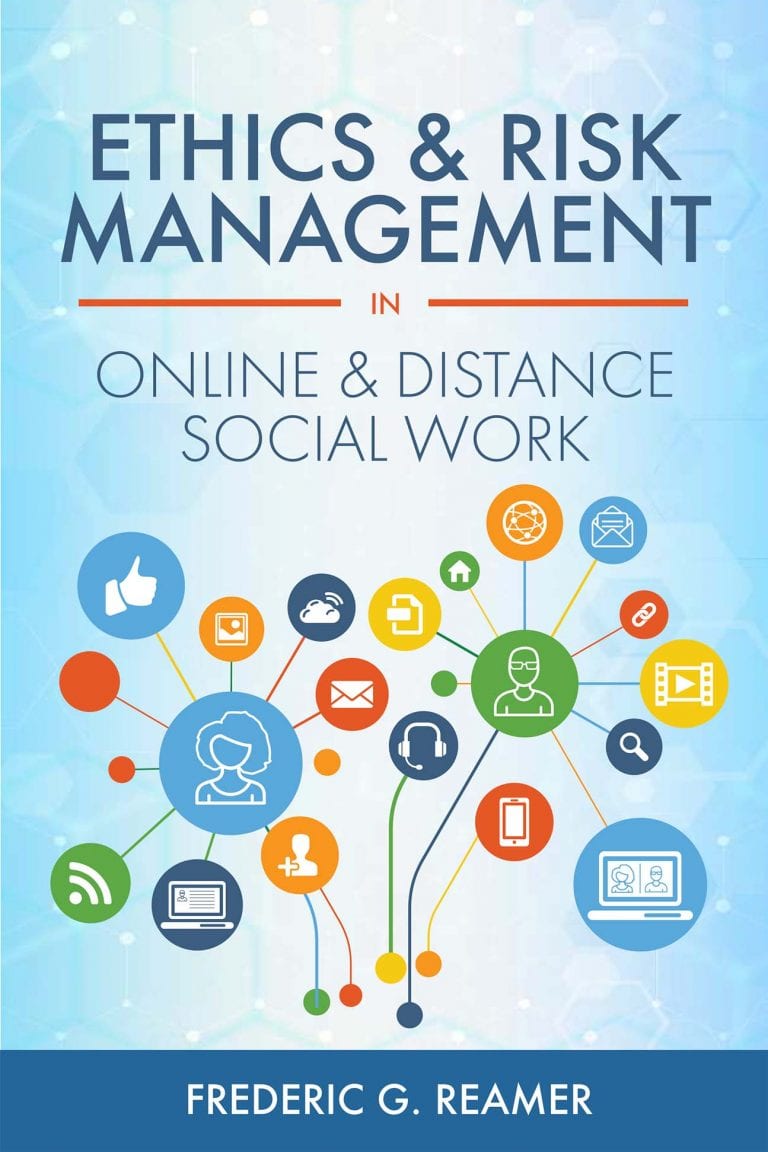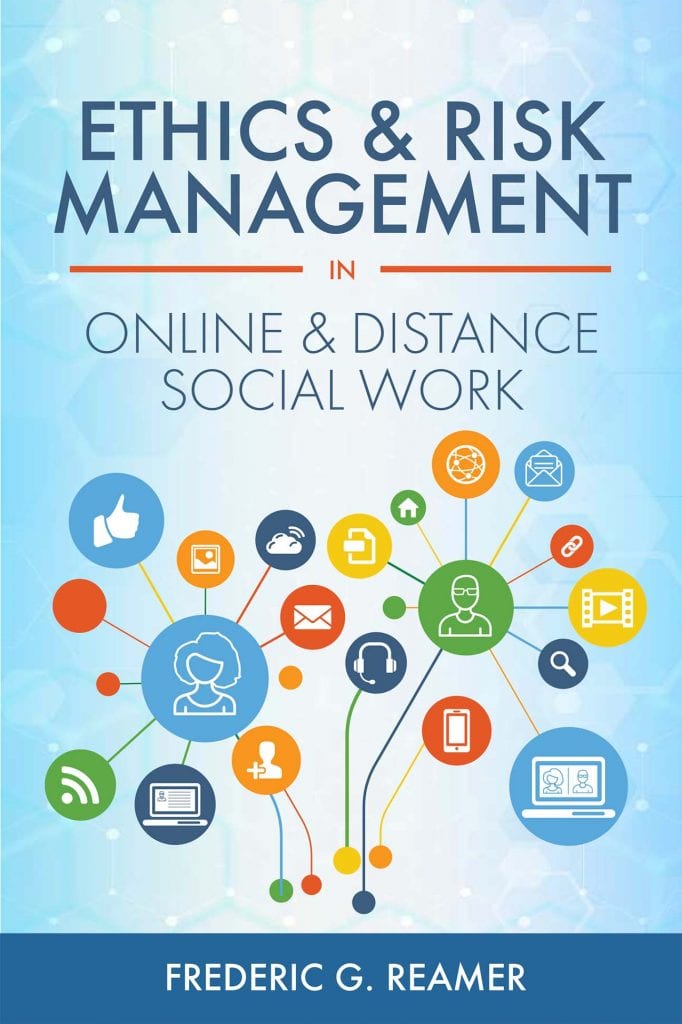 San Diego, CA – April 29, 2020 – Cognella Academic Publishing is proud to announce the publication of Ethics and Risk Management in Online and Distance Social Work by Frederic G. Reamer. The book identifies pertinent ethical challenges and ethically related risk-management issues that social workers should consider when using digital technology to assist people in need. It illuminates how the use of technology is influenced by traditional ethics concepts, including informed consent, privacy, confidentiality, professional boundaries, documentation, and other issues.
The text begins by discussing how social workers today are leveraging technology to provide services to clients and the importance of continually considering the ethical issues involved in using such communication methods. It addresses the specific ethical issues involved in video counseling, cybertherapy, text messaging, self-guided web-based interventions, smartphone apps, and other forms of digital communication. Ethical, regulatory, and practice standards are covered, as well as challenges in integrated health and social work educational settings. The final chapter is dedicated to preventing and managing ethical and legal risk.
Ethics and Risk Management in Online and Distance Social Work is an ideal textbook for advanced courses in social work. It is also an excellent resource for social workers interested in incorporating online or distance communication in their practice.
About the Author
Frederic G. Reamer holds a Ph.D. from the University of Chicago. He is a professor in the graduate social work program at Rhode Island College, where he teaches courses in research and evaluation, professional ethics, and field instruction. A social worker with extensive experience in correctional settings, Dr. Reamer previously served as the director of the National Juvenile Justice Assessment Center, senior policy advisor to the Rhode Island Governor, Rhode Island Parole Board member, and editor-in-chief of Journal of Social Work Education. He is the author of more than 20 books on social work practice in correctional settings and ethics and risk management in social work.
To learn more about the book, visit: https://titles.cognella.com/ethics-and-risk-management-in-online-and-distance-social-work-9781793517746