Cognella Announces Forthcoming Book Making Black Lives Matter: Confronting Anti-Black Racism Edited by Kevin Cokley, Ph.D.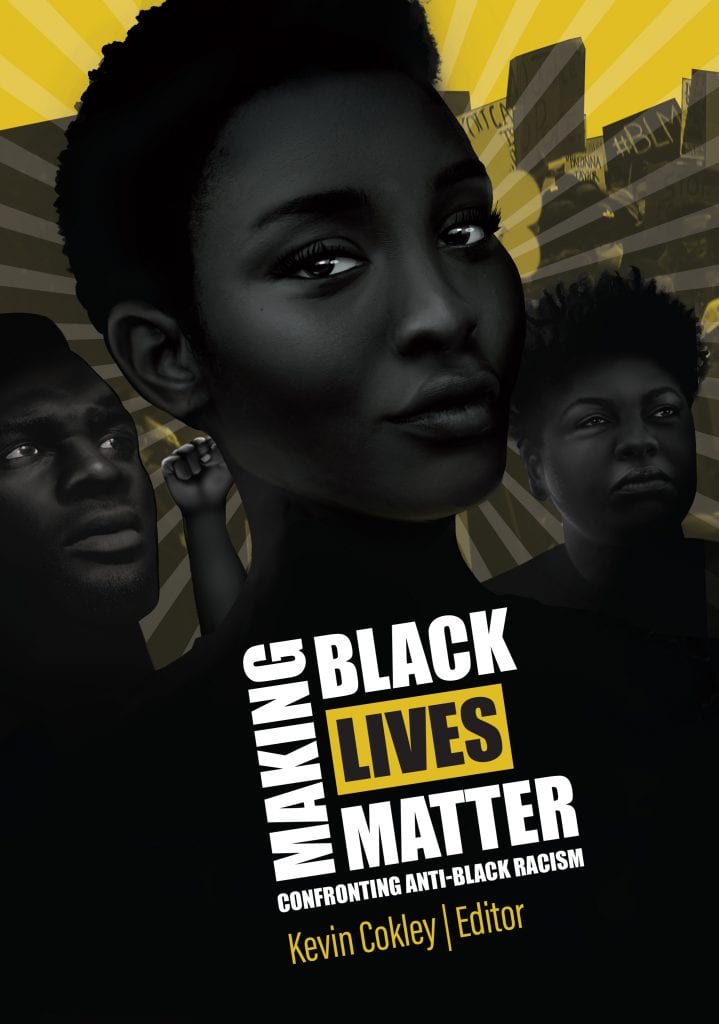 Cognella to provide free digital copies of the book to all readers in support of the Black community and anti-racist scholarship and education 
San Diego, CA – June 29, 2021 – Cognella is proud to announce the forthcoming publication of Making Black Lives Matter: Confronting Anti-Black Racism edited by renowned scholar and psychologist Kevin Cokley, Ph.D. Featuring contributed chapters from Black scholars, practitioners, activists, and students, the book explores the history and contemporary circumstances of anti-Black racism, offers powerful personal anecdotes, and provides recommendations and solutions to challenge anti-Black racism in its various manifestations.
When the book publishes in Fall of 2021, a digital copy of the book will be available to download, share, and read for free through Cognella. Instructors at all levels are encouraged to use any and all of the digital material within their courses for free.
"I was contacted by Miguel Gallardo, one of a group of editors who oversee the Cognella Advances in Culture, Race, and Ethnicity book series," said Cokley. "He indicated that as a result of the current social movement to address racism and anti-Black racism, Cognella was supporting the creation of a book that would highlight important themes and voices in Black/African American communities. They approached me to gauge my interest in editing the book, and I was honored to be asked, especially given that there are so many people who could do an incredible job editing this book. One of the details that I found particularly attractive about this opportunity was the fact that Cognella is giving the book away free of charge because they are committed to the dissemination of knowledge to those who need it and want it, but may not always have access to it."
"During the summer of 2020, in the wake of the murders of George Floyd, Breonna Taylor, and Ahmaud Arbery, the team at Cognella came together to determine new ways in which we could support the Black community," said Cognella founder and CEO Bassim Hamadeh. "While it has always been important for us as a publisher to give a voice to historically underrepresented authors in academia, we knew we could do even more. We wanted to leverage what we do best—publishing—and also make a difference in a meaningful way. We decided we could make a significant impact by publishing a free book that highlights the contemporary battle for equity and the lived experiences of those in the Black community. Our ultimate goal with this book is to share critical scholarship and amplify the voices of those who need to be heard."
Editor Kevin Cokley assembled a team of 38 contributors to write 15 chapters that reflect diverse perspectives from the Black community on activism, public policy, community, and student experiences. The book focuses on the ways anti-Black racism manifests and how it has been confronted across various domains of Black life.
"It is my hope that the book will provide a blueprint for readers that will empower them to actively confront anti-Blackness wherever it exists," said Cokley, "because this is the only way we will progress toward making Black lives matter."
Learn more about Making Black Lives Matter: Confronting Anti-Black Racism: https://titles.cognella.com/making-black-lives-matter-9781793531858
About Kevin Cokley, Ph.D. 
Kevin Cokley is a distinguished teaching professor with a joint appointment in the Department of Educational Psychology and the Department of African and African Diaspora Studies at The University of Texas at Austin, where he holds the Oscar and Anne Mauzy Regents Professorship for Educational Research and Development. He is the director of the Institute for Urban Policy Research and Analysis. Dr. Cokley holds the title Distinguished Psychologist from the Association of Black Psychologists and is the past editor-in-chief of the Journal of Black Psychology. His research focuses on African American psychology with a focus on racial identity development, academic achievement, and the impostor phenomenon. He holds a Ph.D. in counseling psychology from Georgia State University and M.Ed. in counselor education from the University of North Carolina at Greensboro. 
About Cognella®
Cognella® is redefining academic publishing by creating teacher-driven, student-centric higher education course materials in print and digital formats under three imprints: Cognella® Academic Publishing, Cognella® Custom, and Cognella® Active Learning. Cognella also publishes engaging nonfiction titles featuring modern perspectives as Cognella® Press. Learn more at www.cognella.com. 
For media inquiries please contact:
Natalie Piccotti
Director of Marketing, Cognella, Inc.
858-552-1120 x532