Mike Alleyne, Ph.D.
Professor, Department of Recording Industry, Middle Tennessee State University
Author of The Essential Hendrix: An A-Z Compendium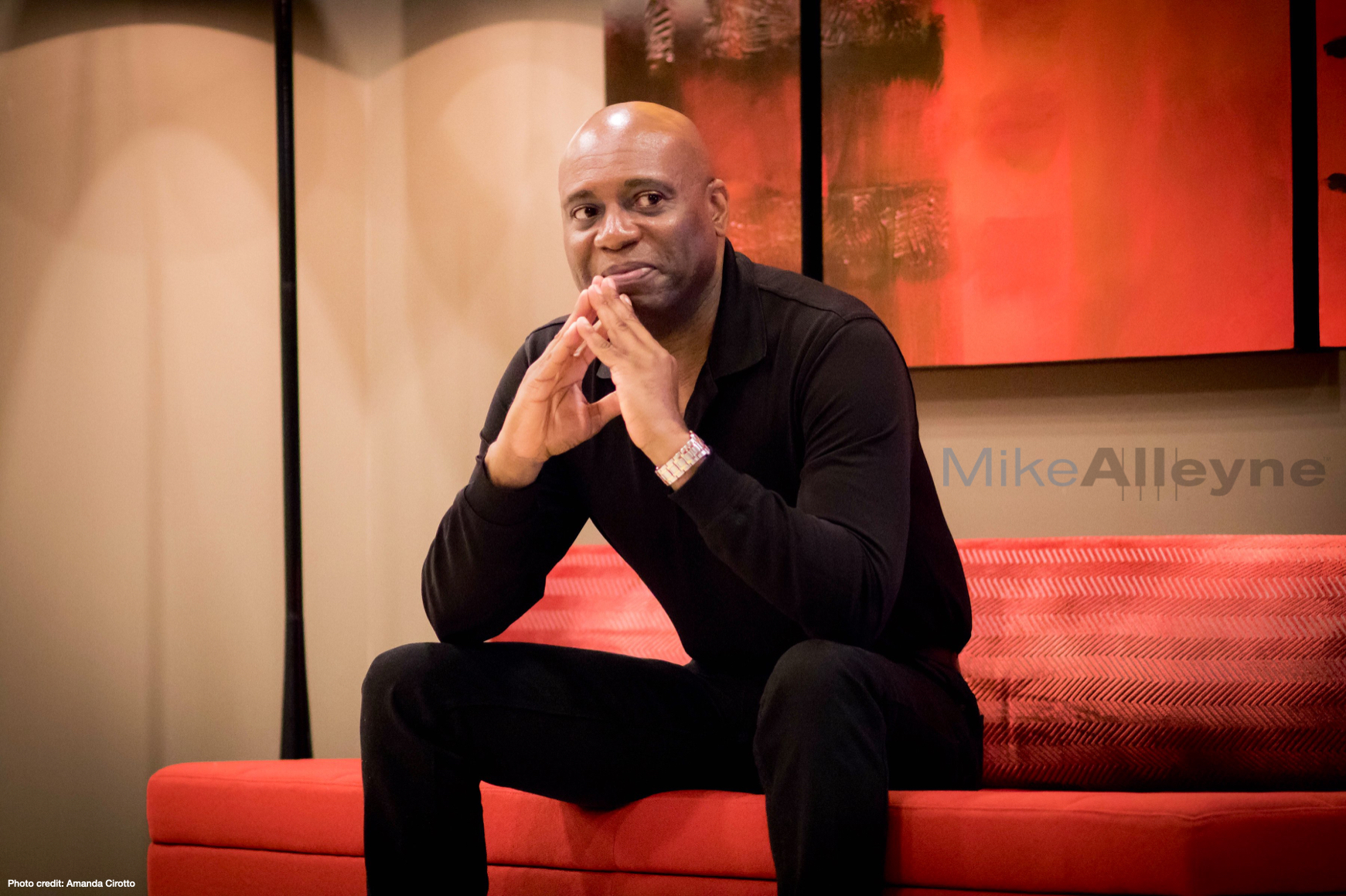 © Mike Alleyne
Photo credit: Amanda Cirotto
What are your main areas of research or professional expertise?
I'm primarily focused on the historical and cultural dimensions of the recording industry and the music business in general. My work ranges from specific genre and artist profiles to areas such as album cover art and music business case studies—even involving consultancy in a significant copyright infringement lawsuit. 
What personal or professional experiences have shaped your current approach to teaching, or the focus of your research?
The relative shortage of black academics writing about eclectic black musicians is one motivating factor. Many narratives on Jimi Hendrix marginalize his ethnicity, either because of his altruistic outlook or because his music defies conventional categorization as black. In addition, as I was born in London, England, and first witnessed Hendrix on television there, I emphasize the importance of his relocation from America without which he might not have established his now-legendary status as a popular music icon. 
What inspired you to create The Essential Hendrix: An A-Z Compendium?
Although there are countless books and articles on Jimi Hendrix (some of which I've used in class), the arrangement of the material and the analyses are often not ideal for students who might only have a limited working knowledge of the guitarist's career milestones. The A-Z organization of my book's material allows for concentrated discussion of key parts of the chronology or individuals and events included within it. In many cases, it was also important to explore notable occurrences after Hendrix's death in 1970 to provide additional historical perspective and contemporary relevance. 
What makes your textbook unique within the academic market?
There are few academically-oriented books on Jimi Hendrix and his brief, but complex, career, and most texts adopt similar narrative approaches. The A-Z structure of my book allows readers to fully focus on a specific recording, time, place, or associate to gain an understanding of where those elements are integrated within the Jimi Hendrix universe. In addition, the book chronicles posthumous releases and legal actions right up to the present day, demonstrating the resonance of the Hendrix legacy on both cultural and commercial levels. 
What was the most challenging aspect of creating your textbook? The most rewarding?
The most challenging aspect was evaluating contradictory or speculative accounts of events without the possibility of definitive verification. There were also new album releases, documentaries, and deaths of associates that occurred during the writing process, requiring regular revisions. It's been rewarding to see students make connections inspired by the critical approach of the book's entries and posing questions that the texts I previously used did not elicit. 
Ultimately, what do you hope students/readers take away from your textbook?
The goal is provide a greater holistic understanding of the multiple dimensions in Jimi Hendrix's world and to underscore the longevity of his impact on popular music in ways that transcend the duration of the course or the initial encounters with the book.
The Essential Hendrix: An A-Z Compendium provides students with a concise, focused guide on the people, places, and music associated with Jimi Hendrix, organized in an encyclopedic structure. The material offers fresh, contemporary insight on events related to Hendrix, covering developments with his catalog, film documentaries, and featuring information from over 200 sources.
This text features unique coverage of the people and places associated with Hendrix during his life, and also his legacies following his death in September 1970. Lawsuits, the shift of estate control to Experience Hendrix, LLC, and the sale of previously unreleased recordings are addressed. Individuals within Hendrix's sphere are examined through cohesive overviews that speak to their connections to the guitarist or their complete careers inclusive of circumstances that preceded or followed their time with Hendrix. Following the alphabetical entries, dedicated sections examine Hendrix on film, marketing and merchandising, his psychedelic fashion and design, and Hendrix tribute albums.
Offering readers scholarly analysis and historical context, The Essential Hendrix is an ideal supplementary text for courses in popular music studies, black music studies, and the history of the recording industry.
Learn more about the book, request a digital review copy, view a sneak preview, or purchase the text: https://titles.cognella.com/the-essential-hendrix-9781793513052
About the Author
Mike Alleyne, Ph.D. teaches in the Department of Recording Industry at Middle Tennessee State University and is a visiting professor at the Pop Akademie in Germany. He is the author of The Encyclopedia of Reggae (2012) and contributing editor of Rhythm Revolution (2015). Dr. Alleyne is the coeditor of Prince and Popular Music and authored the book chapter "Authenticity in Music Production" in The Bloomsbury Handbook of Music Production (2020).