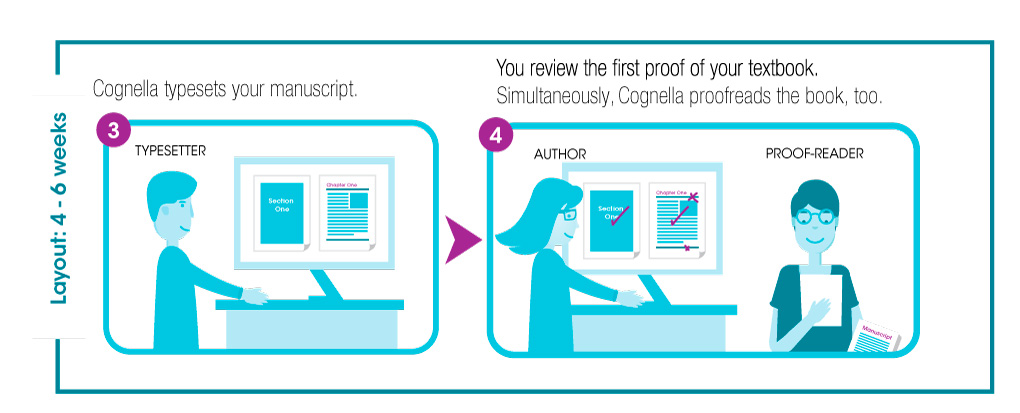 During this phase, your book is typeset by the Cognella production team and its layout partners. A book's formatting depends upon the type of edition being published (preliminary vs first edition) and the software that was used to develop the manuscript. In some cases, light formatting is applied using wordprocessing software; in others, the manuscript is typeset using more advanced desktop publishing software. In either case, the pages of the manuscript are rendered consistent, and uniform styles are applied throughout the text.
At this time, you may work with a Cognella graphic designer to develop the cover design for your first edition. Your designer will seek your input and work collaboratively with you to create a cover that reflects your vision while providing an academic feel that is ideal for the national market.
The timing of your cover design development may vary depending upon your book project, your ideal concept, the amount of design work required to produce your cover, etc. Accordingly, you may begin cover design development before or after the layout phase, but this is the timeframe we generally target.