Exporting Video
Click the File tab.
Click Export.
Click Create a Video.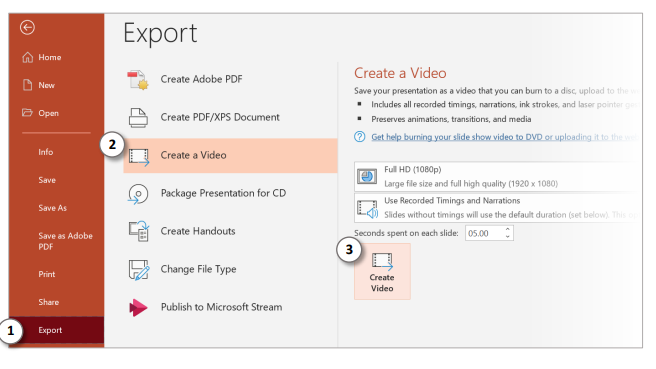 In the window that appears, select where you would like to save the video and give it an appropriate filename.
Click Save. It will take several minutes for the video to export, depending on the length of the presentation. Once the export is finished, open the video file and verify that the audio has exported correctly, slide timings are correct, etc.
Provide Scripts and Recordings to your Project Editor
Cognella will include splash screens and add the captioning before publishing.
Additional Questions?
Your project editor is here to support you with any questions you have while creating Cognella Active Learning content. Please let us know if you need additional resources or more information. As subject matter experts, we want to ensure that you can focus on your content – the most important part!