New Release – Let Freedom Ring for Everyone: The Diversity of Our Nation – Edited by Eric R. Jackson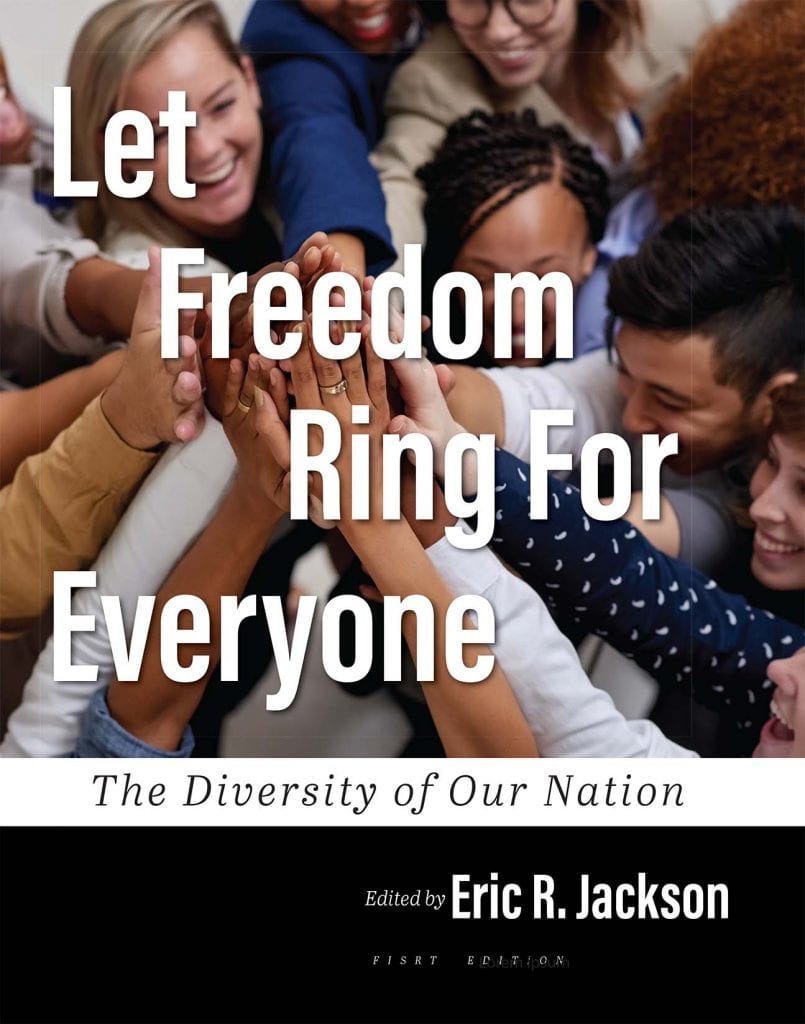 San Diego, CA – June 19, 2020 – Cognella Academic Publishing is proud to announce the publication of Let Freedom Ring for Everyone: The Diversity of Our Nation edited by Eric R. Jackson. The anthology provides students with selected readings that encourage a more fruitful, informative, and open dialogue about race, ethnicity, and immigration in the United States. It explores the vast impact of immigrants to the economic, political, and social systems of the nation, as well as modern attitudes and perceptions toward ethnic and immigrant populations.
The book features four distinct parts. Part I introduces the concepts of race, institutional racism, whiteness, and race and ethnic equality, then presents articles that examine these concepts from various perspectives. In Part II, students learn about tools of dominance and division, including stereotypes, the criminal justice system, the health care system, the political system, and educational structures. Parts III and IV contain readings regarding various minority groups that have immigrated to the United States. Students learn and read about Arab Americans, African Americans, Asian Americans, Brazilian Americans, Haitian Americans, Jewish Americans, Native Americans, and Nigerian Americans.
"The Black Lives Matter is an international activist movement that originated in the African American community and campaigns against violence and systemic racism towards Black people," said the volume's editor, Eric R. Jackson. "The movement was founded in 2013 after the acquittal of George Zimmerman in the 2012 shooting death of African American high school student Trayvon Martin. Cofounders Alicia Garza, Patrisse Cullors, and Opal Tometi expanded their project into a network of over 30 local chapters between 2014 and 2016 via a decentralized network, absent of a formal hierarchy. This volume expands the discussion with the inclusion of the intersection of the topics of race, ethnicity, and immigration."
Let Freedom Ring For Everyone is an enlightening and illuminating text that is well suited for courses in American history, American culture, black studies, and ethnic studies.
About the Editor
Eric R. Jackson holds a doctorate from the University of Cincinnati. He is a professor of history and black studies in the Department of History and Geography at Northern Kentucky University, where he teaches courses in American and African American history/studies, race relations, and peace studies. He has over 50 publications, including articles in such journals as Africology: The Journal of Pan African Studies, Journal of African American History, and Journal of World Peace.
To learn more about the book, visit: https://titles.cognella.com/let-freedom-ring-for-everyone-9781516548927