"Writing and Reporting the News for the 21st Century" Receives the 2020 Broadcast Education Association (BEA) Textbook Award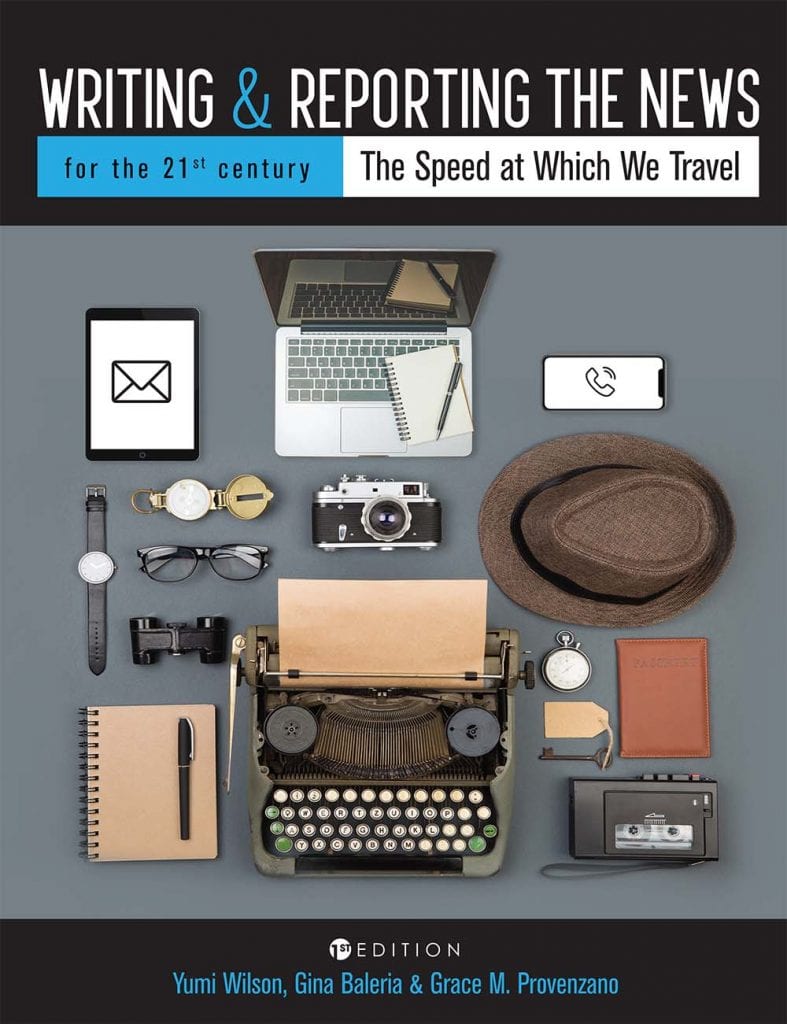 Cognella text authored by Yumi Wilson, Gina Baleria, and Grace M. Provenzano wins prestigious award
San Diego, CA – June 12, 2020 – Writing and Reporting the News for the 21st Century: The Speed at Which We Travel is the recipient of the 2020 Broadcast Education Association (BEA) Textbook Award.
Written by Yumi Wilson, Gina Baleria, and Grace M. Provenzano, the text introduces students to the fast-paced and ever-changing landscape of modern media. It highlights the importance of embracing technology and social media while abiding by the ethical considerations that aspiring journalists must follow.
The BEA Textbook Award was established in 2020 to recognize an outstanding textbook written by BEA members in the field of broadcasting and mass communication. Authors Yumi Wilson, Gina Baleria, and Grace M. Provenzano were recognized for their accomplishment at the annual BEA convention, which was held virtually this year in response to COVID-19.
Read the BEA announcement of the award: https://www.beaweb.org/wp/?p=9485
"This is a challenging and exciting time to be a journalist," Provenzano said. "It requires constant sharpening of storytelling skills. We wanted to write this textbook to prepare students for the complexity of reporting in the 21st Century."
Learn more about Writing and Reporting the News for the 21st Century on its title page in the Cognella Title Catalog: https://titles.cognella.com/writing-and-reporting-the-news-for-the-21st-century-9781516526789
About Cognella®
Cognella® is redefining academic publishing by creating teacher-driven, student-centric higher education course materials in print and digital formats under three imprints: Cognella® Academic Publishing, Cognella® Custom, and Cognella® Active Learning. Cognella also publishes engaging nonfiction titles featuring modern perspectives as Cognella® Press. Learn more at www.cognella.com.
About the Broadcast Education Association (BEA)
BEA is the professional association for professors, industry professionals and graduate students interested in teaching and research related to electronic media and multimedia enterprises. There are currently more than 2,500 individual and institutional members worldwide. Visit www.beaweb.org for more information.
For media inquiries please contact:
Natalie Piccotti
Director of Marketing, Cognella, Inc.
858-552-1120 x532