New Release – Deviance, Morality, and Power: Making Sense of a Fractured American by Devereaux Kennedy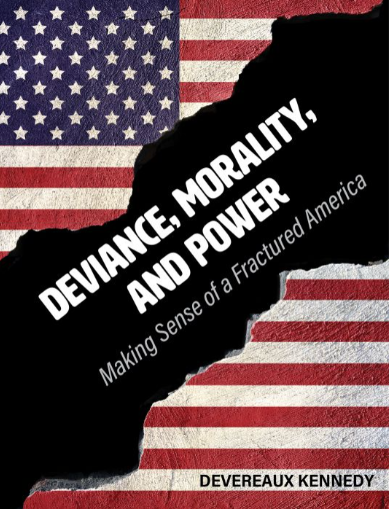 San Diego, CA – February 1, 2021 – Cognella Academic Publishing is proud to announce the publication of Deviance, Morality, and Power: Making Sense of a Fractured America. The text explores how, reconceived and retooled, sociological approaches and concepts developed to understand deviance and normality can help us address the political, social, and cultural issues that have led to a deeply divided and conflict-ridden country.
The text examines how social cohesion and stability is achieved and maintained through conflict in which groups with competing and conflicting material interests and moral visions struggle for power. It underscores how the United States embraces the seemingly contradictory ideals of individualism and popular rule, and how these conflicting ideals create an environment of competition and conflict. Readers are challenged to view deviance as a moral category connected to a moral vision of what kind of nation we believe we ought to strive to become and what kind of institutional order could embody that vision. The book proposes the reconsideration of key concepts and approaches in sociology to envision fresh applications for contemporary times and modern challenges.
Featuring a fresh perspective of deviance as a fundamentally political process, Deviance, Morality, and Power is an ideal textbook for courses in sociology, especially those that examine deviance and modern applications of sociological theory.
About the Author
Devereaux Kennedy earned his Ph.D. in sociology at Binghamton University. Dr. Kennedy is an emeritus professor of sociology at Grand Valley State University in Michigan, where he taught courses in sociological theory, as well as social deviance and social control. His research interests include social control and long-range, global social change.
Learn more about the book, preview its content, request a digital review copy, or purchase the text: https://titles.cognella.com/deviance-morality-and-power-9781516543212 
Other Titles from Dr. Kennedy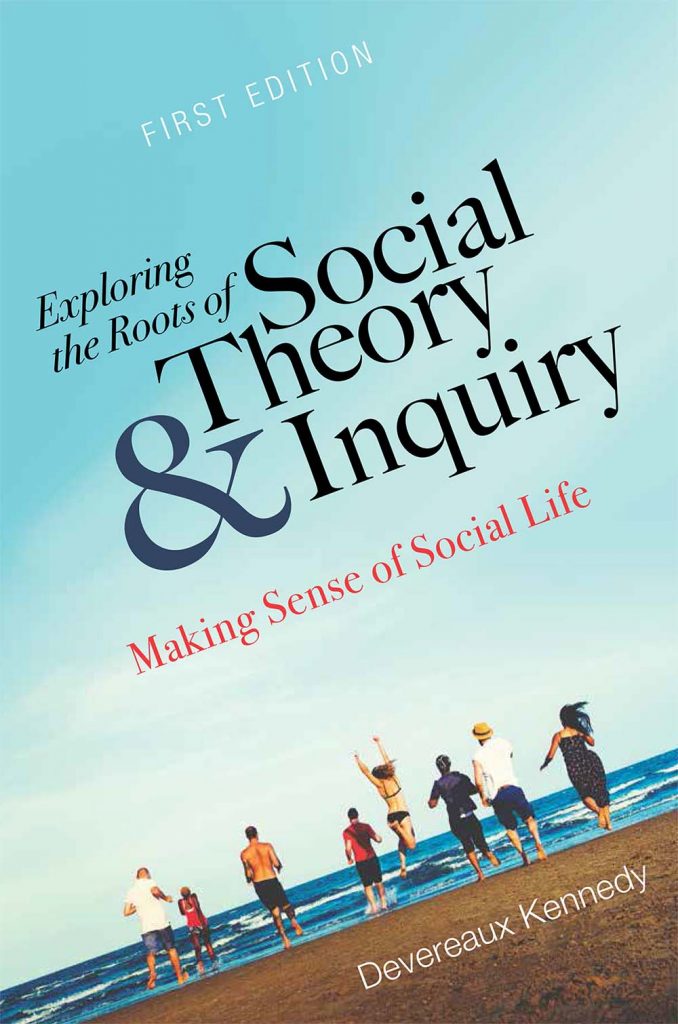 Exploring the Roots of Social Theory and Inquiry: Making Sense of Social Life gives students the tools they need to uncover, describe, and evaluate the theorizing that underlies social studies, and then shows them how to do their own theorizing.
This hybrid text analyzes well-known social studies addressing contemporary issues of interest to students. It instructs through examples that demonstrate how social scientists use concepts, data, and methods as raw materials to construct images of social reality in order to address specific problems. Through these examples readers learn to evaluate the soundness of theorizing, assess the coherence of concepts, weigh the merits of methodological approaches, and consider how data is employed to address social and intellectual problems.
Study questions and assignments in each chapter show students how to do their theorizing on topics and problems of interest to them. The first undergraduate text of its kind to focus on the actual work of theorizing, rather than simply surveying already established theories, Exploring the Roots of Social Theory and Inquiry is an engaging text for undergraduate social theory and social problems courses.