Senior Acquisitions Editors – Health Sciences
Cognella, Inc. is immediately seeking multiple, entrepreneurially driven, senior acquisitions editors to help expand our rapidly growing health sciences publishing division by launching titles, projects, and online courses in multiple disciplines including kinesiology, physical therapy, athletic training, occupational therapy, nutrition science, respiratory therapy, speech language pathology, and other health careers/occupations. This is an ideal position for a digitally savvy editor with a "fire-in-the-belly" to make a personal impact on a growing company with few constraints or corporate bureaucracy.
As a San-Diego based educational publishing company, Cognella works with professors, authors, editors, and practitioners all over the country to develop titles and courses (with a digital and interactive focus) in a broad range of disciplines. We have a hands-on, flexible, customer-driven publishing model that our authors love. These are highly stimulating, intellectually oriented acquisitions positions, where creativity, subject matter and market knowledge, tenacity, and a revenue focus are all equally needed.
As a Senior Acquisitions Editor, you will primarily acquire and develop digital content for both the higher education and professional markets. You will acquire, develop, and publish content and revisions in your assigned discipline to meet targeted goals and the strategic list plan. You will manage all phases of list development, including building a strategic plan and developing a list of target courses. You will drive the author relationship, including establishing initial contact, conceptualizing projects, peer reviewing content, negotiating publishing agreements, overseeing content development, and maintaining relationships. We sign at a much faster pace than the big traditional publishers, so you must love working in a fast, goal-oriented environment with a keen desire to quickly make an impact on your discipline.
We are looking for candidates who:
Have deep higher education and professional health science experience in one or more areas within the following disciplines: kinesiology, physical therapy, athletic training, occupational therapy, nutrition science, respiratory therapy, speech language pathology, other health science careers and occupations. You must be current, well respected, and have a strong network of authors in your assigned area.
Have a strong track-record of successfully developing profitable lists and course programs, including those for licensing exams, continued education, and other business upskilling and/or government programs. We want your ideas on ways to grow!
Are driven, competitive, and tenacious with high energy. You should have a proven history of consistently exceeding your assigned goals.
Have a strong editorial eye, with the ability to provide content recommendations relating to overall outline, structure, and style while helping to develop interactive elements to engage today's learners.
Have excellent sales skills, including cold calling, networking, relationship-building, conducting small-group presentations and meetings, and closing new business. You must enjoy partnering with sales and marketing to drive your list's performance.
Have strong verbal and written communication skills coupled with excellent organizational skills.
Have demonstrated teamwork and critical thinking skills.
Additional Qualifications:
Technologically savvy: superior computer and software skills while being well-versed at learning new tools and technologies. You are someone who embraces change (i.e., already using A.I. tools and looking for ways to gain efficiency).
Digital content focused: experienced developing top-notch digital learning experiences.
Initiative-taker with drive to work independently and possess exceptional critical thinking skills.
Professional demeanor along with superior verbal and written communication skill.
Exceptional organizational skills with ability to prioritize daily operations and long-term projects to meet deadlines, ensure efficient workflow, and manage multiple tasks simultaneously.
Works well under pressure with superb attention-to-detail.
Works effectively and productively both independently and with a wide variety of people in an environment of rapidly changing deadlines and priorities.
Consistently meets or exceeds deadlines and goals.
Compensation: Salary ranges plus annual bonus based on assigned professional levels and experience. Experienced, senior-level candidates will typically have salary + bonus packages between $100-$125k. Negotiable based on experience. 
Cognella also provides a comprehensive and competitive benefits package for full-time employees. We offer a health, vision, and dental plan at a 70% contribution match for the individual; generous vacation with Cognella's new "flexible" vacation policy of non-accrued paid time off; holiday (12 holidays/year); sick time (10 days/year); and 401K matching plan (4% match on the first 5% of an employee's annual compensation after one year of employment (100% match of the first 3% and 50% match from 3%-5% of an employee's annual compensation)); and anniversary, wellness, public transportation, and educational programs.
Reports to: Publisher, Health Sciences
Status: Full-Time, Exempt
Start Date: Immediate
Location: If local, Solana Beach (San Diego County), CA with hybrid/telecommuting schedule. Experienced candidates with a history of successfully working remotely will be considered for full-time remote positions.
Although Cognella currently embraces a hybrid remote/in-office work schedule for employees in San Diego County that balances the flexibility of telecommuting with the benefits and necessity of in-person work and collaboration, each role and department is different. Cognella reserves the right to change its telecommuting, remote, or hybrid work policies at any time. To successfully work remotely, employees must provide a proper home workstation set-up which includes internet connectivity and a workspace large enough to accommodate dual monitors, a laptop, and accessories that is free from distractions.
To Apply: For consideration, please email cover letter and resume to careers-healthsciences@cognella.com. All submissions held in confidence.
Cognella, Inc. is an Equal Employment Opportunity (EEO) employer.
Recruiters, please do not contact this job post.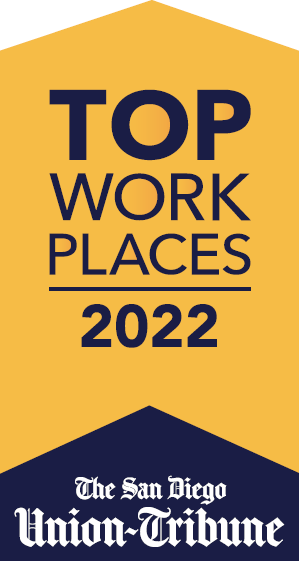 About Cognella
Cognella® is redefining academic publishing by creating teacher-driven, student-centric higher education course materials in print and digital formats under three imprints: Cognella® Academic Publishing, Cognella® Custom, and Cognella® Active Learning. Cognella also publishes engaging nonfiction titles featuring modern perspectives as Cognella® Press. Learn more at www.cognella.com.
Cognella has been awarded a 2022 Top Workplaces designation by the San Diego Union-Tribune (the 6th consecutive year). We are proud to offer Cognella team members a work environment that fosters collaboration, innovation, and the opportunity to contribute significantly toward the goals of the company.