New Book by Bassam Frangieh – An Introduction to Modern Arab Culture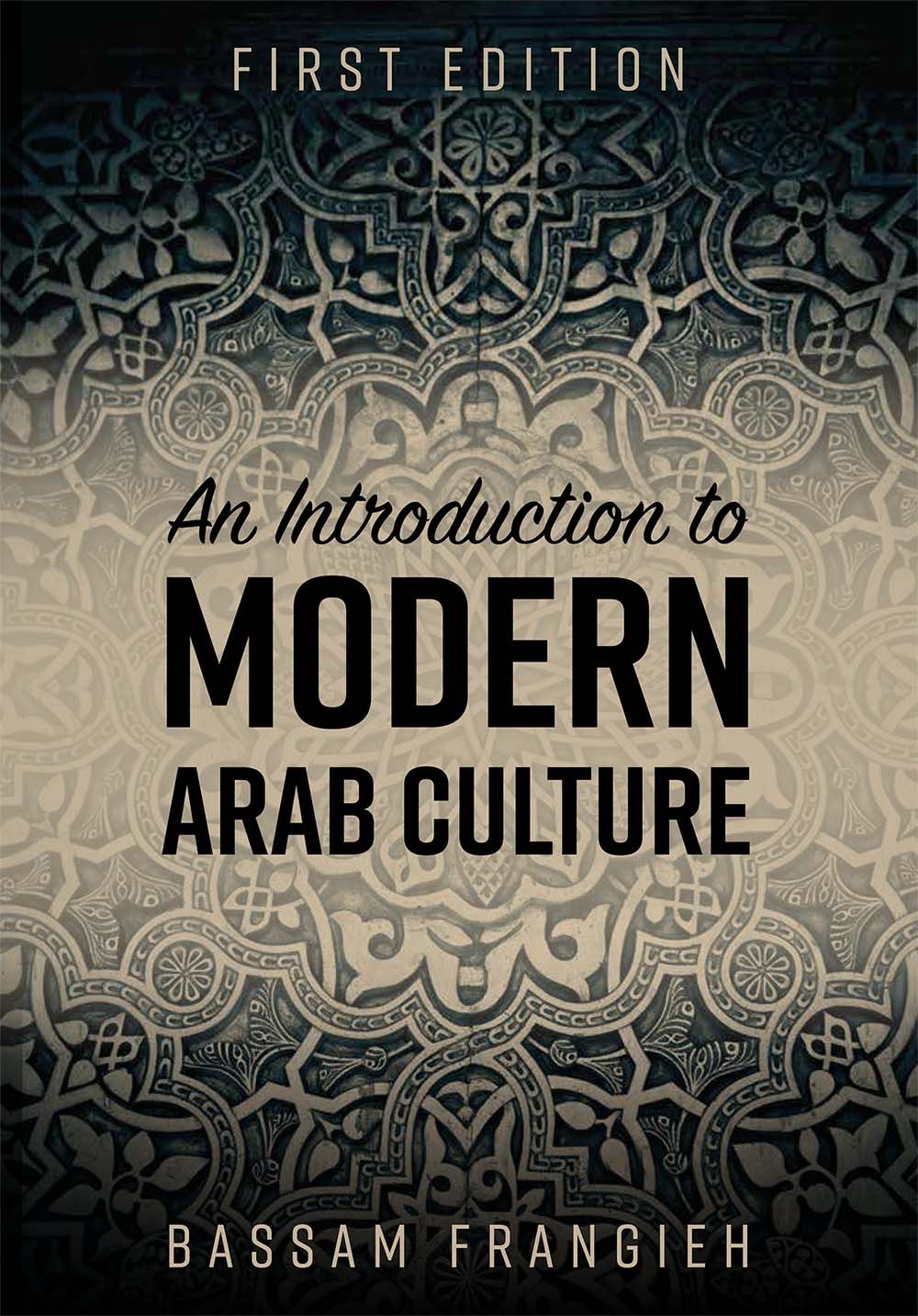 San Diego, CA – August 1, 2018 – An Introduction to Modern Arab Culture, a new textbook by Bassam Frangieh that will be published in Fall 2018 by Cognella Academic Publishing, exposes readers to fundamental characteristics of the Arab people, their culture, and their society.
Over the course of 13 chapters, readers learn about the emergence and influence of Islam in Arab culture, religious and ethnic minorities within the Arab world, the critical role of family in Arab life, and the origin and evolution of the Arabic language. Dedicated chapters provide an introduction to the religion of Islam and the Qur'an, and an exploration of Islamic communities throughout the ages. Additional chapters explore Arab poetry, literature, music, values, and thought, revealing the impact of major artworks and their creators on Arab life and tradition. The final chapters address the Arab Spring, the ongoing Syrian refugee crisis, and contemporary challenges and opportunities.
An Introduction to Modern Arab Culture introduces readers to aspects of Arab culture while demonstrating how these facets intertwine to create a unique tapestry of identity, experience, and history. The book is well suited to courses in Middle East culture and history, politics, thought, literature, religion, and language, and courses in sociology, anthropology, and cultural studies.
Bassam Frangieh, Ph.D., is a professor of Arabic at Claremont McKenna College and a scholar of contemporary Arabic literature and culture. He previously taught at Georgetown University and Yale University. Dr. Frangieh is the author of Anthology of Arabic Literature, Culture, and Thought from Pre-Islamic Times to the Present and Arabic for Life (both published by Yale University Press).  He authored and coauthored numerous articles related to Arab culture and the arts, and has translated various books, passages, articles, and more for widespread publication. His translated books include Love, Death, and Exile, a volume of poetry from the works of the renowned Iraqi poet Abdul Wahab Al-Bayati.
To learn more about the text and request a digital review copy visit: https://titles.cognella.com/an-introduction-to-modern-arab-culture-9781516526291
About Cognella®
Cognella® is redefining academic publishing by creating teacher-driven, student-centric higher education course materials in print and digital formats under three imprints: Cognella® Academic Publishing, Cognella® Custom, and Cognella® Active Learning. Cognella also publishes engaging nonfiction titles featuring modern perspectives as Cognella® Press. Learn more at www.cognella.com.
For media inquiries please contact:
Natalie Piccotti
Director of Marketing – Cognella, Inc.
858-552-1120 x532