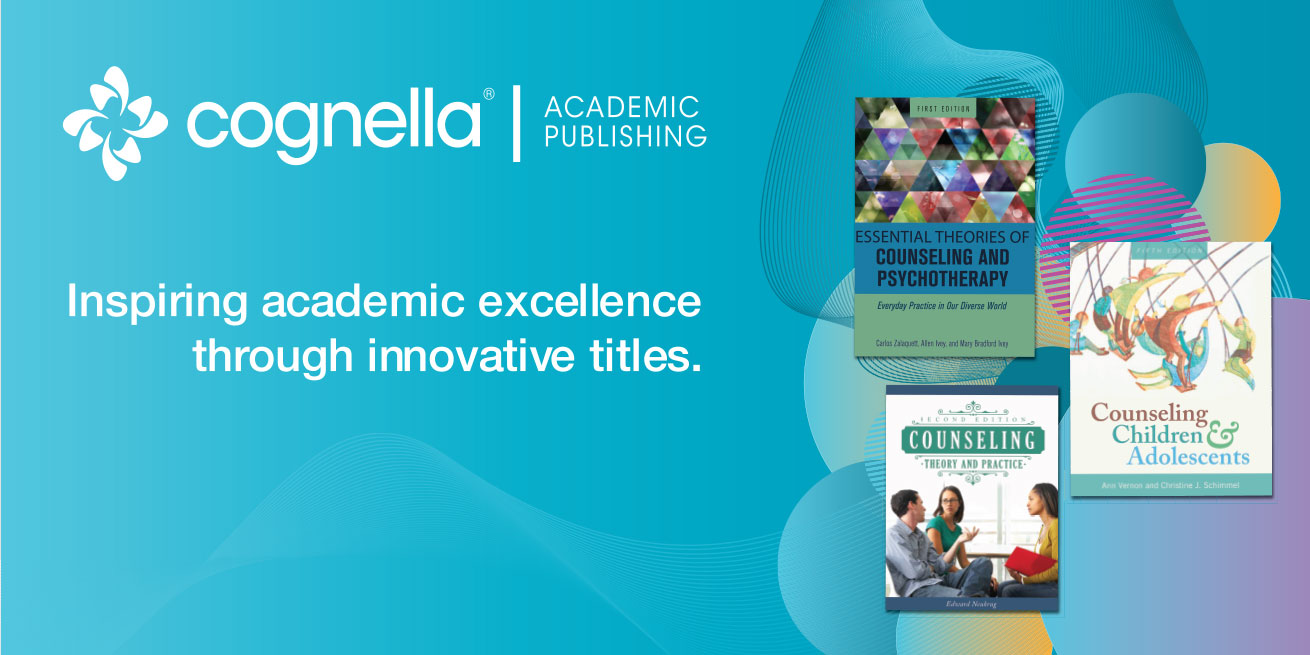 We were delighted to host a booth at the Southern Association for Counselor Education and Supervision (SACES) 2018 Conference! It was great to meet new instructors and professionals in the discipline, showcase our titles, and of course, it's always a treat to see our authors in person.
Check out our photos from the conference below, as well as our SACES 2018 Catalog, featuring current and upcoming Counselor Education and Supervision titles from Cognella. If you're interested in adopting a title or talking to one of our acquisitions editors about publishing a book with Cognella, fill out our form, and one of our team members will be in contact with you as soon as possible.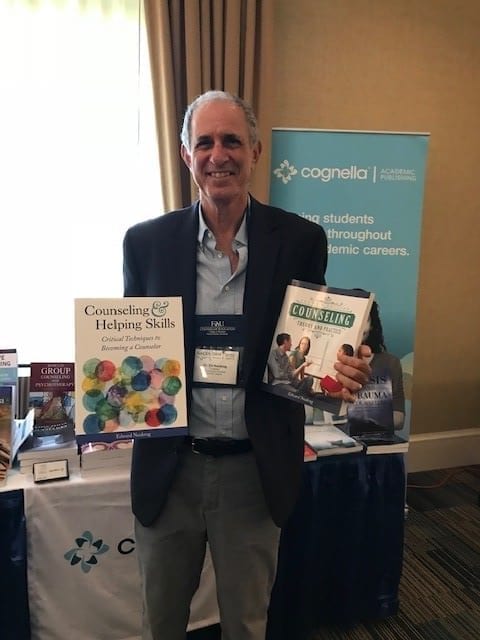 Cognella author Edward Neukrug holding copies of his books, Counseling and Helping Skills: Critical Techniques in Becoming a Counselor and Counseling Theory and Practice.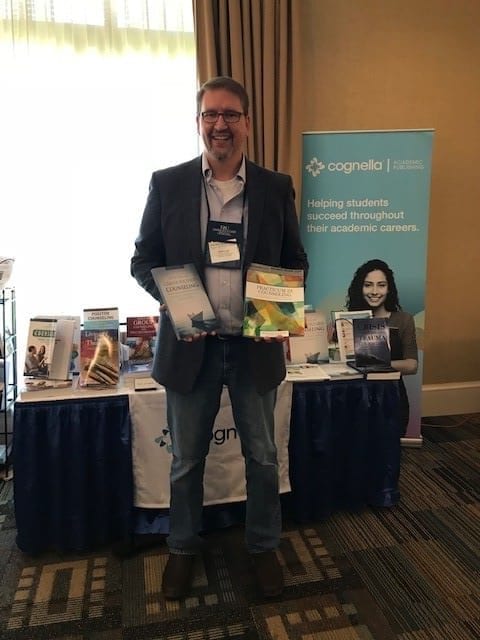 Cognella author Chad Luke holding copies of his books, Essentials of Career-Focused Counseling: Integrating Theory, Practice, and Neuroscience and Practicum in Counseling: A Developmental Guide.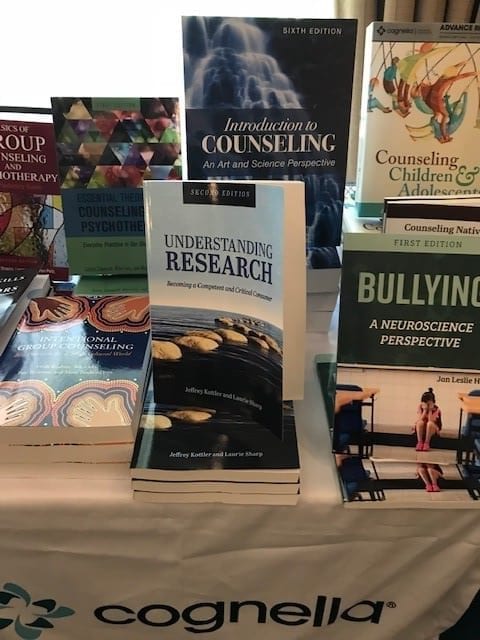 Featured titles in Counseling and Counselor Education and Supervision at the Cognella booth.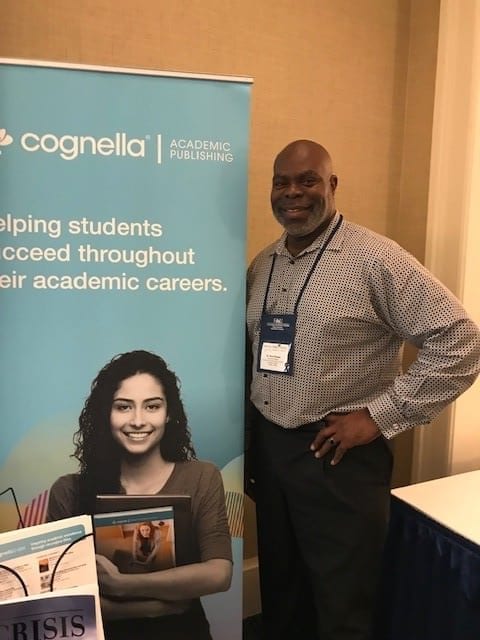 Kent Butler, coauthor of the forthcoming Cognella text Introduction to 21st Century Counseling.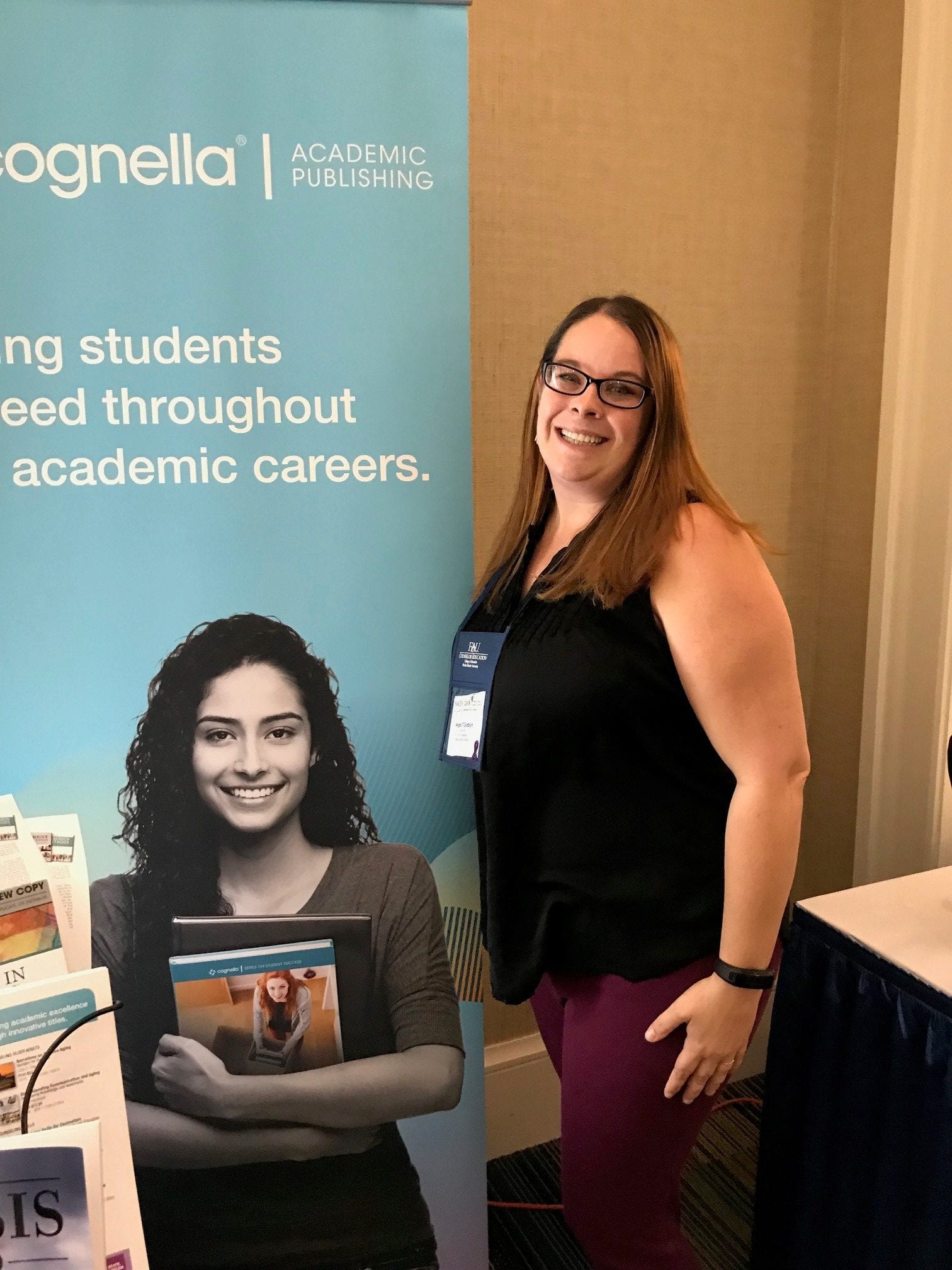 Angela O'Gieblyn, author of the forthcoming Cognella text Counseling for the Real World.