Two Cognella Textbooks Recognized by the Textbook & Academic Authors Association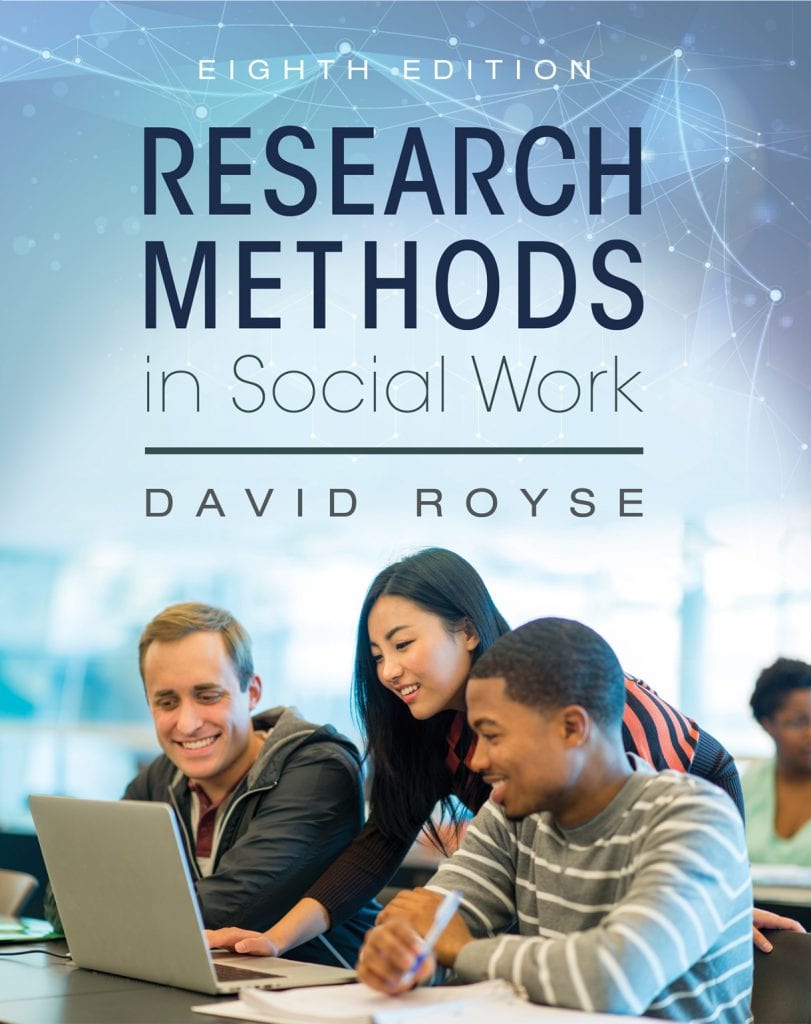 Research Methods in Social Work and Women Leading Change in Academia win prestigious TAA awards
San Diego, CA – February 27, 2020 – The eighth edition of Research Methods in Social Work has received a William Holmes McGuffey Longevity Award, and the first edition of Women Leading Change in Academia: Breaking the Glass Ceiling, Cliff, and Slipper has received a Most Promising New Textbook Award from the Textbook & Academic Authors Association (TAA).
Research Methods in Social Work, authored by Dr. David Royse, is one of seven textbooks to earn the McGuffey Longevity Award, which recognizes textbooks and learning materials whose excellence has been demonstrated over time. The award bears the name of William Holmes McGuffey, whose influential primers helped bring the United States out of frontier literacy and were in print from 1836 – 1921. To be nominated, a work must be in print for 15 years and still be selling.
The 2020 TAA judges shared the following about Research Methods in Social Work:
"Research Methods in Social Work is just the textbook many of us who teach research methods to undergraduate Social Work majors have been waiting for. It will make students happy because it presents difficult (and often greatly-feared!) content in a simple, understandable, and engaging way. It will make instructors happy because students will actually read it. Royse utilizes a creative, engaging approach to demystify what some consider intimidating subject matter. The hands-on, user-friendly approach rivals more formal styles used in other methodology textbooks."
"Authors write because they must," said Dr. Royse. "It always feels like time to celebrate when someone else likes a concept and then a draft—and particularly when the constructed paragraphs and pages and chapters blossom into a beautiful book that others want to have their own students read. Thank you, Cognella!"
Women Leading Change in Academia, edited by Dr. Callie Rennison and Dr. Amy Bonomi, is one of eight textbooks honored with Most Promising New Textbook Awards, which recognize excellence in first edition textbooks and learning materials with regard to pedagogy, content/scholarship, writing, and appearance and design.
The 2020 TAA judges shared the following about Women Leading Change in Academia: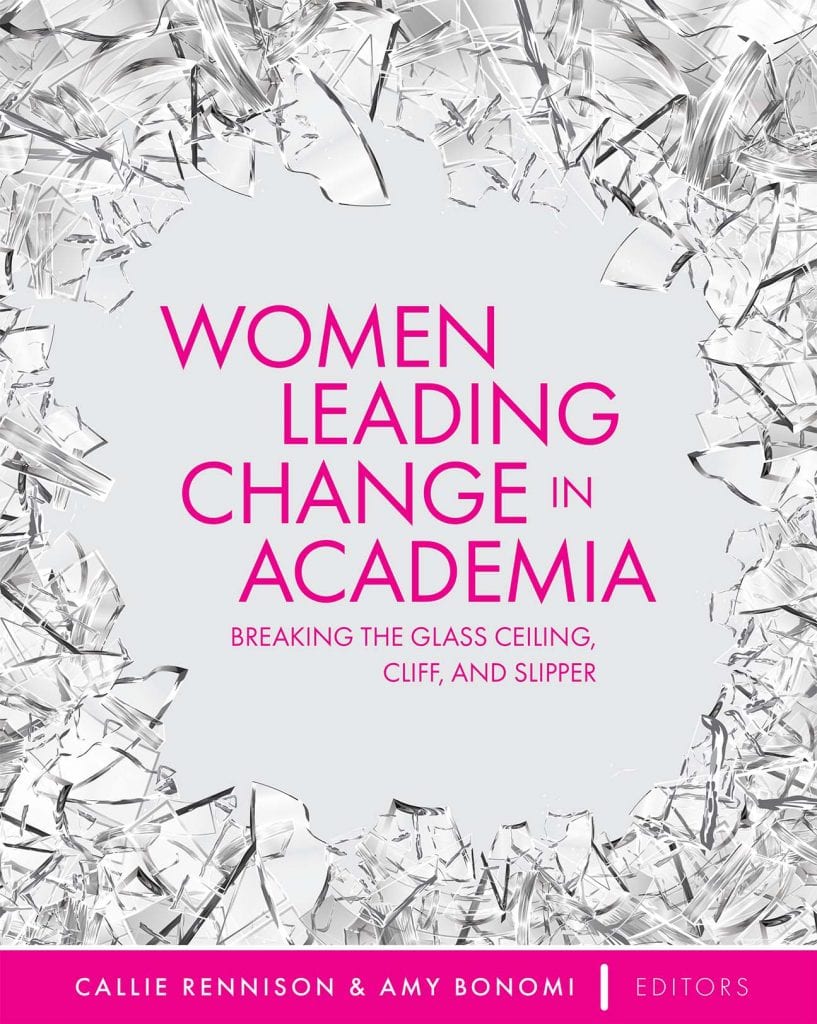 "Women Leading Change in Academia: Breaking the Glass Ceiling, Cliff, and Slipper is an important new textbook charged with tackling a significant problem in higher education in the U.S. The wisdom and advice in this book come from women who have been working in academia for decades, and whose thoughts, explanations, and shared experiences will no doubt enlighten and educate any reader. It demonstrates top notch writing from an impressive group of women who share their experiences in academia in an engaging manner, giving students the opportunity to learn from their personal successes and challenges."
"This award is meaningful because it honors all of the strong women who work every day and rise in academia, whether students, staff or faculty," said Dr. Rennison. "The award is also meaningful because it acknowledges the incredible authors who contributed to this one-of-a-kind volume. We are all leaders who, in spite of structural impediments and cultural biases, are succeeding. My ultimate hope is that academia does the work needed to embrace and honor diversity. We won't stop fighting until this happens."
"Further, the award sheds light on a well-known, yet under-discussed problem facing women in higher education: the reality of the double bind and its effects on women's leadership pathways," shared Dr. Bonomi. "More importantly, the award gives homage to the complex intersectional spaces that women leaders are embracing in their efforts to disrupt power structures, depart and advance from the status quo, and create equitable and inviting scholarship, learning, and practice communities to maximize the impact of higher education."
The awards will be presented at TAA's 33rd Annual Textbook & Academic Authoring Conference in San Diego, CA, Friday, June 12, 2020 at 4:30 p.m. at the Westin San Diego Gaslamp Quarter Hotel.
"These authors are so very deserving of recognition by TAA," said Kassie Graves, Vice President of Editorial at Cognella Academic Publishing and acquisitions editor for both books. "David Royse's text has made research more accessible for almost three decades, and Callie Rennison and Amy Bonomi's book inspires critical conversation and action on timely issues regarding gender and the academy. We couldn't be prouder of what these authors have achieved and how they've contributed to their respective fields."
Read the blog post by TAA to peruse the full list of 2020 Textbook Award winners.
In 2019, Gateway to Music: An Introduction to American Vernacular, Western Art, and World Musical Traditions by Jocelyn Nelson was the recipient of a Most Promising New Textbook Award from TAA. View the full list of 2019 winners on the TAA blog.
About Cognella®
Cognella® is redefining academic publishing by creating teacher-driven, student-centric higher education course materials in print and digital formats under three imprints: Cognella® Academic Publishing, Cognella® Custom, and Cognella® Active Learning. Cognella also publishes engaging nonfiction titles featuring modern perspectives as Cognella® Press. Learn more at www.cognella.com.
About the Textbook & Academic Authors Association
The Textbook & Authors Association (TAA) provides a wide range of professional development resources, events, and networking opportunities for textbook authors and authors of scholarly journal articles and books. www.TAAonline.net
For media inquiries please contact:
Natalie Piccotti
Director of Marketing, Cognella, Inc.
858-552-1120 x532